TV industry engulfed in its own drama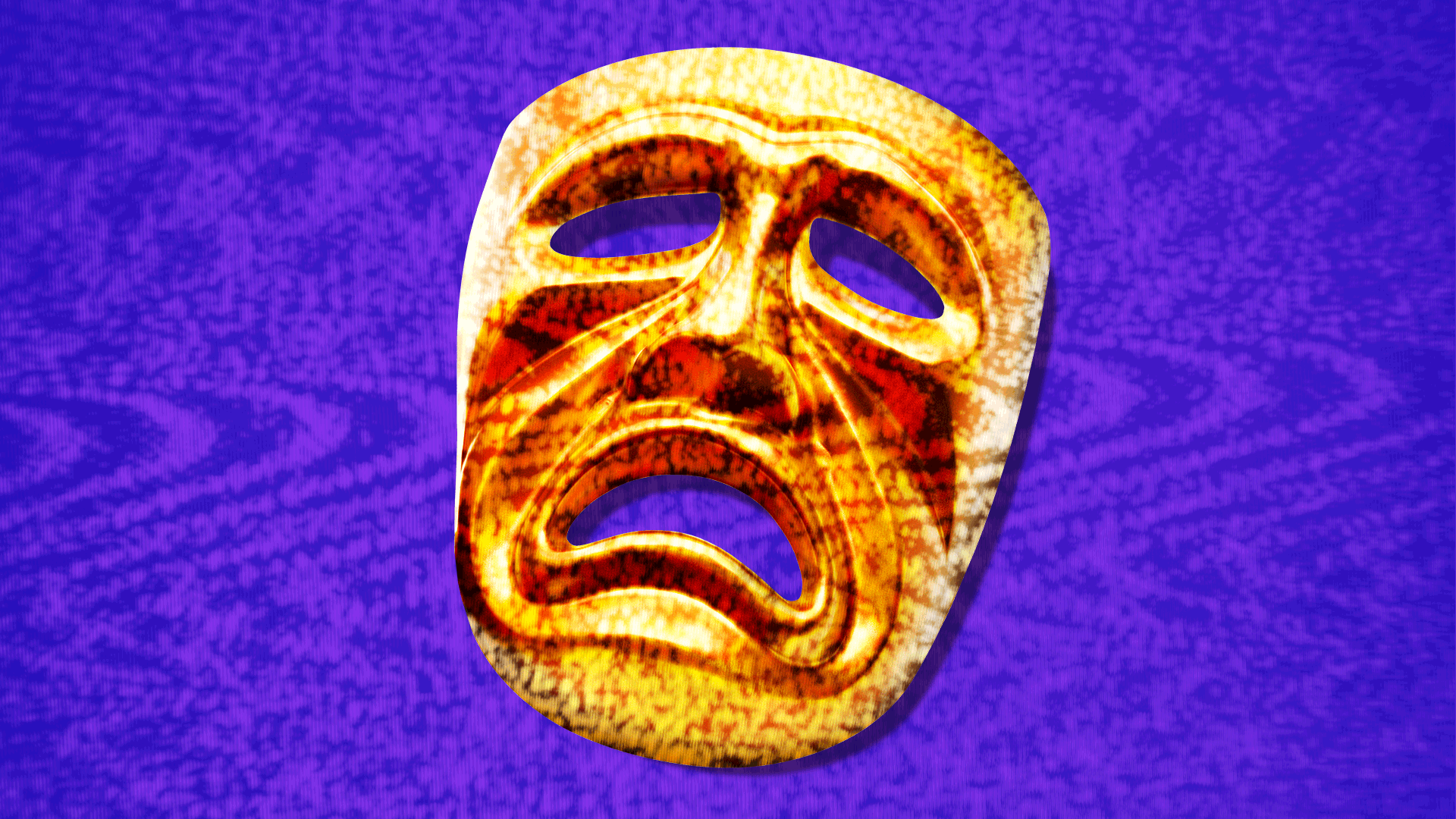 Scandals, strikes and slowed sales have rocked the television industry ahead of its most critical business week of the year.
Why it matters: Cord-cutting was already eating at the TV industry's business model. Recent setbacks are making it harder for networks to sell success.
Driving the news: This year's annual upfront presentations — lofty sales pitches from TV networks to Madison Avenue — are shrouded in stress.
NBCUniversal kicked off the week Monday without its longtime advertising chairman Linda Yaccarino, who left suddenly last week to take on a new role as the chief executive officer at Twitter. Its annual presentation at Radio City Music Hall was picketed by writers on strike.
Netflix canceled what was expected to be its first-ever live upfront, as writers planned to picket the event. Instead, it will host the event remotely. Like most other entertainment giants, Netflix is under pressure for profits: The streamer reportedly plans to cut spending this year by $300 million.
Fox delayed the debut of its fall lineup at its presentation Monday afternoon, due to uncertainty around the writers' strike. It discussed Fox News and the 2024 election during its upfront, but didn't mention Tucker Carlson's vacancy in the wake of his firing or its historic $757 million lawsuit settlement to Dominion Voting Systems.
Indeed, the upfront presentations themselves were forced into this awkward dance of trying to promote its upcoming shows to advertisers, but without the usual star power. While Fox touted some of its biggest sports stars, NBC mostly stuck to NBC News and CNBC journalists.
Ad buyers in the crowd were left grumbling about the lack of the usual pizzazz.
Be smart: The presentations cap what has been one of the most dramatic seasons of change in the history of the television business.
The big picture: Television companies are under extraordinary pressure to innovate for the streaming era, but streaming has so far proven tough to monetize at the same rate as traditional programs, creating an existential crisis for the industry.
The industry also has been grappling with how to transact their ad deals, as a slew of measurement providers have cropped up to compete with Nielsen.
"You need measurement that not only counts correctly, but actually ties to your sales," Mark Marshall, NBCUniversal's interim chairman of global advertising and partnerships, said during his company's presentation on Monday.
In addition to business pressure, TV companies are facing more political polarization than ever before. Trust in television news fell to a historic low last year among both parties, but especially Republicans.
The extraordinary amount of industry backlash that CNN faced for airing a live town hall interview with former President Trump speaks to the delicate line TV news networks need to walk to stay relevant in an era of declining ratings.
The intrigue: The television industry drama has proved fruitful fodder for shows and books of their own.
HBO's "Succession," which chronicles the family drama behind a media empire that closely resembles the Murdochs', has been an awards darling and is ending its four-year run this month on a viewership high.
The Wall Street Journal's Robbie Whelan confirmed last week that he's writing a book about Disney. It follows a hot release earlier this year about The Redstone family, which owns ViacomCBS.
What to watch: TelevisaUnivision and Disney present on Tuesday while Warner Bros. Discovery and YouTube are on Wednesday. Two out of those four companies — Disney and YouTube — have new CEOs since last year's event, bringing new energy to the fanfare.
Editor's note: This story has been corrected to say two companies have new CEOs since last year's event, not three.
Go deeper