Comcast ousts NBCU boss Jeff Shell over inappropriate relationship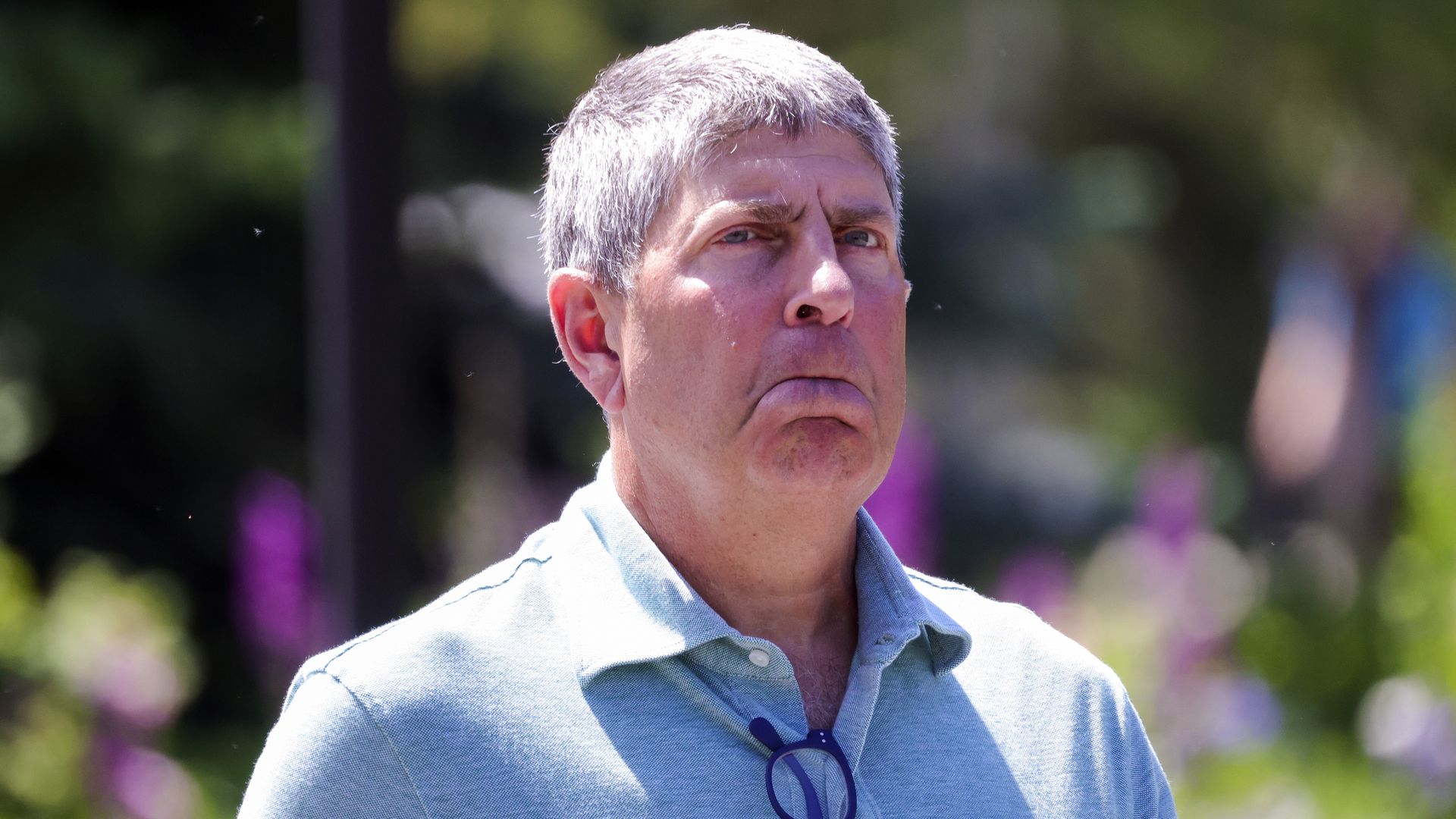 Comcast has agreed to mutually part ways with NBCUniversal CEO Jeff Shell over "inappropriate conduct," the company said Sunday. In a joint statement, Shell admitted to having an "inappropriate relationship with a woman in the company."
Why it matters: Shell had been CEO of NBCU since 2020, but had been with the company since 2013 and worked for its parent Comcast since 2009. Comcast acquired NBCU in 2011.
Details: In a statement, the Philadelphia-based telecom giant said the agreement was made following an investigation "led by outside counsel into a complaint of inappropriate conduct."
"Today is my last day as CEO of NBCUniversal. I had an inappropriate relationship with a woman in the company, which I deeply regret," Shell said.
"I'm truly sorry I let my Comcast and NBCUniversal colleagues down, they are the most talented people in the business and the opportunity to work with them the last 19 years has been a privilege," he added.
The big picture: The media industry, and NBCU in particular, has seen many top-level executives ousted in response to investigations into bad behavior, and often, inappropriate workplace relationships.
CNN boss Jeff Zucker resigned last year due to a previously undisclosed relationship with a longtime senior colleague.
Former Fox News chairman and CEO Roger Ailes resigned in 2016 after a sexual harassment lawsuit was filed against him by former Fox News anchor Gretchen Carlson.
Former CBS chairman, president and CEO Les Moonves was forced to step down in 2018 after reports revealed multiple allegations of misconduct by the television veteran.
Go deeper