Promising new Alzheimer's drugs face questions about real-world benefit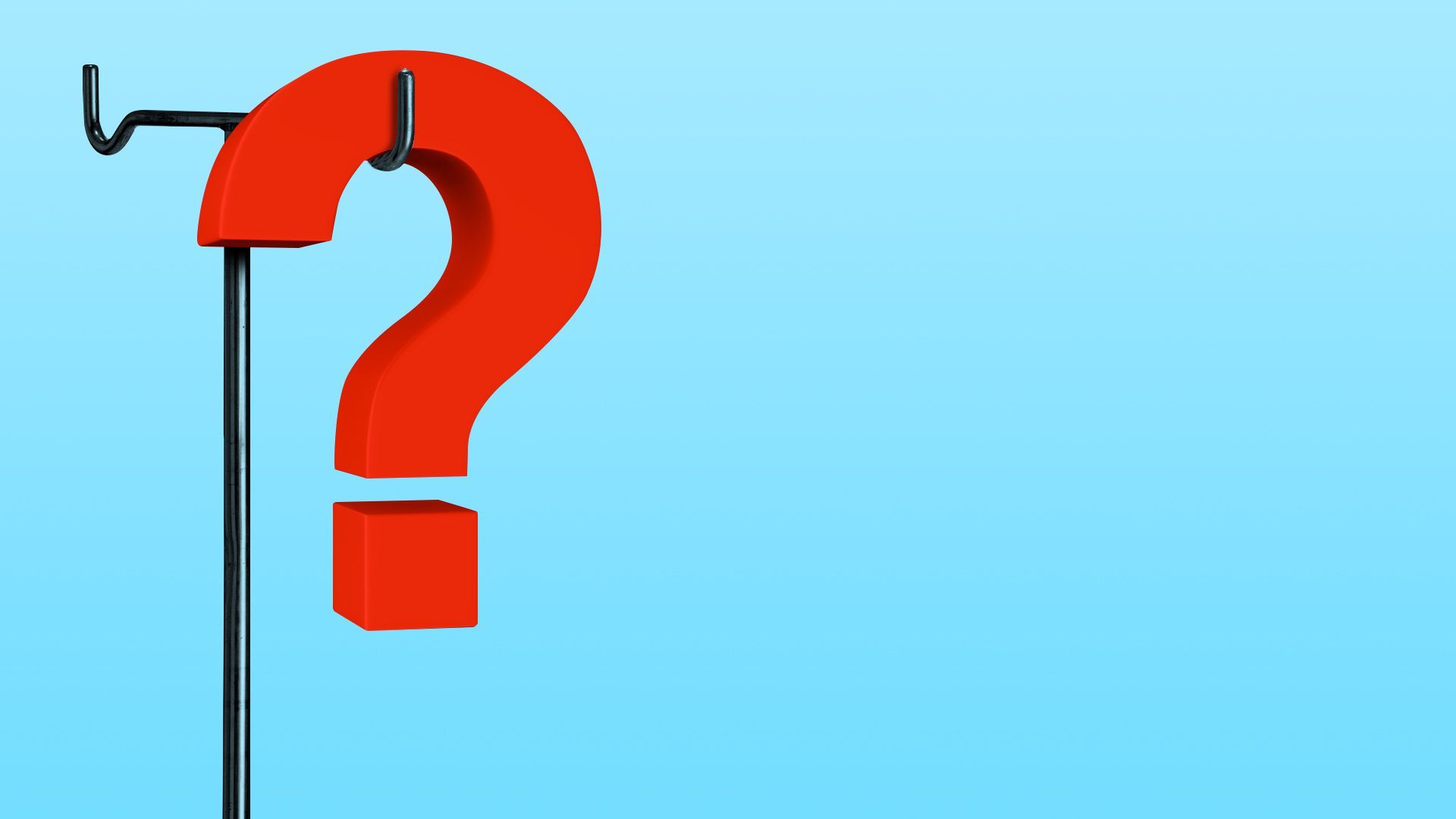 Promising clinical trial results from another new Alzheimer's drug haven't put to bed questions about how much the treatments actually benefit patients, and whether their strong points outweigh their safety risks.
Why it matters: Preliminary data for Eli Lilly's donanemab make potentially the best case so far that scientists have found a drug that slows the progression of Alzheimer's disease, a condition with no cure that affects about 50 million people worldwide.
But the drug's still modest clinical benefits may be of only marginal value to some patients, leaving them in a tough spot having to decide whether it's right for them.
Eli Lilly said it plans to apply for full Food and Drug Administration approval as early as this quarter.
The big picture: The trial results, which the company released earlier this month in a press release, show that donanemab was slightly more effective in slowing cognitive decline in early Alzheimer's patients than another treatment, Biogen and Eisai's Leqembi, which received accelerated approval from the FDA in January.
Between the lines: There are two general ways to measure each of the drugs' effectiveness: how well they attack the target and whether they deliver meaningful clinical results for patients.
Aduhelm and Leqembi have both received fast-track approval based on their biological performance around the reduction of amyloid, with drugmakers then required to perform a confirmatory trial.
Eli Lilly's data measures the drugs' clinical effect, in this case its slowing of cognitive decline, setting the treatment up to bypass the accelerated approval process. The FDA is expected to decide whether to grant Leqembi full approval this summer.
Traditional approval will hinge on the drugs' clinical effect, as well as their safety profiles.
What they're saying: While data suggests the drugs have a statistically significant clinical effect, many experts question how much of a difference it will make to patients in the real world, and whether it's worth the considerable safety risk.
"The big question is how clinically meaningful is that effect? It's highly highly significant, but how clinically meaningful is it?" said Alvaro Pascual-Leone, a neurology professor at Harvard Medical School.
"What has been shown to date is that that benefit is clinically there and is, if anything, greater than in lecanemab's case," he added.
"When we look at a trial and we see this slightly different increase or slowing down in the clinical score ... it's hard to tell what that means for a patient," said Reshma Ramachandran, an assistant professor at Yale School of Medicine. "For a patient who has early Alzheimer's, it's very difficult to understand how that minor change in score correlates with their function."
By the numbers: Donanemab was found to slow cognitive decline in patients in the early stages of the disease by 36% over 18 months. In comparison, Leqembi slowed decline by 27% over the same period of time.
The results show "the kind of efficacy that's never been seen before in Alzheimer's disease," Daniel Skovronsky, Lilly's chief scientific and medical officer, told CNN.
However, 31.4% of patients who took donanemab experienced brain bleeding, versus 17.3% of those who received Leqembi. Three trial participants who took donanemab died from donanemab's side effects. Three patient deaths have also been linked to Leqembi testing, but outside of the core clinical trial.
"I think the top line topic is going to be, 'Which of these two drugs should I take?," said Jason Karlawish, a medical professor at the University of Pennsylvania.
"It's going to be very interesting to see how clinicians, patients, families and, frankly, health care systems, insurers line up around how to work from the choice of each of these drugs," Karlawish added.
Yes, but: "You want to be careful not to compare an apple to an orange," said James Galvin, professor of neurology at the University of Miami Miller School of Medicine.
Galvin mentioned that not only was each drug study primary endpoint measured differently, "they're done in different times, different populations and in different places."
Overall, though, both studies suggest that "the more robust the amyloid removal, it appears to be the greater the clinical response," he added.
Don't forget: The class of drugs is expensive, and insurance coverage is limited under Medicare's current coverage policy.
Medicare administrators say they could consider broadening coverage if FDA grants a drug traditional approval and finds that it has a clinical benefit.
Looking specifically at Leqembi, an April report from the Institute for Clinical and Economic Review found that the drug's current $26,500 yearly price represents low long-term value and that the treatment doesn't show a new health benefit over current treatment options.
Details: Part of the reason measuring the effectiveness of the drugs is so tricky is because diagnosing Alzheimer's disease is hard to begin with, especially in the early stages of cognitive decline.
As of now, there's no diagnostic test — for example, a blood test — measuring the severity of the disease and showing the stage where a patient is.
"Since this is a big mental and functional disease, it's really hard especially early on in the disease for us to be able to understand how these treatments look in comparison to someone who doesn't have any treatment at all," Ramachandran said.
The bottom line: "There is no question that people remain impaired, there is no question that people are still progressing and becoming worse" even when taking the drug, Pascual-Leone said.
"But they are progressing and becoming more impaired slower. And what that means is they are living longer meaningfully with a chronic, devastating illness."
Go deeper