New Alzheimer's drug doesn't show net benefit, report finds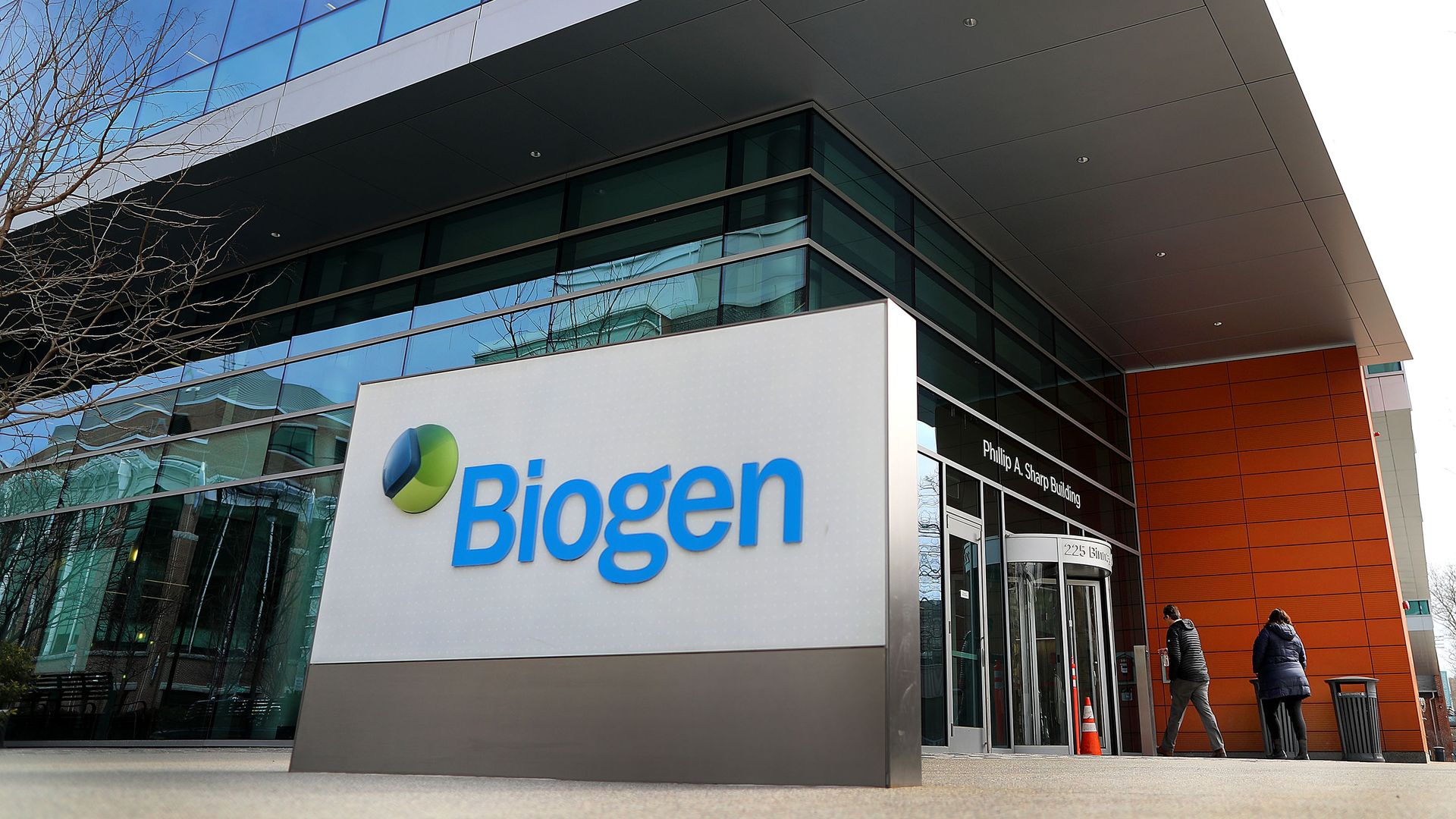 Eisai and Biogen's new Alzheimer's drug lecanemab doesn't show a net health benefit over current treatment options and, at its current price, represents low long-term value for the money, the Institute for Clinical and Economic Review said in a report on Monday.
Why it matters: The findings cast doubts on the first treatment shown to delay cognitive decline from Alzheimer's — which affects over six million people in the U.S.
ICER's recommended price based on the drug's clinical effectiveness compared to other treatments was between $8,900 and $21,500 — requiring up to a 66% discount from lecanemab's wholesale cost of $26,500 a year.
What they found: ICER chief medical officer David Rind said current evidence strongly suggests that lecanemab mildly slows the loss of cognition in patients with early Alzheimer's disease.
But factoring risks of brain swelling and bleeding, particularly when the drug is used outside of clinical trials, the report concluded there were significant uncertainties about whether its benefits exceed the risks.
Beyond direct health effects, ICER said insurers weighing coverage have to consider such factors as the need for treatment based on patients' short-term risk of death or progression to permanent disability.
Catch up quick: The Food and Drug Administration in January granted fast-track approval to lecanemab, sold under the brand name Leqembi, after clinical trial results showed it managed to moderately slow onset of the disease. Eisai followed up in March with an application for full approval that the FDA is due to act on by July 6.
But a new Alzheimer's drug could cost the U.S. health system billions every year.
What we're watching: Patient advocates are pressing the Centers for Medicare and Medicaid Services to pay for the new drug and revise a coverage policy that limits the class of drugs lecanemab is part of to patients enrolled in clinical trials or CMS-approved comparative studies.
CMS says there isn't enough evidence to make such a change. Meanwhile, the Department of Veterans Affairs is providing coverage for veterans with early stages of the disease.
Go deeper