Eli Lilly to apply for FDA approval of unproven Alzheimer's treatment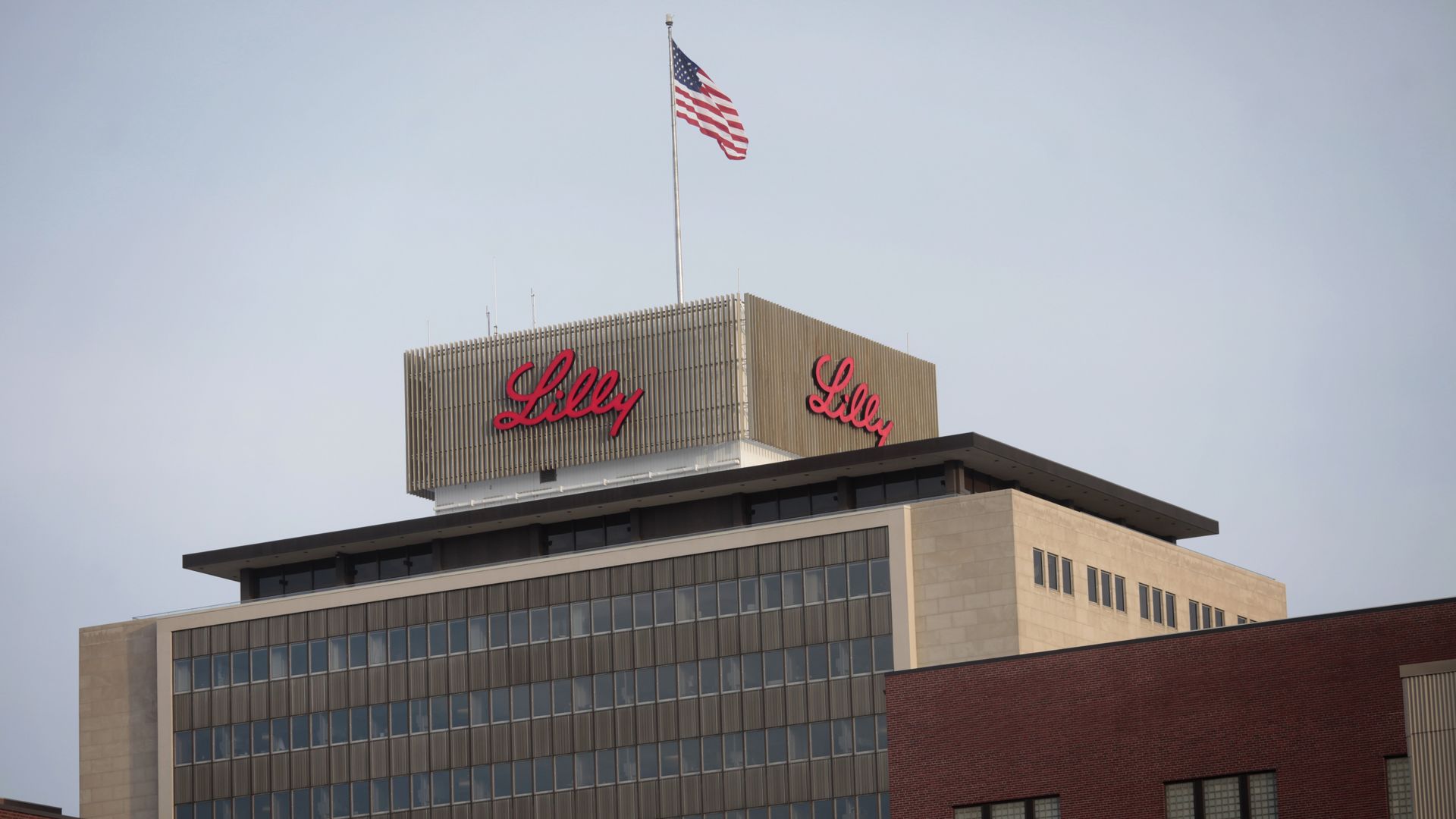 Eli Lilly plans on filing an application for an "accelerated approval" of its experimental Alzheimer's treatment, donanemab, with the FDA later this year, the pharmaceutical company said today.
Why it matters: The FDA possibly set a new precedent for more unproven Alzheimer's drugs to gain the agency's stamp of approval, after it gave a controversial conditional approval to Biogen's Alzheimer's drug earlier this month.
The big picture: The FDA approved Biogen's drug, Aduhelm (also known as aducanumab), even though the drug failed one of its late-stage clinical trials. The other trial showed a decline in "brain amyloid plaques," which the FDA said could possibly help fight Alzheimer's.
Eli Lilly's drug hasn't even completed one late-stage trial. One late-stage trial is ongoing, with results expected in 2023, and another will start enrolling patients this year. A small phase 2 trial studying donanemab found a decline in amyloid.
Shot: "The history ... of the FDA is that it requires two well-controlled studies for an approval, and we believe that's still the case and should be the case," Eli Lilly's CFO Anat Ashkenazi said at an investor conference in May, when asked about filing for FDA approval of donanemab. "If anything changes in two weeks that we learn about, then we'll continue these conversations with the FDA."
Chaser: "The path for accelerated approval shouldn't be present there just for one drug. That should be a new regulatory standard," Dan Skovronsky, Eli Lilly's chief scientific officer, said at an investor conference last week after the FDA approved Aduhelm.
The bottom line: In approving Aduhelm, the FDA made it much more likely that it will approve any experimental Alzheimer's drug that removes amyloid, even if there are safety concerns.
Ronny Gal, a pharmaceutical analyst at Bernstein, said his team spoke with Eli Lilly executives this morning, and "they are internally confident they meet the bar set by Aduhelm" even though there is still no late-stage trial data on donanemab.
Go deeper