New York Dems push Biden to loosen job rules for asylum seekers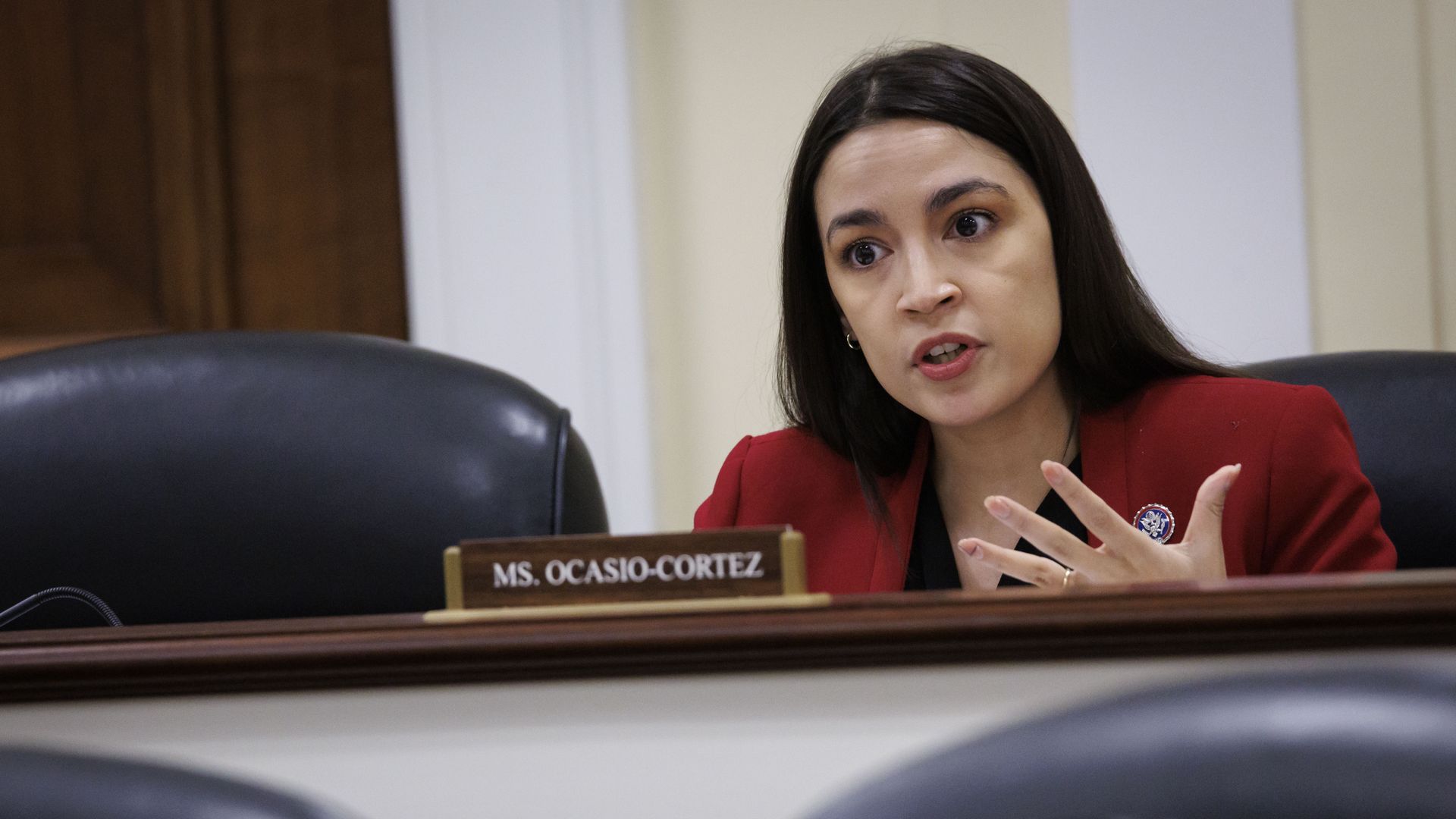 New York Democrats are asking President Biden to find ways to allow asylum seekers to get work permits faster, according to a letter first seen by Axios.
Why it matters: The push comes as New York City grapples with the large number of migrants arriving in need of housing — including loosening right-to-shelter rules and busing migrants to the suburbs.
A group of 13 Democrats led by Rep. Alexandria Ocasio-Cortez is asking Biden to use different immigration authorities to avoid rules preventing asylum seekers from getting legal work permits until they have been in the country for roughly 6 months.
The group includes Senate Majority Leader Chuck Schumer and House Minority Leader Hakeem Jeffries.
"Many asylum seekers want to work," the lawmakers wrote in a letter dated Friday. "We ask that your administration support the many states, cities and communities enthusiastically welcoming asylum seekers across this country."
Biden can't change the 180-day rule himself, but could use parole to allow people to begin working sooner.
Parole is a discretionary tool the government can use to allow people to enter the country, often for humanitarian reasons.
Between the lines: The lawmakers pointed to the delay in asylum seekers receiving work permits as forcing them to rely on "underfunded community groups to provide them with everything from housing to food to health services."
Decreasing that wait time, they say, could relieve pressure on a network of nonprofit and religious organizations that work to provide shelter and care for migrants — near the border and elsewhere.
The lawmakers also argue more workers are needed now, writing a "shortfall of immigrants and asylum seekers is worsening widespread labor shortages and hobbling the U.S. economy."
The big picture: The Democrats from across the ideological spectrum made their argument for the policy change a day after House Republicans passed a sweeping border security package, which would codify several of former President Trump's most controversial immigration policies.
It is also the day after the end of Title 42, a policy that for three years enabled border officials to rapidly expel hundreds of thousands of migrants to Mexico or their home country.
The policy change has led to a surge in illegal border crossings — more than 10,000 daily in recent days. Top border officials are tracking tens of thousands more waiting in Northern Mexico, ready to cross.
Local communities across the country have been faced with the challenge of supporting new populations of recently-arrived migrants and asylum seekers.
Go deeper