House GOP passes sweeping border security bill along partisan lines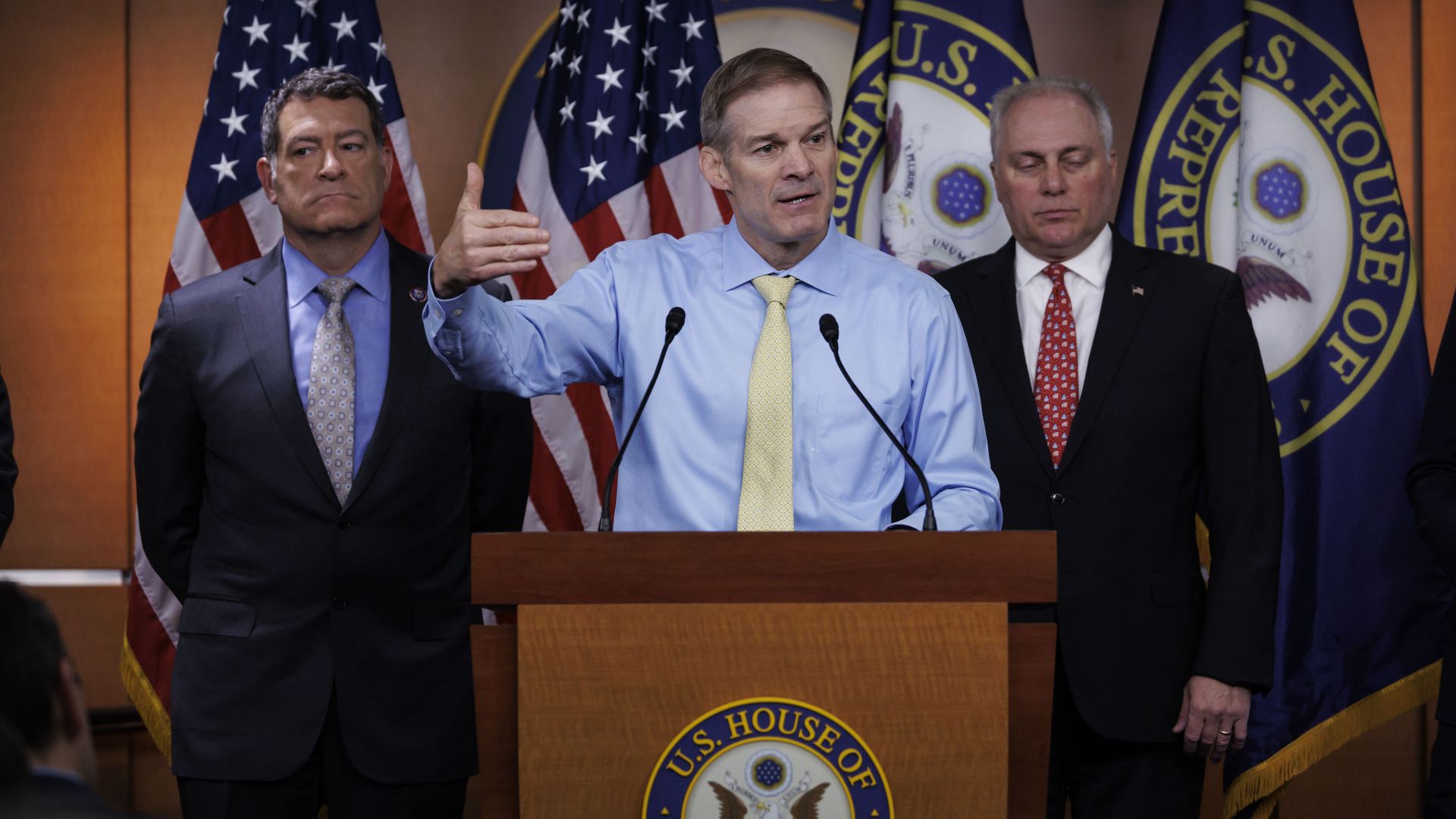 House Republicans passed a big, hawkish border package on Thursday evening — ahead of the end of a pandemic policy allowing the rapid expulsion of migrants and asylum seekers.
Why it matters: It's unlikely to go anywhere in the Democratic-controlled Senate. But the politics are clear — holding up a wishlist of harsh policies as federal law enforcement, humanitarian groups and local officials across the country grapple with a surge in migrants and asylum seekers.
How we got here: Republicans in leadership and several committees have spent months piecing the package together and whipping support.
After a final, tumultuous Rules Committee meeting on Wednesday, the bill passed 219-213 on Thursday.
President Biden has already made clear he would veto the package if it made it to his desk.
The details: The package is chock-full of former President Trump's most controversial policies that would ramp up deportations and detention while significantly cutting off asylum access.
It would cut federal funding for NGOs that are relied on to provide initial shelter and care for migrants and asylum seekers who have recently crossed the border.
These groups are often critical for ensuring Border Patrol stations and city shelters are not overrun when border numbers surge.
The big picture: Border crossings have already exceeded 10,000 a day as a border policy enabling the rapid expulsion of hundreds of thousands migrants, called Title 42, ends Thursday.
Border Patrol shelters are already beyond capacity, and cities across the U.S. have had to surge resources for migrant care.
Tens of thousands of migrants and asylum seekers are estimated to still be waiting in northern Mexico, ready to cross.
Go deeper