Scoop: Biden eyes Mike Whitaker for FAA administrator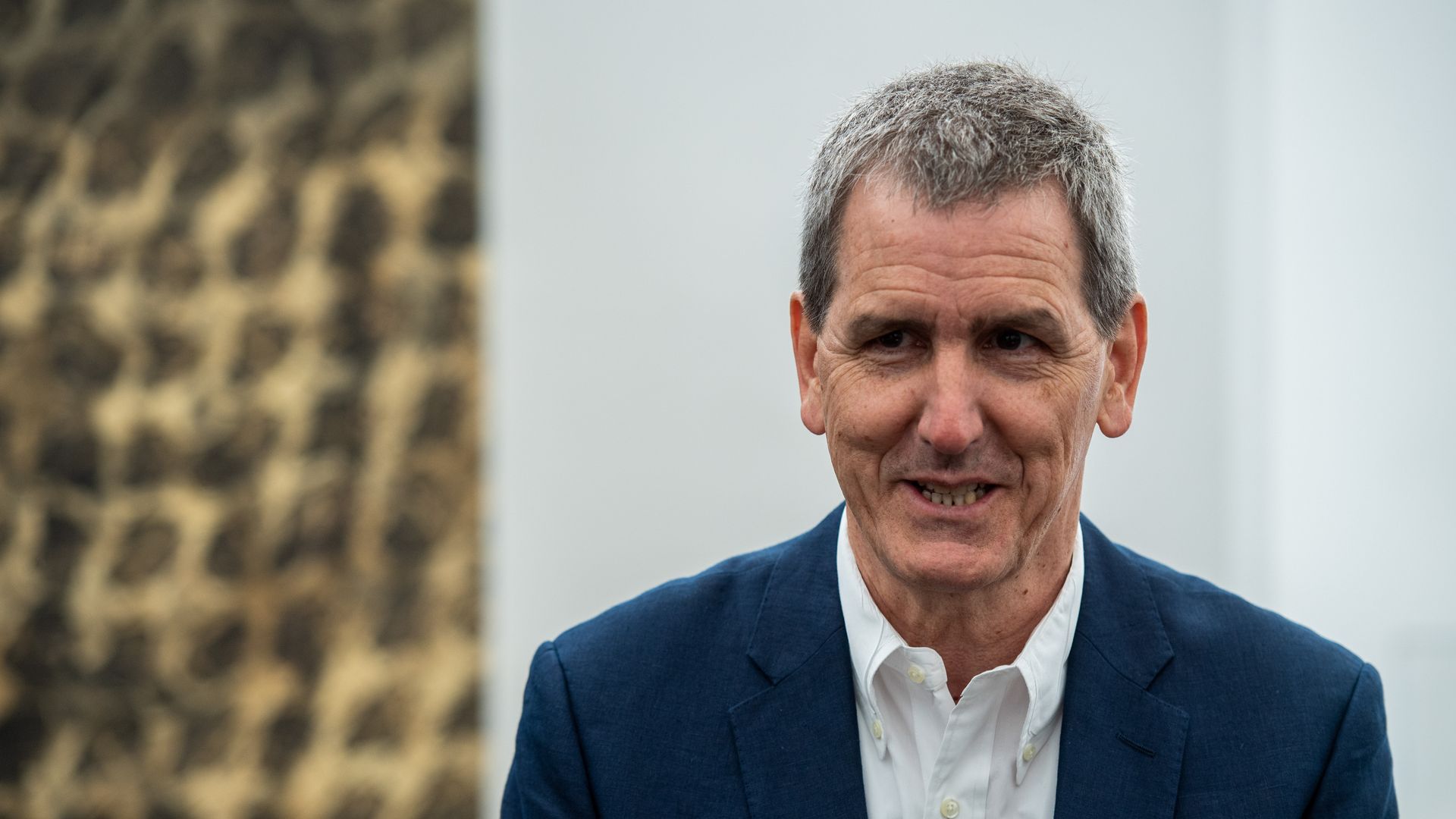 Mike Whitaker, a former Federal Aviation Administration official under President Obama, has emerged as a leading candidate to head the agency for President Biden, according to people familiar with the matter.
Why it matters: Ensuring stable leadership at the agency responsible for aviation safety is especially important after a series of close calls and frustrations among the public about flight delays and cancellations.
Biden's previous nominee Phil Washington, the CEO of Denver International Airport, was forced to withdraw his nomination amid Republican opposition last month. The position requires Senate confirmation.
Whitaker, a lawyer by training, spent much of his career in the airline industry before joining the FAA under Obama, where he was responsible for modernizing the nation's air traffic control system as the deputy administrator and chief NextGen officer.
A final decision hasn't been made, according to the people familiar with the matter. A White House official declined to comment.
Driving the new: The acting head of the FAA, Billy Nolen, plans to leave this summer, after a new nominee is named.
That timing will likely create a leadership gap, with Nolen out the door and Whitaker not yet confirmed.
The current chief of staff, Katie Thomson, a former top attorney at the FAA and Department of Transportation — and onetime Amazon executive — is expected to serve as acting administrator, according to a person familiar with the matter.
Between the lines: Whitaker became a pilot during his time at the FAA under Obama.
After the FAA, he also worked for Hyundai's urban air mobility (UAM) division.
The big picture: Airlines have already announced they are reducing scheduled summer flights in New York and Washington, D.C., due to a shortage of air traffic controllers.
Yes, but: Despite a half-dozen serious runway incidents in the first few months of the year, the FAA is recognized as a world leader when it comes to aviation safety.
The U.S. has not had a major fatal passenger airline crash since February 2009.
Zoom out: Managing traffic in the skies is becoming a lot harder, not just because more people are flying since the height of the pandemic.
The FAA already manages about 45,000 flights per day — including commercial airlines, cargo carriers and private planes.
The national airspace is getting more crowded and complex with the addition of hundreds of thousands of drones, plus the occasional rocket launch and, soon, air taxis.
Zoom in: The FAA's five-year funding and authority are up for renewal by Congress in September.
Aviation industry officials say the agency is in desperate need of increased funding to replace antiquated technology and hire more air traffic controllers.
Go deeper: The FAA reauthorization bill could get bumpy in Congress over a push from a new lobbying coalition, including Delta Air Lines, to allow more long-haul flights in and out of Reagan National Airport.
Go deeper