Inside Phil Washington's divisive FAA Senate confirmation hearing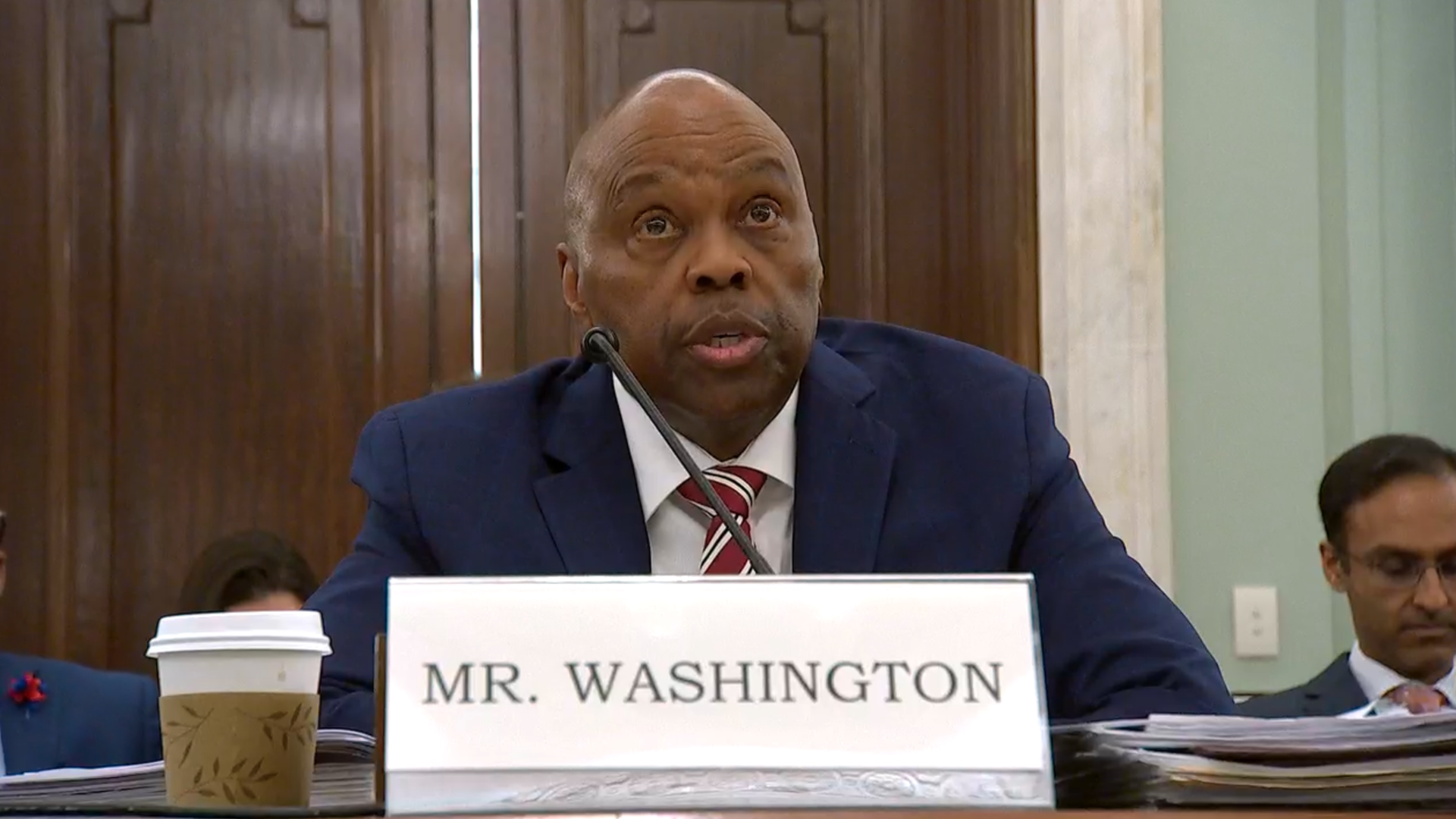 Denver International Airport CEO Phil Washington appeared on Capitol Hill Wednesday to face his long-awaited Senate confirmation hearing to lead the Federal Aviation Administration.
Why it matters: The divisive meeting marked the first public opportunity for President Biden's embattled nominee to defend himself.
His nomination has been mired in turmoil for months, and has split Democrats and Republicans over his qualifications and ties to an ongoing criminal investigation over a whistleblower's claims of improper contracting while he led L.A. Metro.
His hearing also comes as the FAA faces a slew of challenges, including several narrowly averted catastrophes in the past few months.
Details: Wednesday's hearing was fraught with political jockeying, as Republicans ripped into Washington's résumé, while most Democrats — including Colorado Sens. Michael Bennet and John Hickenlooper — rallied behind him.
Sen. Ted Cruz (R-Texas), the ranking Republican on the committee, sharply criticized Washington over his lack of aviation safety experience, management of city projects and legal entanglements, including a new discrimination lawsuit at DIA.
Senate Commerce Committee Chair Maria Cantwell (D-Wash.) focused on Washington's achievements, including being a 24-year U.S. Army veteran, leading transit agencies in Denver and Los Angeles, and running the world's third-busiest airport.
What he's saying: Washington downplayed all allegations and emphasized his leadership abilities. He also assured Senate committee members that his top priority as FAA leader would be ensuring passengers and crew fly safely.
The FAA is "at a crossroads — an agency that must protect the safest era in aviation, modernize its technology, lift employee morale while staffing up, and maintain its global leadership in aviation," Washington said.
"We need permanent leadership at the top of the FAA to address the challenges that we have seen in the last several years. If confirmed, I will draw on a career spanning almost 45 years to be that leader," he added.
Of note: Washington denied any wrongdoing in the corruption case related to his time leading L.A. Metro and encouraged Congress to investigate the allegations — which Cruz said was already underway.
What's next: Senate committee members will have until March 6 to submit questions for the record, and Washington has until March 13 to respond.
Go deeper