Sudan "staring into the abyss" as humanitarian situation worsens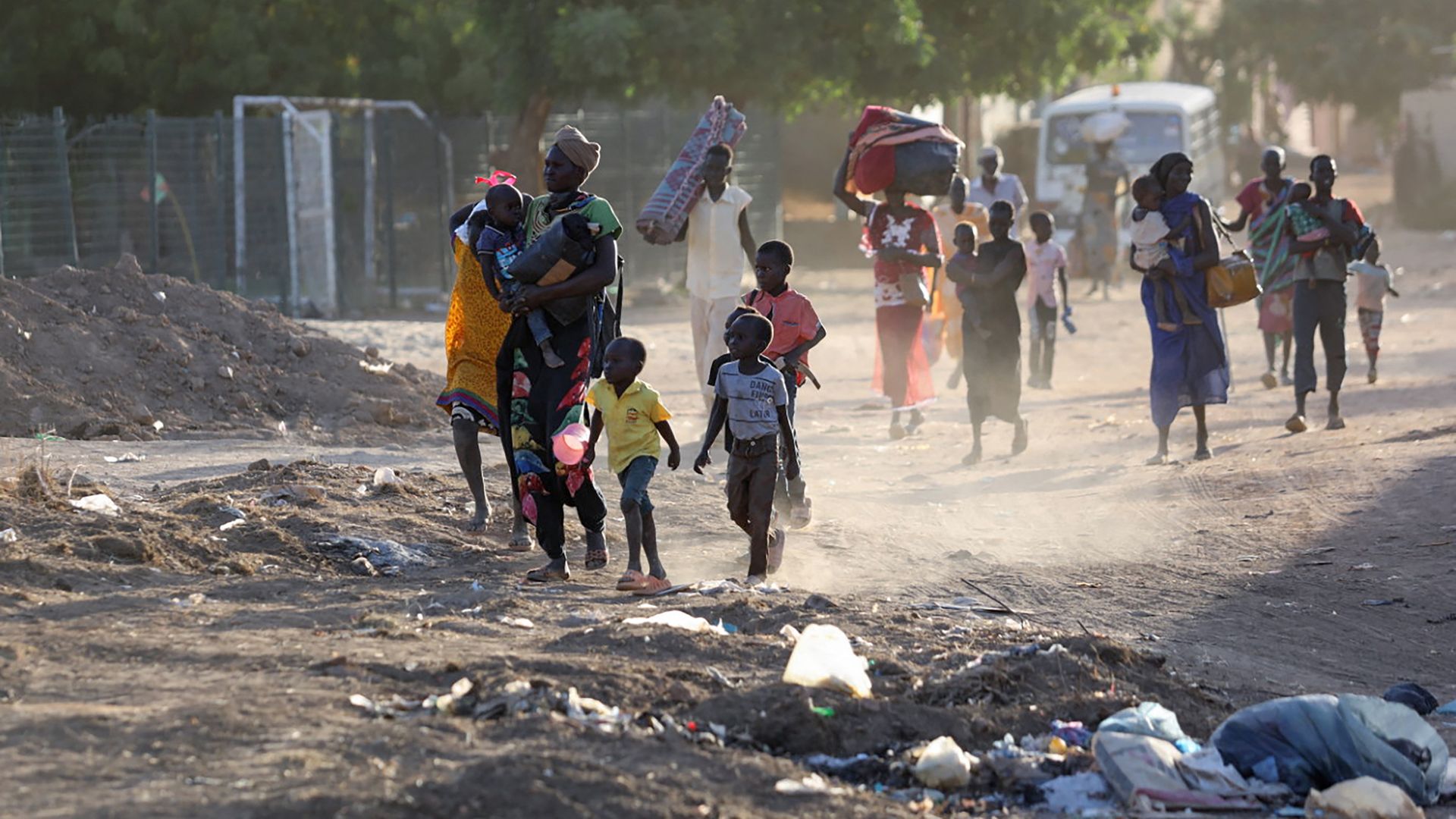 Several UN agencies and international aid groups issued a series of dire warnings this week as the humanitarian situation in Sudan worsened amid 11 days of fighting between the Sudanese military and a powerful paramilitary group for control of the country.
The big picture: More than 450 people have been killed and at least 4,072 people have been injured since the fighting between the Sudanese military and Rapid Support Forces (RSF) erupted. Several hospitals have been forced to close, aid agencies have suspended or significantly scaled back their operations and the country is facing growing shortages of basic supplies.
Thousands more people are expected to flee to neighboring countries like Chad and South Sudan, which already host hundreds of thousands of refugees and internally displaced people due to conflict, climate change and economic crises in the region.
The Sudanese military and RSF agreed to a 72-hour cease-fire that started early Tuesday, but there were reports of several violations across the country, including in the capital Khartoum.
What they're saying: "Sudanese people are staring into the abyss," Jens Laerke, spokesperson for the UN humanitarian agency (OCHA), told reporters Tuesday.
Laerke's warning echoed that of UN Secretary-General António Guterres who said on Monday that Sudan could be heading for "a catastrophic conflagration" that could "engulf the whole region."
Here's a closer look at the current humanitarian situation:
Thousands forced to flee
Chad and South Sudan have so far received the highest number of refugees fleeing Sudan, but the UN said it has received reports that many have started to arrive in Egypt.
Officials in South Sudan say upwards of 10,000 refugees have arrived from Sudan in the past few days.
Marie-Hélène Verney, an official with the UN's refugee agency (UNHCR) in South Sudan, said most of those arriving were people who had previously fled South Sudan but were now returning, with a smaller number of Sudanese nationals seeking asylum in their southern neighbor.
The numbers are rising rapidly, and UNHCR is preparing for 165,000 refugees to cross the border. UNHCR is trying to register arrivals at the remote border crossing and provide them with clean water, Verney said.
South Sudan is itself "extremely fragile" due to a combination of "conflict, climate change, and food insecurity," Verney said, adding it's uncertain what the impacts on local communities will be with so many people arriving so suddenly.
UN staff in Chad are also working to distribute food and potable water — a particular concern — to refugees arriving from Sudan, UNHCR official Laura Lo Castro said.
Many of the roughly 20,000 people who have already fled lack essentials and proper shelter.
The number of arrivals is expected to increase if the cease-fire holds, and could reach 100,000 in a "worst-case scenario," Lo Castro said.
Humanitarian groups are also preparing for the rainy season in Chad, which typically begins in early June and could make it much more difficult for those fleeing. "The clock is really ticking," Paul Dillon, the spokesperson for the International Organization for Migration, said on Tuesday.
There are also growing concerns about the impact the crisis could have on countries taking in more refugees.
In South Sudan, about 75% of the population is in need of humanitarian aid, according to the UN.
Before the recent fighting, Chad already hosted more than half a million refugees — most of whom are from Sudan.
Supply shortages
The UN humanitarian office warned on Monday that "shortages of food, water, medicines and fuel are becoming extremely acute, especially in Khartoum and surrounding areas."
The prices of basic goods are also rising, with the price of bottled water doubling in some parts of the country.
At the same time, "cash is scarce and hard to access," making it difficult for those hoping to flee the country, according to OCHA.
Sudan's already strained health system
There are also growing concerns the fighting will continue to worsen Sudan's already strained health system.
The World Health Organization has recorded at least 14 attacks on health facilities since the fighting began. Only 25% of the country's health centers are operating at full capacity and more than half have been forced to completely close, Nima Saeed Abid, the WHO's representative in Sudan, told reporters at a UN briefing on Tuesday.
It's becoming increasingly difficult for medical teams to get to patients or for those in need to get to a hospital due to the security situation in the country, Abid said.
Abid also warned of a "huge biological risk" after one of the warring parties took control of Khartoum's National Public Health Laboratory.
"Trained laboratory technicians no longer have access to the laboratory, and with power cuts, it is not possible to properly manage the biological materials that are stored in the laboratory for medical purposes," Abid said, adding that the site is also home to large blood bank.
In addition to the lab occupation, Abid said that due to the dire situation facing the health care system, he fears disease outbreaks already affecting the country, including dengue and measles, may lead to many more unnecessary deaths.
Go deeper:
Go deeper