House Dems introduce bill responding to Texas abortion pill ruling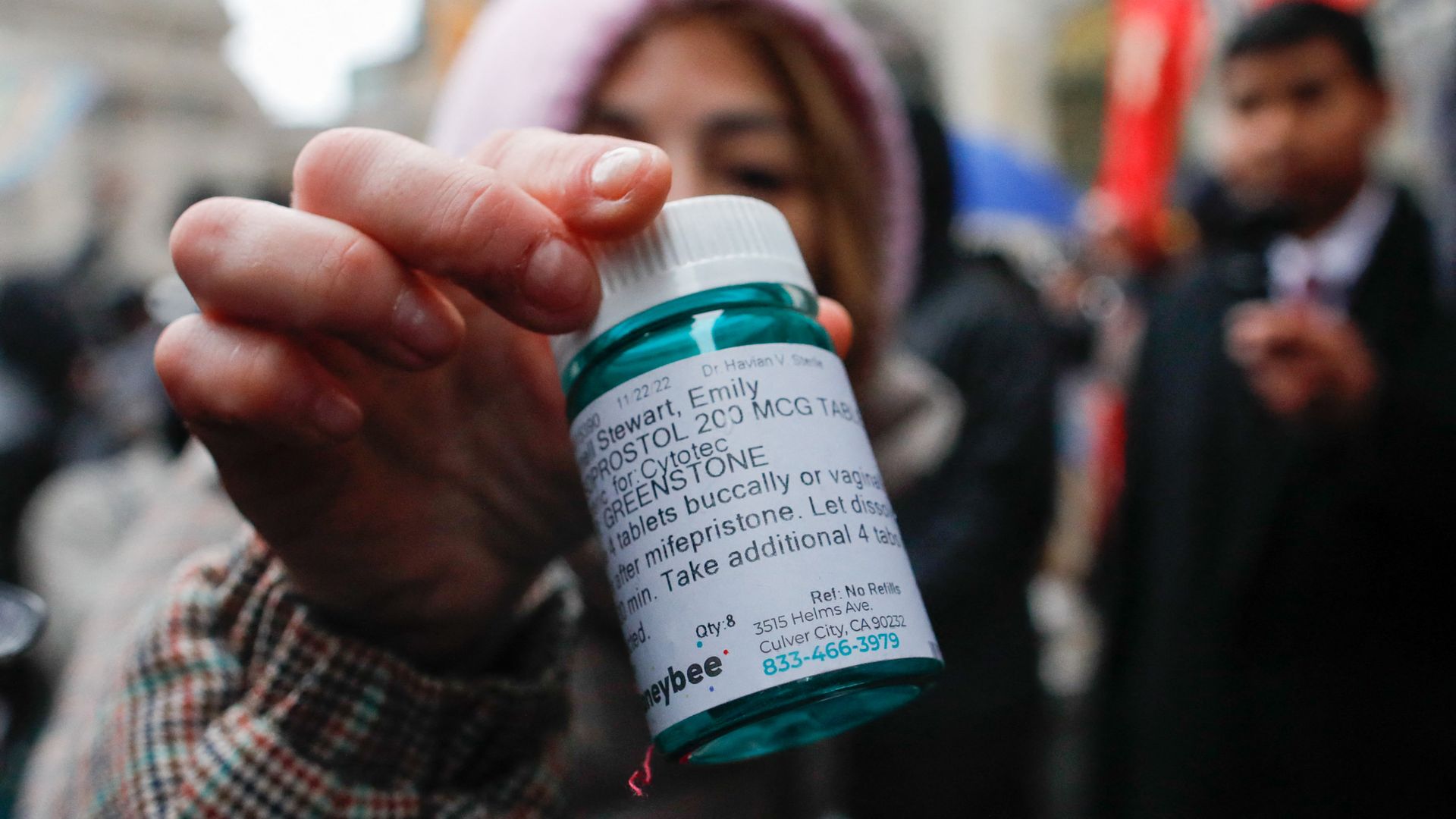 House Democrats on Monday will introduce a bill affirming the Food and Drug Administration has the final say approving drugs used in medication abortion, in response to last week's Texas federal court ruling on abortion pills.
Why it matters: Legal experts say the decision staying the FDA's authorization of the widely used drug mifepristone could set a precedent allowing courts to define drug approval policy.
Catch up fast: U.S. District Court Judge Matthew Kacsmaryk's decision is set to take effect on Friday. The Biden administration has already appealed.
The big picture: Democrats in Congress spent the weekend railing against the Texas decision, with some going so far as to urge the administration to disregard it.
The bill represents their first legislative response to Kacsmaryk's ruling, although it faces long odds in the Republican-controlled House.
Details: The largely symbolic measure — by Reps. Pat Ryan (D-N.Y.) and Lizzie Fletcher (D-Texas) — would clarify that the FDA has final say when it comes to medication abortion over any state law, as well as allow health care providers to prescribe abortion pills via telemedicine.
Ryan, who won a special election last August after making abortion the focus of his campaign, introduced a version of the legislation shortly after being sworn in, as a wave of red states began enacting abortion bans.
What he's saying: "[T]he Texas decision has nothing to do with science or medicine," Ryan said in a statement.
"This legislation will reaffirm the FDA's approval authority and protect doctors who use telemedicine to prescribe medication abortion," he added.
Go deeper