Federal judge rules to freeze use of abortion pill nationwide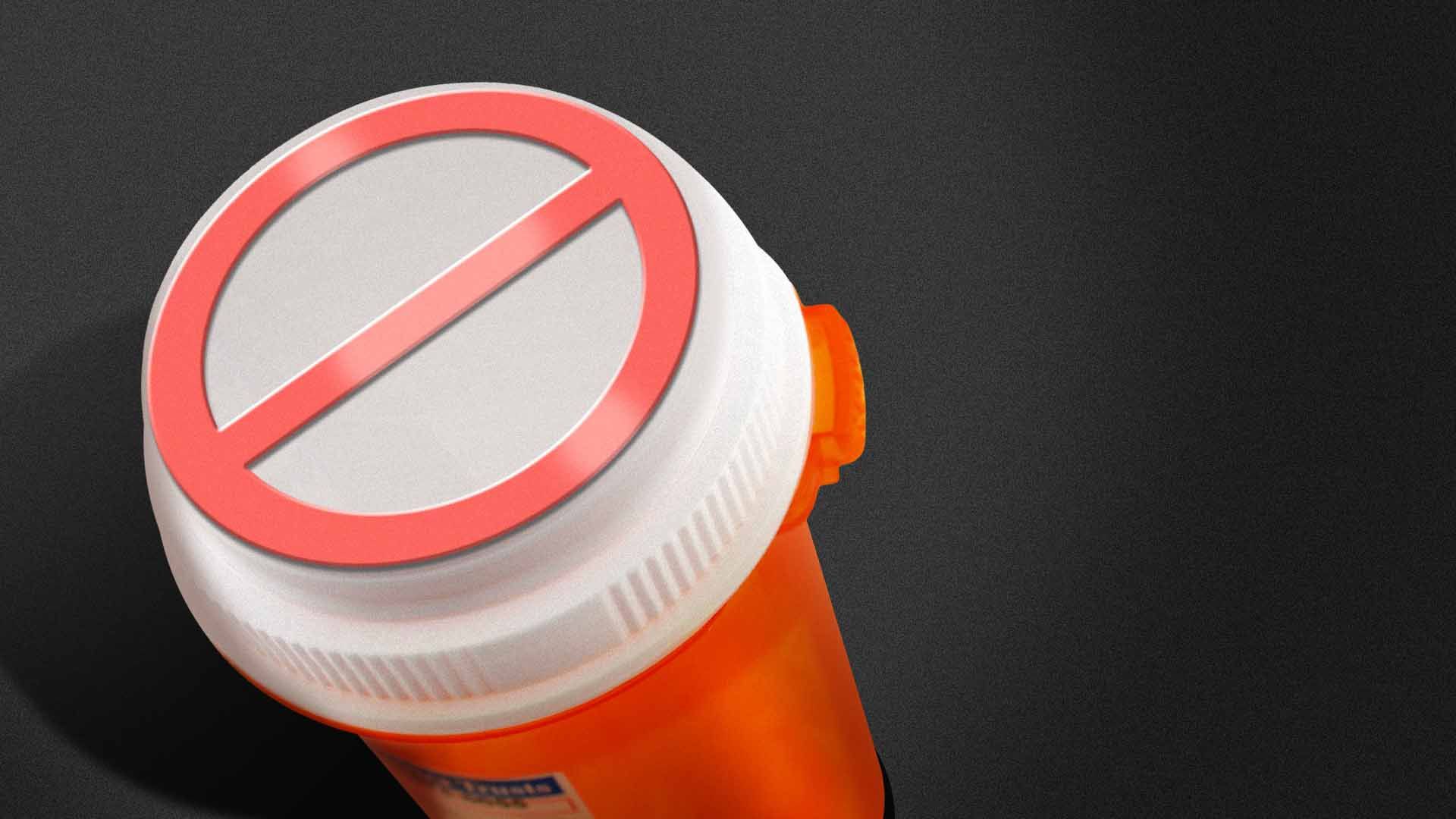 A federal judge in Texas on Friday moved to force the Food and Drug Administration to pull its approval of a drug widely used in medication abortion, throwing its availability into doubt.
Driving the news: The judge ruled that the preliminary injunction would take effect in seven days, allowing for the Biden administration to seek emergency relief. Attorney General Merrick Garland said in a statement the Justice Department will appeal and seek a stay.
Meanwhile, in Washington state, another judge ruled to remove dispensing restrictions for mifepristone in 18 states and explicitly prohibited the FDA from pulling its approval of the drug.
It remains unclear how the FDA can comply with the both rulings, but increases the likelihood that the case will wind up at the Supreme Court.
Why it matters: The Texas judge's preliminary injunction will apply to the agency's 2000 approval of mifepristone, one of two drugs used to end pregnancies and could leave even those states with abortion protections unable to access the drug. Mifepristone is also used for managing miscarriages.
Details: In his ruling, Texas District Judge Matthew Kacsmaryk sided with a coalition of anti-abortion groups that brought the case challenging the FDA's approval.
"The Court does not second-guess FDA's decision-making lightly. But here, FDA acquiesced on its legitimate safety concerns — in violation of its statutory duty — based on plainly unsound reasoning and studies that did not support its conclusions," Kacsmaryk wrote.
Kacsmaryk said that there is "evidence" indicating that the FDA faced "significant political pressure" to approve mifepristone to increase "'access' to chemical abortion."
State of play: The Alliance for Hippocratic Medicine — which is comprised of several anti-abortion groups — filed a lawsuit in November alleging that the FDA did not properly approve mifepristone for terminating pregnancies.
Medical organizations such as the American Medical Association and the American College of Obstetricians and Gynecologists consider mifepristone to be safe and effective.
The FDA could opt to reboot the approval process, but any outcome might be years away.
What they're saying: "The FDA never had the authority to approve these hazardous drugs and remove important safeguards. This is a significant victory for the doctors and medical associations we represent," said Erik Baptist, a senior attorney for Alliance Defending Freedom, which is representing the anti-abortion groups.
"The court in this case has substituted its judgment for FDA, the expert agency that approves drugs. If this ruling were to stand, then there will be virtually no prescription approved by the FDA that would be safe from these kinds of political, ideological attacks," President Biden said in a statement.
Between the lines: Kacsmaryk, the judge presiding the case, is a Trump-appointee in the Northern District of Texas who has criticized Roe v. Wade and previously presided over a case involving the federal Title X family planning program.
Abortion rights advocates fear conservative judges at the appellate level could uphold Kacsmaryk's ruling and present the Supreme Court's conservative supermajority with another major abortion case just a year after it struck down Roe v. Wade.
By the numbers: In the aftermath of that decision, 24.5 million women of reproductive age are living in states that ban abortion. Without mifepristone, the abortion rights group NARAL Pro-Choice America says the number of women losing access could rise to 64.5 million, based on Census data.
What we're watching: Health and abortion providers have said that they plan to switch to a protocol only using the second abortion drug, misoprostol, if mifepristone becomes unavailable. The use of misoprostol alone for abortions is supported by the World Health Organization.
While misoprostol was originally approved to treat stomach ulcers and not specifically FDA-approved for abortion, health providers can still prescribe the drug to terminate a pregnancy if they consider it to be medically appropriate.
However, it might be more difficult to get insurance coverage for a misoprostol-only abortion due to its off-label use, said Susan Lee, a partner at the law firm Goodwin who specializes in the FDA's regulation of drugs and biologics.
What else is happening: There are currently two lawsuits in North Carolina and West Virginia that take up whether states can regulate and restrict drugs that have been approved by the FDA.
It is unclear how the ruling in the Texas case affects these challenges, but it's possible that it would "moot" them, Goodwin's Lee told Axios.
"I think it mifepristone is no longer on the market because it's been found to have been not lawfully approved, then I kind of think the issue was mooted to some extent," Lee added.
Zoom out: This is the first time that a court has ordered the FDA to withdraw approval of a drug, potentially setting a precedent that could allow the judiciary branch to have final say on the FDA regulatory process.
Drug companies "rely on the Food, Drug and Cosmetic Act and the authority that Congress has granted the FDA to approve drugs," as well as the "due process protections built into the statute" when researching and developing new drugs, said Lorie Chaiten, senior staff attorney for the American Civil Liberties Union.
The entire drugmaking process would change if one judge has the authority to decide that ad drug "shouldn't have approval anymore, and that [companies] don't even get the benefit of the due process protections that are built in that statute."
Read the ruling:
Go deeper:
Go deeper