Washington judge orders FDA to not suspend abortion pill approval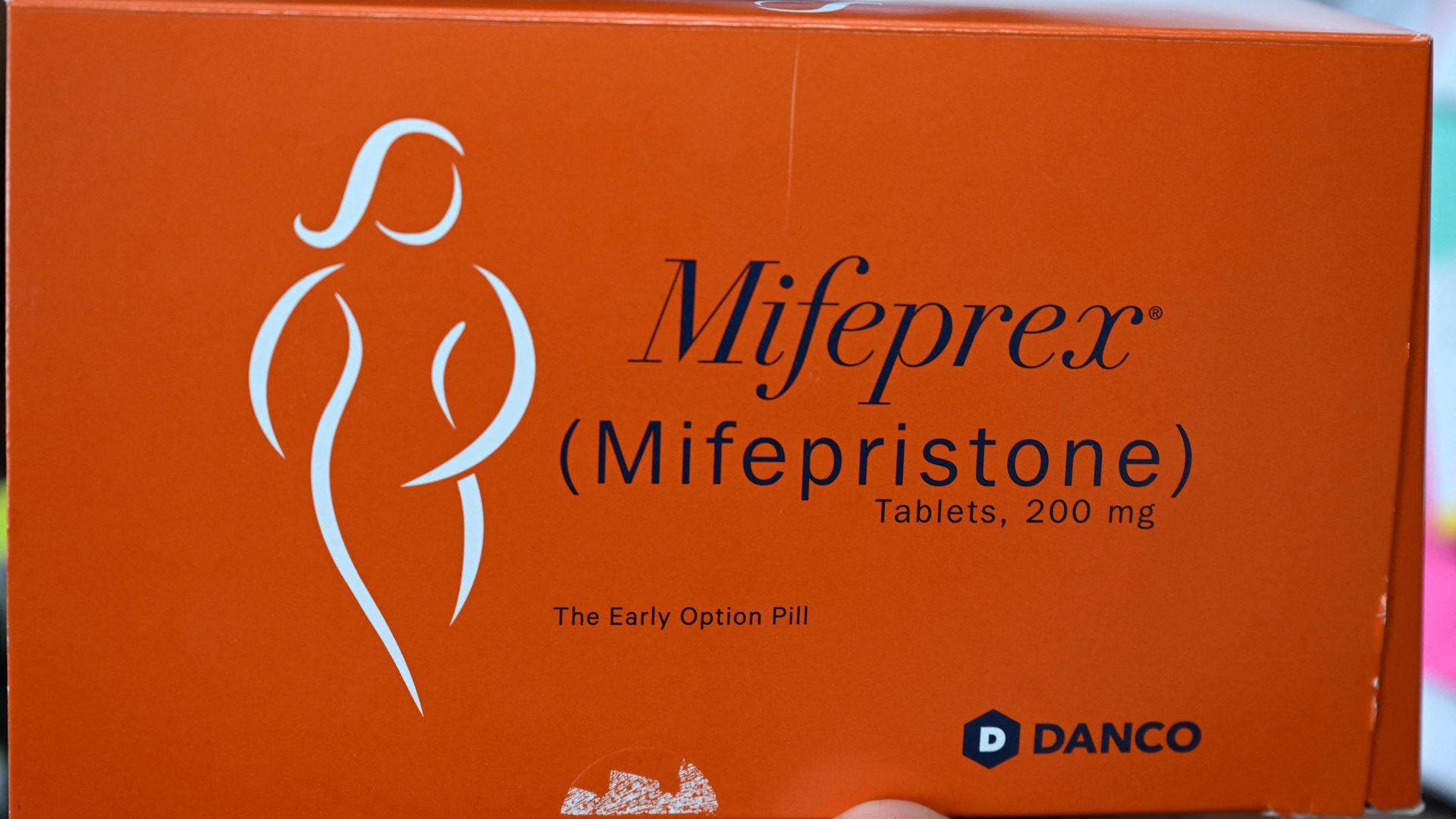 A federal judge in Washington state on Friday ordered the Food and Drug Administration to not roll back its approval of a widely used abortion drug, siding with a group of Democratic state attorneys general who challenged dispensing restrictions.
Driving the news: The decision directly conflicted with another federal judge's ruling at almost the same time that put the FDA's approval of the drug, mifepristone, in jeopardy nationwide. The developments left the agency in an unusual legal bind and increased the odds that the matter will be considered by the Supreme Court.
State of play: The Democratic attorneys general challenged FDA-imposed dispensing restrictions on mifepristone in an effort to expand access to the medication.
They argued that the restrictions were "burdensome" and "unnecessary" because the FDA has deemed the drug to be safe and effective.
Details: U.S. District Court Judge Thomas Rice, an Obama appointee, said that his ruling affects only the 17 states and the District of Columbia involved in the challenge, arguing that a nationwide injunction was "inappropriate."
Rice said that abortion restrictions "vary state-by-state." He also appeared to reference the Texas ruling, saying that a nationwide injunction is "inappropriate where there is the potential for competing litigation."
Rice sided with the specific argument from the Democratic AGs that suspending the FDA's approval of mifepristone would alter the "status quo."
What they're saying: "Today's decision out of Texas to ban mifepristone, a safe and effective abortion medication, is a disturbing and extraordinarily dangerous attack against women across the country," per a statement by Democratic Attorneys General Association.
Read the ruling:
Go deeper