Biden shifts strategy on next D.C. vote after House Dem uproar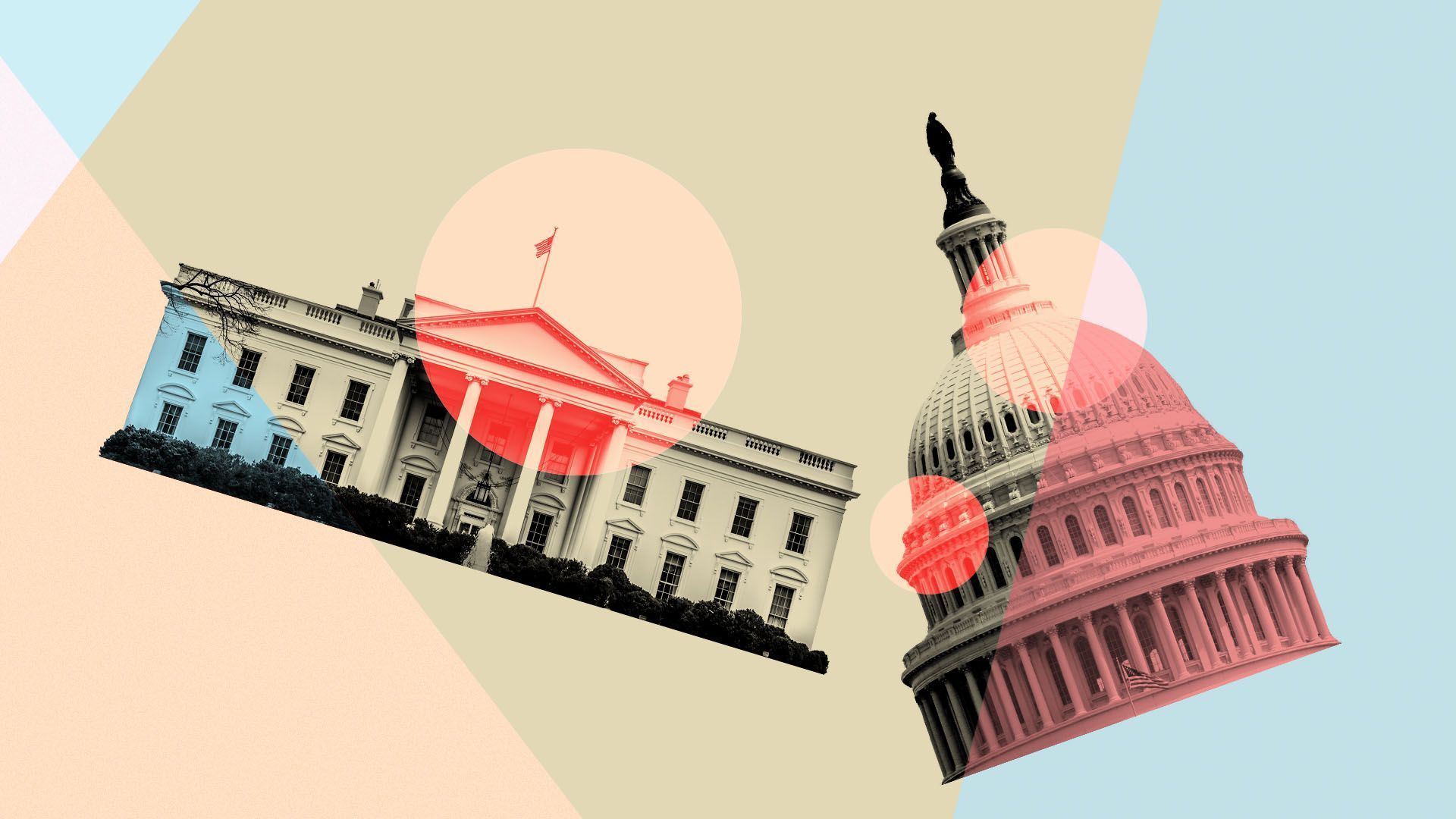 President Biden will veto a GOP-led resolution overturning a local D.C. police reform law if Congress passes it, the White House said Thursday.
Why it matters: It's a messaging and strategy shift that comes as House Democrats have been demanding greater clarity about Biden's intentions before they vote on measures that have a real chance of reaching his desk.
Driving the news: A White House official confirmed to Axios that Biden "will veto" the resolution blocking a D.C. law that includes a chokehold ban and a restriction on police unions' involvement in the disciplinary process.
White House press secretary Karine Jean-Pierre said later Thursday during a news briefing that Biden "does not support every provision" in the D.C. law, but "he will not support congressional Republicans' efforts to overturn commonsense police reform."
"Congress should respect D.C.'s rights to pass measures that improve public safety and public trust," she added.
The backdrop: House Minority Leader Hakeem Jeffries (D-N.Y.) said at a press conference on Thursday: "It's my hope and expectation that the White House will be crystal clear well in advance of that legislation hitting the floor as to their perspective."
Still, Jeffries noted that the White House never explicitly threatened to veto the D.C. crime and COVID resolutions before the House voted, stating, "The White House has kept its word."
The White House has also said they had been in touch with congressional leadership since January about the COVID emergency, suggesting it represents an improvement in communications.
The big picture: House Democrats, in interviews with Axios before the White House's announcement, said there was anger in their ranks over the D.C. crime and COVID votes and a desire for Biden to clearly telegraph his plans.
"They need to improve their communications a lot," said Rep. Mike Quigley (D-Ill.). "Every vote matters. There are those who feel like they're being taken for granted."
"I have some grumpy colleagues who feel like, once again ... they were blindsided, caught off guard," said Rep. Jared Huffman (D-Calif.).
"I think it would be good, because of what happened last time, for them to be clear early that they will veto this," said Progressive Caucus Chair Pramila Jayapal (D-Wash.).
Between the lines: Rep. David Cicilline (D-R.I.) said Biden's position "will weigh in the balance" for some undecided members, though Cicilline said he is opposed to overturning D.C. laws.
Rep. Alexandria Ocasio-Cortez (D-N.Y.) said the White House "tied themselves in a knot" by allowing the D.C. crime bill to be overturned because they "set a precedent ... [and] invit[ed] Republicans to needle them more."
She said it was a "mistake" for Biden to tell senators he would sign the crime resolution because "it could have easily [been] voted down, potentially, in the Senate."
Go deeper