Biden leaves House Dems fuming again over COVID emergency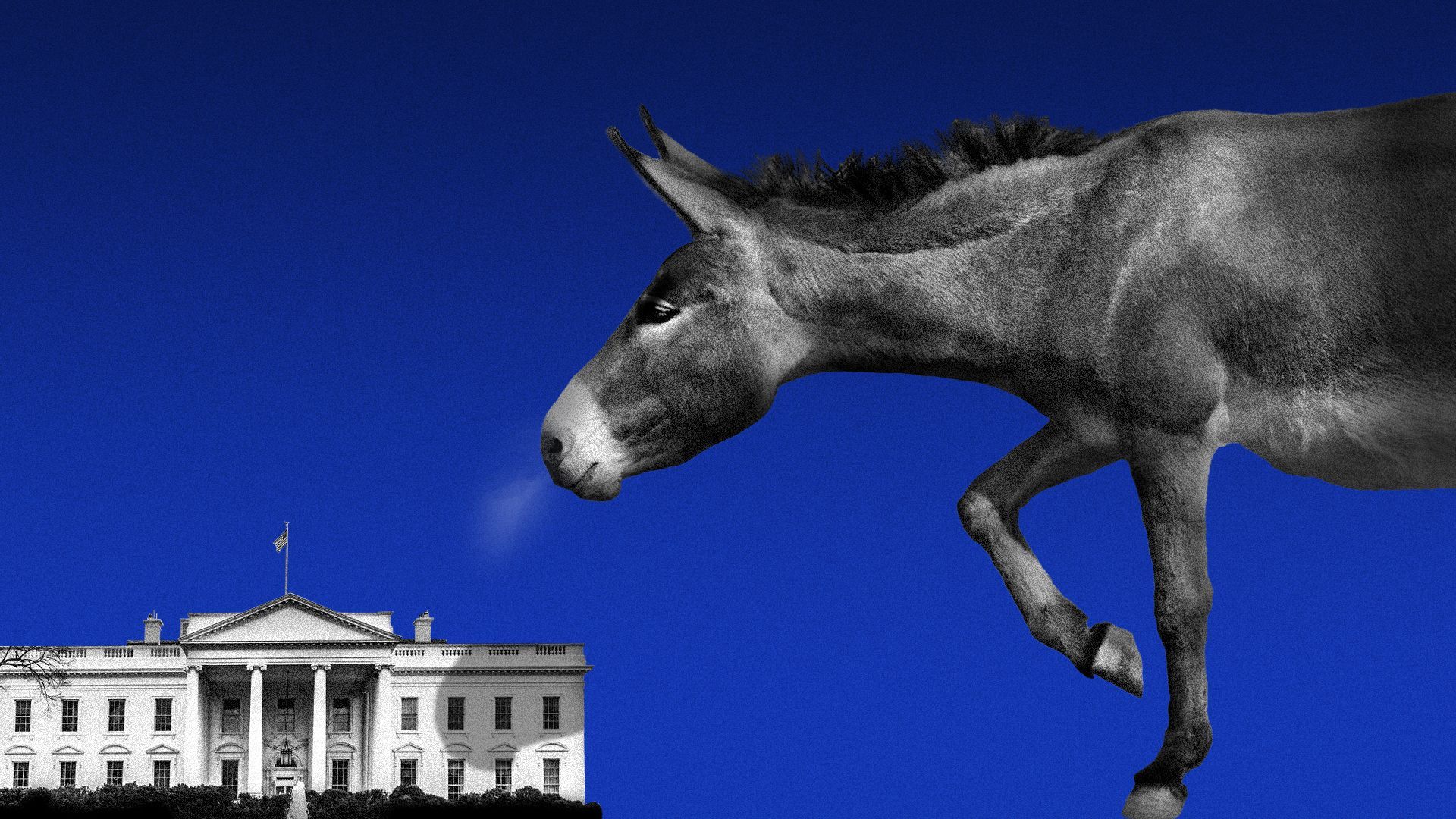 President Biden's plans to sign a resolution ending the COVID national emergency has some House Democrats once again simmering over the White House's communications.
Why it matters: The latest flare-up of tensions threatens to reopen wounds created earlier this month over D.C. crime and immigration.
"It's, like, kindergarten-level cooperation," Rep. Abigail Spanberger (D-Va.) told Axios.
Yes, but: The White House and some in Congress argue the administration has been doing a better job looping in House Democrats recently.
Rep. Dean Phillips (D-Minn.) said he "probably wouldn't have" changed his vote, telling Axios, "The issue wasn't the specific date, the issue was giving enough time to make this transition."
Driving the news: The Senate voted 68-23 on Wednesday to pass the GOP-led resolution, with dozens of Democrats backing the measure after being told Biden wouldn't veto it.
A White House official confirmed Biden's plans, telling Axios that while he still "strongly opposes" the resolution, "If this bill comes to his desk ... he will sign it."
The backdrop: The White House Office of Management and Budget said in an official statement of administration policy in January, shortly before the House voted on the resolution, that the administration planned to end the national emergency on May 11.
The statement argued the resolution is a "grave disservice to the American people" but didn't explicitly threaten a veto.
The House voted days later to pass the resolution, with 11 Democrats voting for it and 197 Democrats voting against it.
What they're saying: "It's an unacceptable lack of clarity, at best," Rep. Dan Kildee (D-Mich.), a member of Democratic leadership, told Axios.
"I never have any concern about being on the opposite side of the White House on a policy question," he said. "But the lack of clear information, the lack of clarity in messaging, it's not productive. It's very unhelpful."
The other side: White House and House Democratic aides say the White House's dialogue has improved since Biden announced plans to sign a resolution overturning a D.C. crime law after the House voted on it.
A leadership aide cited the White House's clear and timely telegraphing of their position on a GOP energy bill this week as an example of progress.
The White House official also argued the COVID vote is far more symbolic than the crime vote, noting that it would lift the less impactful of the two COVID emergencies just a few weeks earlier than planned.
The big picture: "How are you supposed to develop some sort of level of trust when ... they say one thing and do another?" said Spanberger, who felt burned on D.C. crime.
"I know my House colleagues would really appreciate getting a heads up from the White House," Rep. Angie Craig (D-Minn.), who backed both measures, told Axios, "I think it would be really helpful to have as clear information from the White House as possible."
Still, Spanberger said she thinks the White House is "endeavoring to be very clear" about Biden's stances.
The bottom line: One House Democrat cast it as a "pragmatic political decision" by Biden, arguing that if Biden vetoed the resolution, "It would be overridden."
Asked if it would have been more pragmatic to give a heads up about Biden's intentions, the House Democrat said "unequivocal[ly] yes," adding that there is "concern about a lack of communication and mutual strategy."
Go deeper