Biden says he will sign resolution blocking D.C. crime law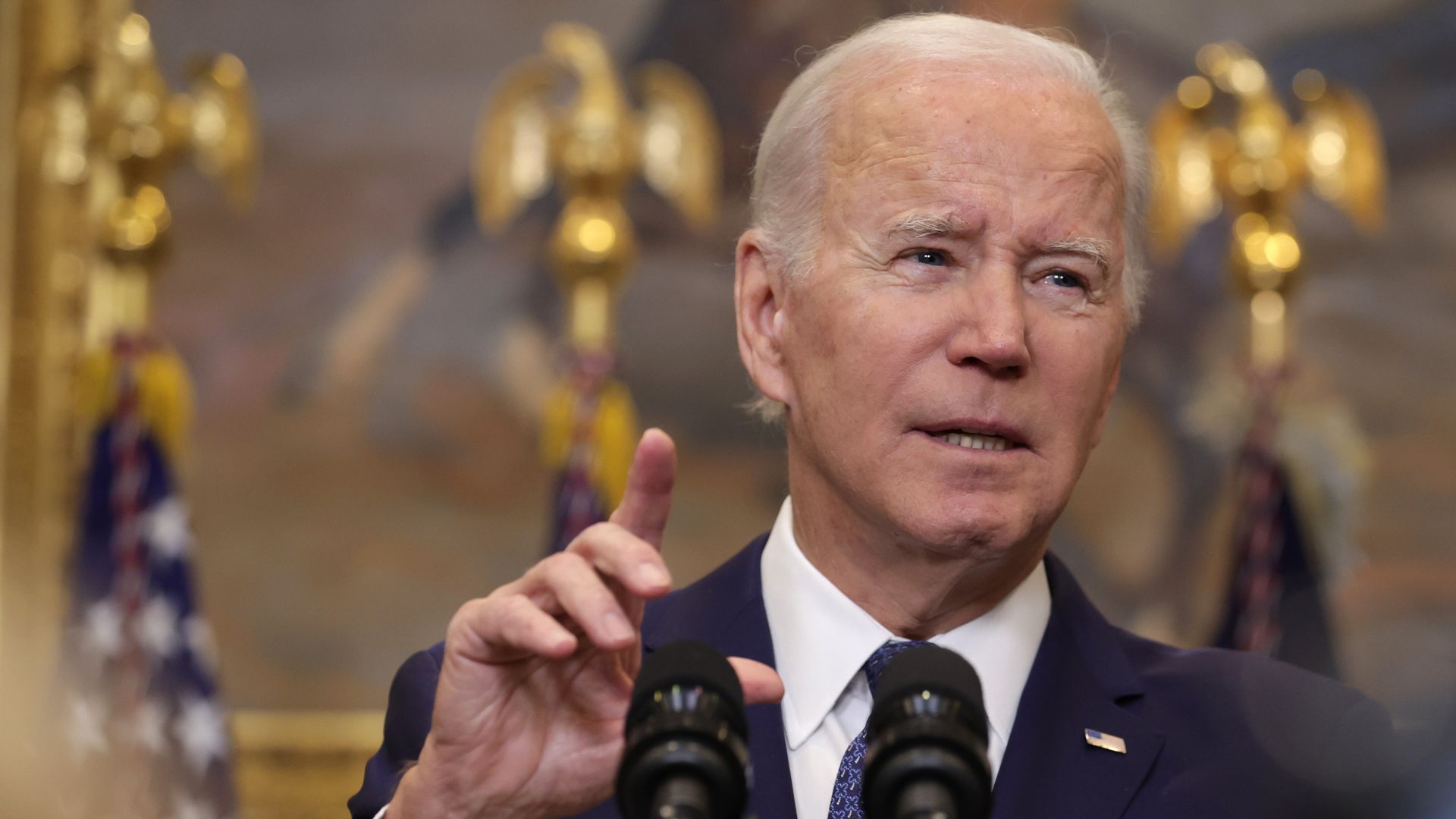 President Biden said Thursday he would sign a GOP-led resolution to block changes to Washington, D.C.'s local criminal code that reduce maximum penalties for some violent crimes.
Why it matters: Against the backdrop of rising gun violence in the nation's capital, Biden's remarks clear the way for Congress to overturn a D.C. law for the first time in over three decades, after expected bipartisan approval in the Senate.
What they're saying: "I support D.C. Statehood and home-rule – but I don't support some of the changes D.C. Council put forward over the Mayor's objections – such as lowering penalties for carjackings," Biden tweeted, hours after briefing Democratic Senators on his intentions. "If the Senate votes to overturn what D.C. Council did – I'll sign it."
State of play: The Senate could advance the measure as soon as next week, coming as some centrists try to distance themselves from the progressive left ahead of competitive re-election fights in red and purple states in 2024.
Sen. Joe Manchin (D-W.Va.) told Axios on Wednesday he plans to vote for the resolution, and Sen. Angus King (I-Maine) said he "likely" will as well, putting it on track to pass.
Sen. Bob Casey (D-Pa.) told reporters he will vote for it as well: "I don't support what the District did." Sen. Martin Heinrich also told Bloomberg he will support it and predicted most Democrats would.
The big picture: Congress has final authority over the capital city. Since reclaiming control of the House, Republicans are ushering in a new era of intervention into D.C., where local Democrats have long sought greater autonomy.
The refusal of Biden to break out the veto pen marks a low point in District self-governance.
It's also a departure from just last month, when his administration released statements of opposition to overturning the criminal code reform and another resolution that would block non-citizens from voting in local elections in D.C.
Between the lines: Republicans and moderate Democrats, including Manchin and Mayor Muriel Bowser, have criticized the criminal code reform for reducing some maximum penalties for violent crimes.
Supporters, meanwhile, point out that the sweeping overhaul took over a decade to craft and would modernize and update an archaic criminal code.
Bowser vetoed the D.C. Council's reform package and initially did not lobby against Congress intervening. Her spokesperson did not immediately return a request for comment.
More from Axios:
Go deeper