D.C. lacks plan to fight against Congress overturning its laws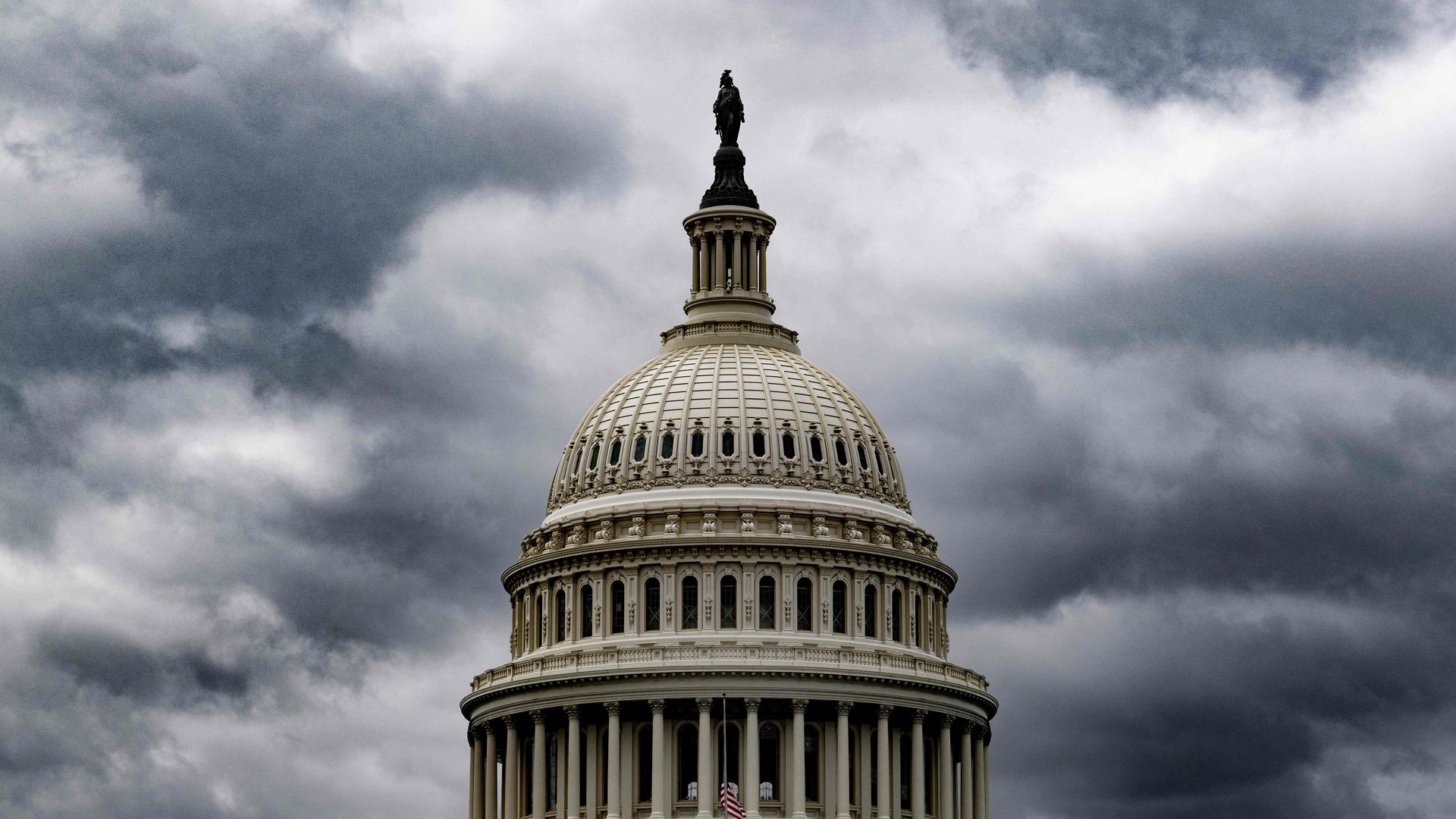 Divided internally, D.C. Democrats — from the mayor to activists to the business community — have no grand strategy to fight back against this new era of congressional meddling.
Why it matters: Last week's bipartisan House vote to overturn two D.C. laws was the first failed test for local unity.
Catch up quick: As I reported, Mayor Muriel Bowser's office declined to lobby against the overturn of the criminal code due to her political opposition to the bill, and currently has no plans to do so in the Senate.
An astonishing number of House Democrats voted to overturn the criminal code reform and a bill allowing noncitizens to vote in local elections, leading many to believe it will pass the narrowly Democratic-controlled Senate when it comes for a vote, likely in early March. Overturning the bill only requires a simple majority.
By my count, 25 Democrats who had signed onto last year's statehood bill voted to overturn a local law, the noncitizen voting one.
So much for believing in D.C. self-governance.
The intrigue: Where's the chest-thumping, thundering herd of outrage? There is none. Through my conversations with local activists and D.C. bigwigs, it's clear many District leaders have abdicated a principled defense for home rule when it comes to laws they disagree with.
Michael D. Brown, an unpaid "shadow senator" whose principal role is to advocate for statehood, blames the D.C. Council's leftward tilt for inviting Congress to intervene.
"Why would you send a bill up to a conservative Republican House of Representatives that says you're going to let a noncitizen vote?" he tells me. "The City Council in the District of Columbia acts like a petulant child."
The other side: That leaves activists including Patrice Sulton, who advocated for the criminal code revisions Congress is now on the verge of overturning, resigned to sending one pagers to the Senate in the absence of a resourced lobbying effort.
"There is no ringleader," Sulton says.
The big picture: Despite being home to K Street, D.C. has long lacked a deep-pocketed and effective lobbying campaign for local autonomy. That matters even more now that Republicans are raring to intervene in the District's governance more than during the Trump years.
There's also no regular schmoozing with Capitol Hill from the mayor's office, not even enough to keep dozens of Democrats from bailing on the District when it came to last week's votes.
At least "in past congressional meddling, elected leaders from D.C. set a good example for being unified," Josh Burch, a longtime volunteer statehood organizer, tells Axios. "The reaction this time around is different and disappointing."
Zoom in: Anthony Williams, the former mayor who leads the business-heavy Federal City Council, said in a statement that he is against the congressional intervention. But the group, like others, isn't pouring any resources into Hill advocacy.
"We defer to our great elected leaders," says Kevin Clinton, a top FCC aide.
💬 Town Talker is a weekly column on local politics and power. Drop me a line about the talk of the town: [email protected]
More Washington D.C. stories
No stories could be found
Get a free daily digest of the most important news in your backyard with Axios Washington D.C..