Senate passes resolution to end COVID emergency early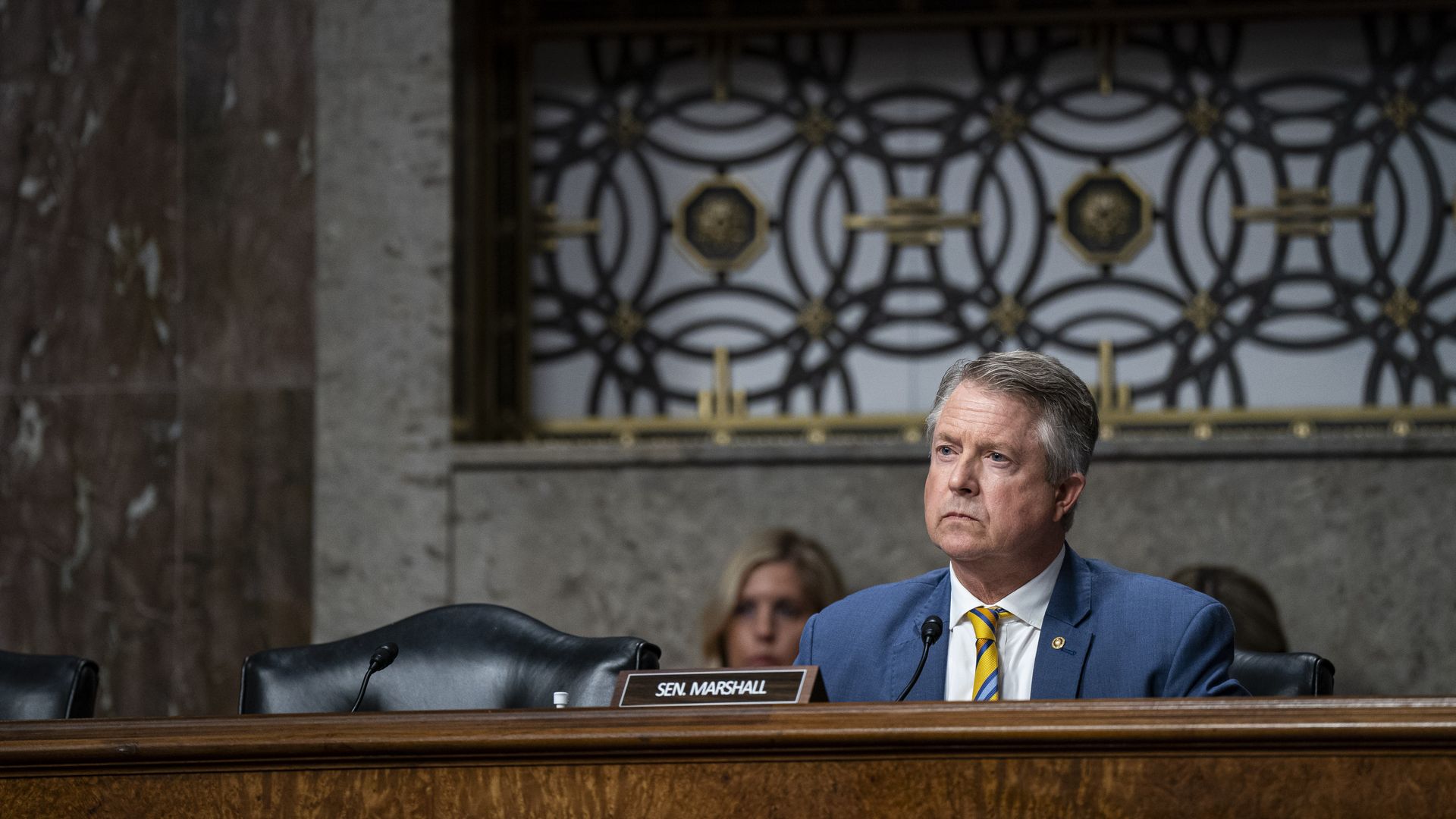 The Senate on Wednesday voted 68-23 to pass a GOP-led resolution ending the COVID national emergency — and Senate Majority Leader Chuck Schumer (D-N.Y.) is indicating to colleagues that President Biden is expected to sign it into law.
Why it matters: The White House had planned to end the national emergency on May 11, and had warned that an earlier end could create "wide-ranging chaos" in the health care system.
Biden signing the resolution would give the U.S. government one less month to roll back extended deadlines for filing claims for COBRA health plans and flexible spending accounts.
It also would put an early end to relaxed requirements for Medicare and Medicaid programs.
Driving the news: Schumer has told colleagues that Biden doesn't plan to veto the resolution, according to a Senate Democratic source.
A White House spokesperson did not respond to a request for comment.
Flashback: The White House Office of Management and Budget warned in January that "an abrupt end" to the emergency declaration would cause "wide-ranging chaos and uncertainty throughout the health-care system."
The resolution passed the House that week with support from all Republicans and 11 Democrats, while 197 Democrats voted against it.
The state of play: Several Democrats, including Sens. Joe Manchin (D-W.Va.) and John Hickenlooper (D-Colo.), had previously told Axios they planned to vote for the resolution.
Sen. Jacky Rosen (D-Nev.) told Axios on Wednesday she was a yes as well: "We're going to be voting to end the COVID emergency."
Padding the vote count: Three Democrats and just one Republican are likely to be absent.
What they're saying: Sen. Roger Marshall (R-Kan.), who introduced the resolution, told Axios he thinks it's "very politically smart" of Biden not to veto the resolution.
"It sounds like he's running for re-election," Marshall quipped.
The National Republican Congressional Committee said in a press release: "Biden refuses to back House Dems' extremism AGAIN."
The other side: Sen. Tim Kaine (D-Va.), who voted for the resolution last fall because the White House hadn't outlined how it planned to wind down the emergency, said he plans to vote against it on Wednesday.
"They have given us a plan," Kaine said. "When you say to the world and everybody, 'Okay this is going to end May 11, and here's why,' then people are taking reasonable steps to do what they can before May 11."
Kaine added that there is "not so much difference between now and May 11 that I think we need to shortcut that. In fact, it's going to help people. They got some advanced notice and they've been planning around May 11 as the date."
Go deeper