Biden's D.C. crime stunner strains relations with House Dems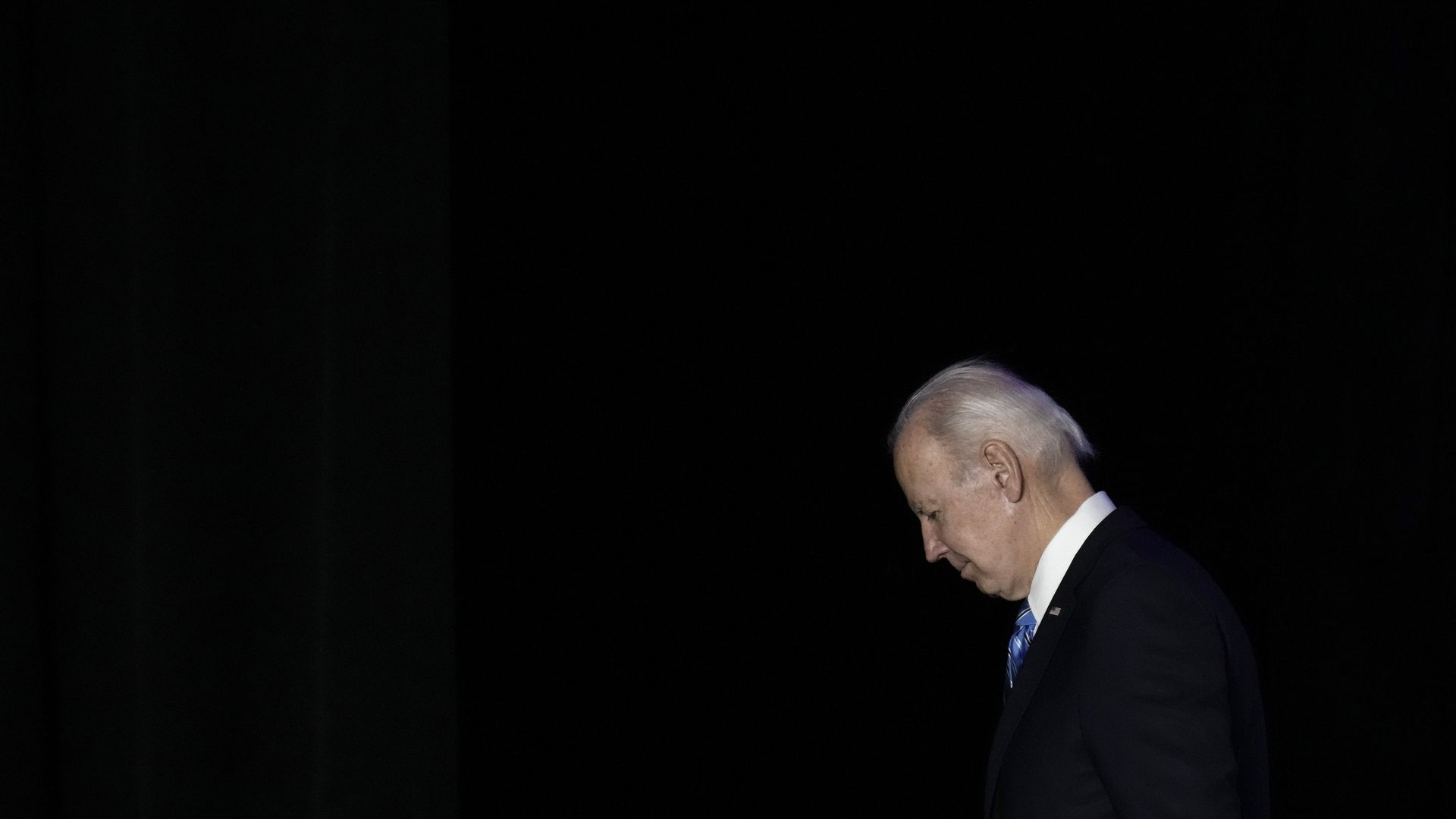 President Biden's shock announcement on Thursday that he won't veto a GOP-led resolution blocking changes to D.C.'s criminal code has left House Democrats in a state of shock, anger and distrust.
Why it matters: The hostility threatens to damage the White House's relationship with House Democrats ahead of 2024, as Republicans force them to take votes on wedge issues that could come back to haunt the party on the campaign trail.
State of play: The vast majority of House Democrats voted against the D.C. crime resolution last month, when their only guidance from the White House was a statement of administration policy opposing it — though it did not explicitly threaten a veto.
The D.C. crime law that the resolution overturns would reduce maximum penalties for some violent crimes. A vote against the resolution leaves lawmakers open to accusations of being soft on crime — even as it contravenes Democrats' support for D.C.'s autonomy and self-governance.
Now Senate Democrats, many facing tough 2024 races, will have the luxury of Biden's assurance about his intentions when they vote, likely next week.
What we're hearing: "People are rip roarin' pissed," said one House Democrat, summing up the mood of the caucus. "He [Biden] is going to have a much harder time asking people to take tough votes after this."
Progressives — and many Black Democrats — are upset that Biden is defying the party's position on D.C. home rule and criminal justice reform. But more broadly, members feel spurned that the White House wasn't more communicative.
"I have not heard from anybody. I mean, I was with them down at the retreat and nobody talked about it," the House Democrat said, despite the White House's claims to the contrary. "Who's making the calls over there?"
A senior Democratic aide told Axios: "I think everyone is in the camp of, 'If you were going to do this, why not say before the vote to give us cover?'" Some members likely would have voted differently in that scenario, the aide added.
"Highly frustrated, this was a complete unforced error," said a Democratic chief of staff. "Hopefully, they learn from it and it doesn't happen again."
What they're saying: "The administration has a very close relationship with House Democrats," White House press secretary Karine Jean Pierre said at a press briefing on Thursday. "The president has worked very well with the members … and our teams are constantly in communication with them."
By the numbers: 31 House Democrats, mostly moderates and members who are expected to face competitive re-election battles in 2024, voted for the resolution, while 173 voted against it.
What we're watching: More than a dozen House Democrats in highly competitive districts who voted against the resolution now find themselves in the GOP's crosshairs.
The National Republican Congressional Committee put out press releases attacking 14 members, including Reps. Mary Peltola (D-Alaska), Abigail Spanberger (D-Va.) and Matt Cartwright (D-Pa.).
NRCC spokesperson Jack Pandol told Axios to expect the issue to come up in ads on the 2024 campaign trail.
The other side: Swing district Rep. Hillary Scholten (D-Mich.), who voted against the resolution, told Axios she views it as a hyper-local issue that won't have much political impact back home: "What the D.C. government does with their public safety ... has nothing to do with the people of West Michigan."
A supporter of D.C. home rule and statehood, Scholten says advanced notice from Biden wouldn't have changed her vote.
Still, she added: "You always want to know where the president stands, and changes like this don't necessarily leave you in the best possible position."
Go deeper