Black Democrats see risks in Biden's move on crime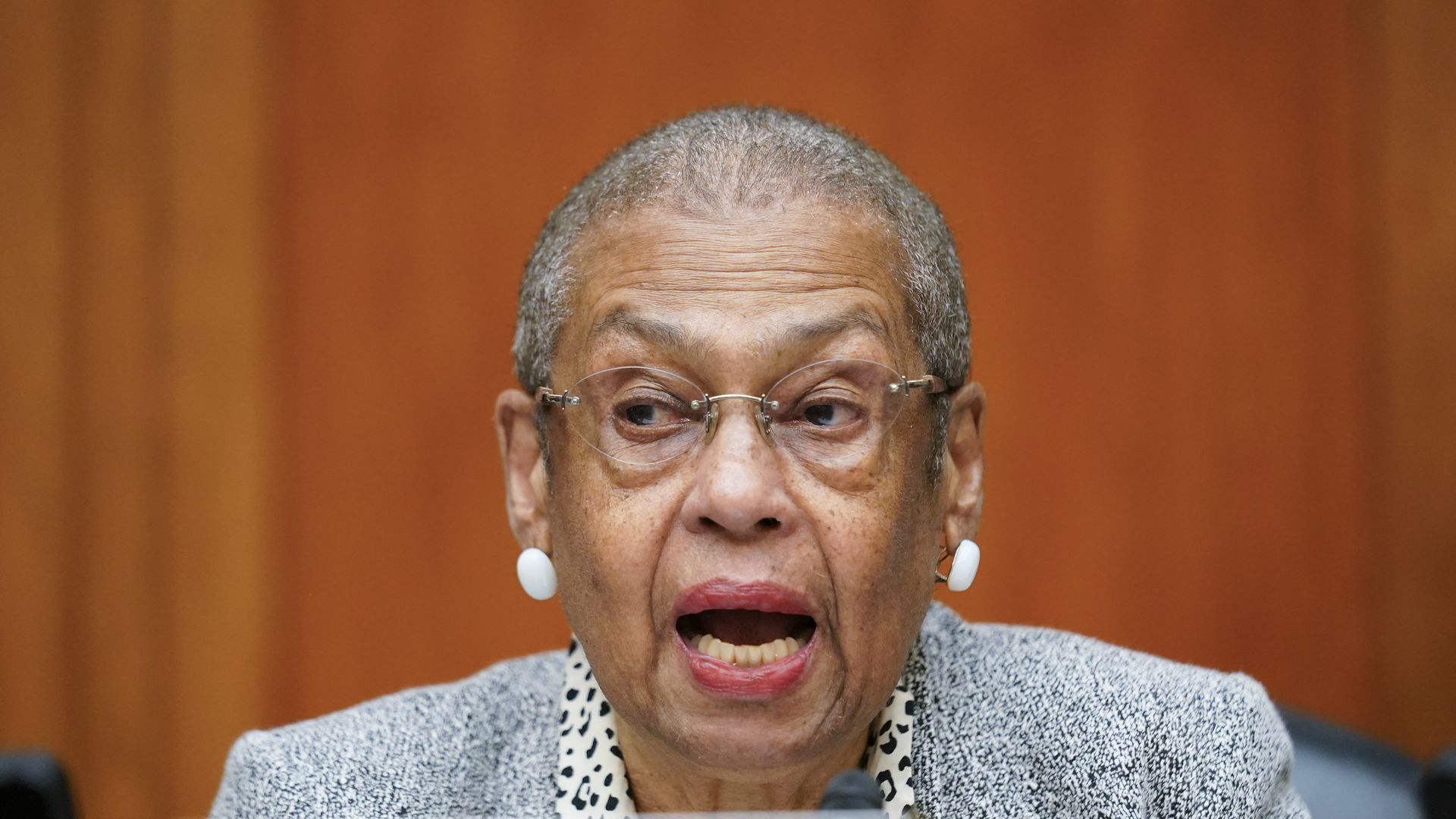 Black Democratic leaders in Congress are concerned that President Biden's desire to look strong on crime could undermine efforts to make the criminal justice system fairer to people of color.
Why it matters: Biden's decision not to veto a Republican-backed resolution blocking changes to D.C.'s criminal code surprised leading Black Democrats, who cited two concerns:
It could overturn a criminal reform plan by the D.C. Council, which overrode Mayor Muriel Bowser's veto to approve softer penalties for some violent crimes. Democratic presidents and members of Congress typically have emphasized support for allowing D.C. to govern itself.
It raised concerns in the Congressional Black Caucus (CBC) that proposals for housing, education and mental health assistance in high-crime communities will be overrun by more "lock 'em up" policies like those that defined criminal justice in the 1990s. Many Black Democrats argue that such policies disproportionately affected people of color.
Another concern to some in the caucus: They didn't get a heads-up on the move by Biden, a fellow Democrat.
"That's news to me," Democrat Eleanor Holmes Norton, D.C.'s non-voting delegate, said Thursday when Axios told her of Biden's move. "I am very disappointed."
Biden announced his decision with a tweet: "I support D.C. Statehood and home-rule — but I don't support some of the changes D.C. Council put forward over the Mayor's objections — such as lowering penalties for carjackings."
Driving the news: House Republicans are championing a tough approach to rising crime to try to paint Democrats as weak on the issue in the run-up to the 2024 elections.
The GOP-led House's rejection of the D.C. law drew support from several Democrats. It symbolized Republicans' efforts to make Democrats — particularly those from politically divided districts who could be vulnerable in 2024 — vote against issues their party typically supports.
GOP Conference Chair Rep. Elise Stefanik (R-N.Y.) told Axios: "For the past two years, far left Democrats' 'defund the police' movement and soft-on-crime policies have created a violent crime crisis in America, and nowhere is that crisis more evident than our nation's capital."
Nearly all members of the Congressional Black Caucus voted against the GOP resolution, citing data indicating that harsh penalties do not significantly reduce violent crime.
Rep. Don Davis (D-N.C.), a member of the centrist New Democrat Coalition, was the only CBC member who backed the GOP resolution.
A look back: During the 2020 presidential campaign, some progressives criticized Biden for his role as a U.S. senator in helping to write the 1994 Crime Bill that encouraged harsher sentences and prison-building.
Back then, most of the Congressional Black Caucus supported the bill, a reflection of how crack cocaine was ravaging many communities.
What's next: The CBC on Thursday asked Attorney General Merrick Garland for an update on an executive order Biden issued in May 2022 aimed at reforming policing.
CBC Chair Rep. Steven Horsford (D-Nev.) wrote: "While the CBC commends the Biden administration's executive order, which represents the most substantial federal action on police reform since George Floyd's murder in 2020, we are concerned about the status of the order's implementation."
The caucus wants to know the progress of a law enforcement accountability database and grants aimed at making policing safer.
CBC leaders met with Biden recently to discuss a strategy to address police violence, a major concern among Black voters who backed Biden in 2020.
What we're watching: The GOP resolution rejecting the D.C. law now moves to the Senate, which Democrats control.
Horsford told Axios: "We need to make sure the Senate understands the full effect of taking away representation from the residents of D.C."
Go deeper