GOP Reps. mull legislation to protect presidents from "politically motivated" probes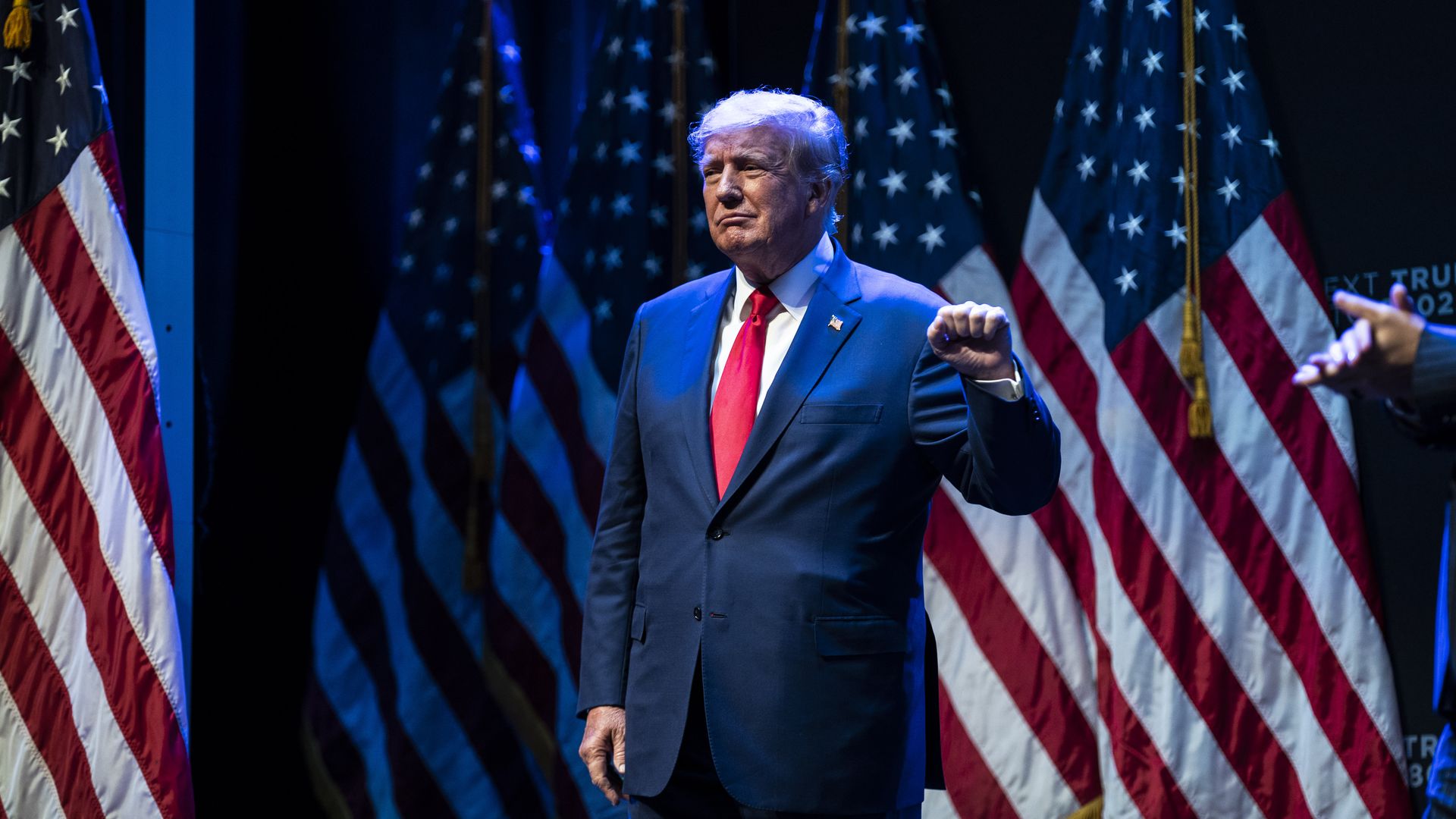 Top House Republicans said in a letter Saturday that they're considering legislation to "protect" current and former presidents from "politically motivated prosecutions" in response to Manhattan District Attorney Alvin Bragg's investigation into former President Trump.
Why it matters: The letter is the latest volley in their back-and-forth with Bragg, who has refused to comply with their request for records related to his probe. Republicans have attempted to paint Bragg's actions — which could result in a historic indictment of Trump — as an abuse of prosecutorial authority.
Bragg's office has in turn claimed that their inquiry is improper and without standing.
Driving the news: In a letter to Bragg, Judiciary Committee Chair Jim Jordan (R-Ohio), Oversight Chair James Comer (R-Ky.) and House Administration Chair Bryan Steil (R-Wis.) respond point by point to Bragg's last correspondence and double down on their case for congressional oversight.
"[B]ecause the federal government has a compelling interest in protecting the physical safety of former or current Presidents, any decision to prosecute ... raises difficult questions concerning how to vindicate that interest in the context of a state or local criminal justice system," the letter states.
"For these reasons and others, we believe that we now must consider whether Congress should take legislative action to protect former and/or current Presidents from politically motivated prosecutions by state and local officials, and if so, how those protections should be structured."
"[D]ue to your own actions, you are now in possession of information critical to this inquiry," the letter reads.
Meanwhile, House Oversight Democrats said that the three lawmakers "believe former President Trump is above the law," according to a spokesperson.
"This outrageous position is further evidence of former President Trump and MAGA extremists' hold on Congressional Republicans."
Worth noting: If Bragg rejects the records request again, it will force the three lawmakers to decide whether to venture into the uncharted territory of subpoenaing a local prosecutor.
The lawmakers have given Bragg until March 31 to comply.
Go deeper... Timeline: The probe into Trump's alleged hush money payment to Stormy Daniels
Editor's note: This story has been updated to include a statement from a House Oversight Democrats spokesperson.
Go deeper