GOP hardliners eye budgets as next front in "weaponization" fight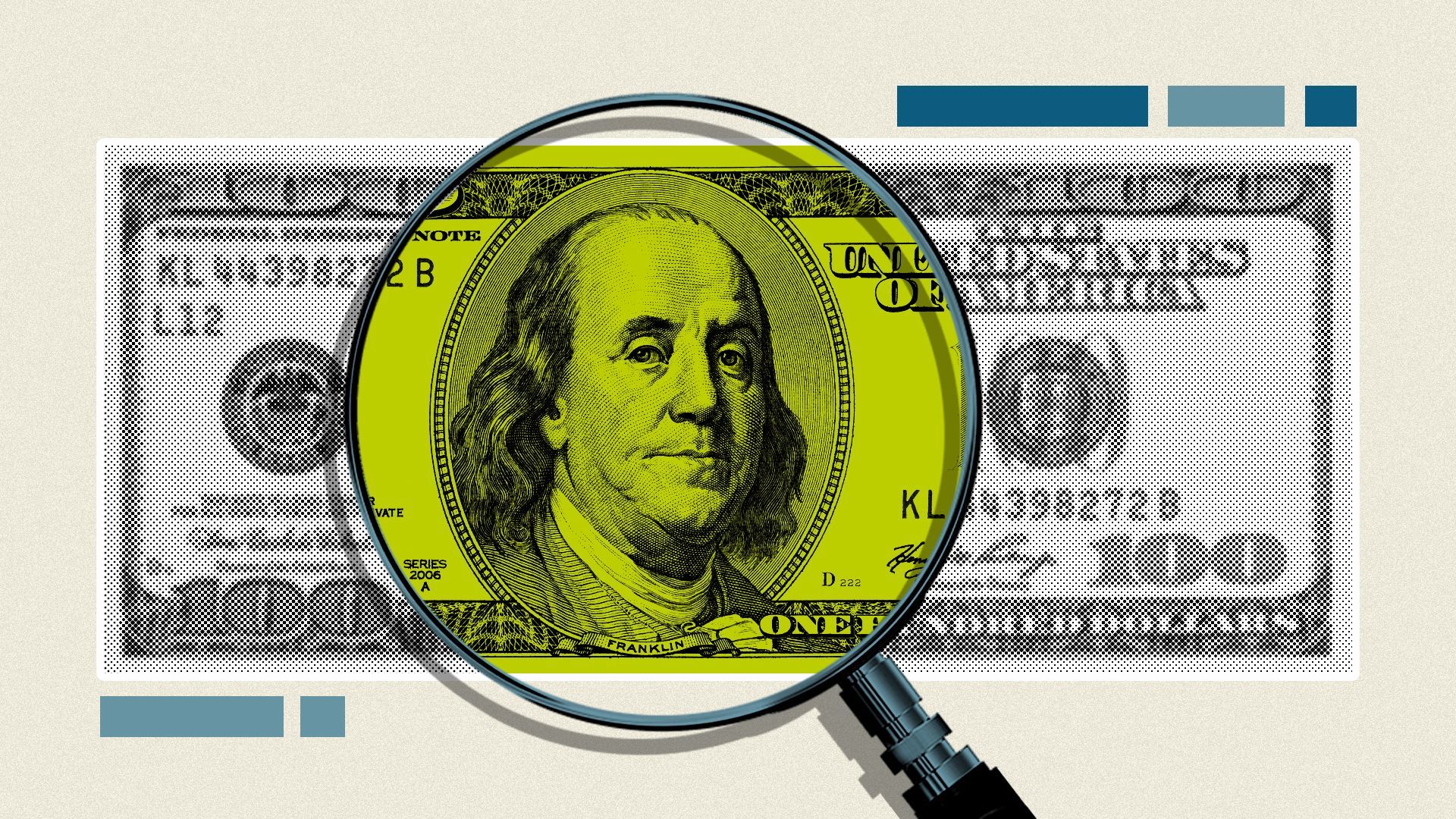 Top House conservatives are targeting the budgets of federal law enforcement agencies as part of their scrutiny of the "weaponization" of the federal government.
Why it matters: Hearings, document dumps and deposition transcripts make for good media fodder, but Congress' real power over the other branches of government is its control of the federal purse strings.
"The focus of what we do in terms of immediate cuts should be reducing the weaponization of government," Rep. Dan Bishop (R-N.C.) told Axios.
State of play: Conservatives gained new representation on the Appropriations Committee as part of a deal with House Speaker Kevin McCarthy (R-Calif.).
Rep. Andrew Clyde (R-Ga.) now sits on the Appropriations subcommittee overseeing the Justice Department's budget, joining fellow House Freedom Caucus member Rep. Ben Cline (R-Va.).
Rep. Michael Cloud (R-Texas) now sits on the panel that determines the Department of Homeland Security budget, where the GOP will have to balance its distaste for Secretary Alejandro Mayorkas with its desire to fund border security.
What they're saying: Clyde told Axios he would be "surprised" if the findings of a Judiciary panel investigating the alleged weaponization of the federal government don't come up in the budget process.
"I think a lot of the oversight work we're doing sets up appropriations fights," said Rep. Matt Gaetz (R-Fla.), a member of House Judiciary's weaponization subcommittee.
"We're definitely looking at the appropriations process," said Rep. Jim Jordan (R-Ohio), chair of the Judiciary Committee and weaponization subcommittee.
"We'll be looking at policy riders, we'll be looking at defunding bad actions," Cloud told Axios.
The FBI and ATF were top targets listed by Cline, while Bishop cited the Cybersecurity and Infrastructure Security Agency as "way overfunded."
Yes, but: It's not yet clear whether top appropriators will buy into the push from the right.
Appropriations Chair Kay Granger (R-Texas) told Axios that using the appropriations process as a means of holding accountable agencies being investigated "is not the goal. We're not doing it for that reason."
Rep. Hal Rogers (R-Ky.), chair of the subcommittee overseeing appropriations for DOJ, said he "[doesn't] know yet," if the budget process will involve targeting agencies under scrutiny by the weaponization subcommittee, but he and Clyde have "had a conversation" about it.
The big picture: Jordan's targets include the federal government's responses to school board threats, the Hunter Biden laptop story and Elon Musk's Twitter takeover, as well as efforts by CISA to battle disinformation, which some Republicans view as censorship.
What to watch: Appropriations hearings could play host to some of the most consequential testimony from high-ranking agency officials as they lobby for their department's budget requests.
"I've seen the attorney general more often in Appropriations than I ever have in [the] Judiciary [Committee]," said Cline, a member of both panels. "When you are talking about an agency's budget, the agency head is usually quick to come up to Capitol Hill to answer questions."
The bottom line: "It's money. It's the only leverage point," Clyde said.
Go deeper