McCarthy outlines some concessions made to conservatives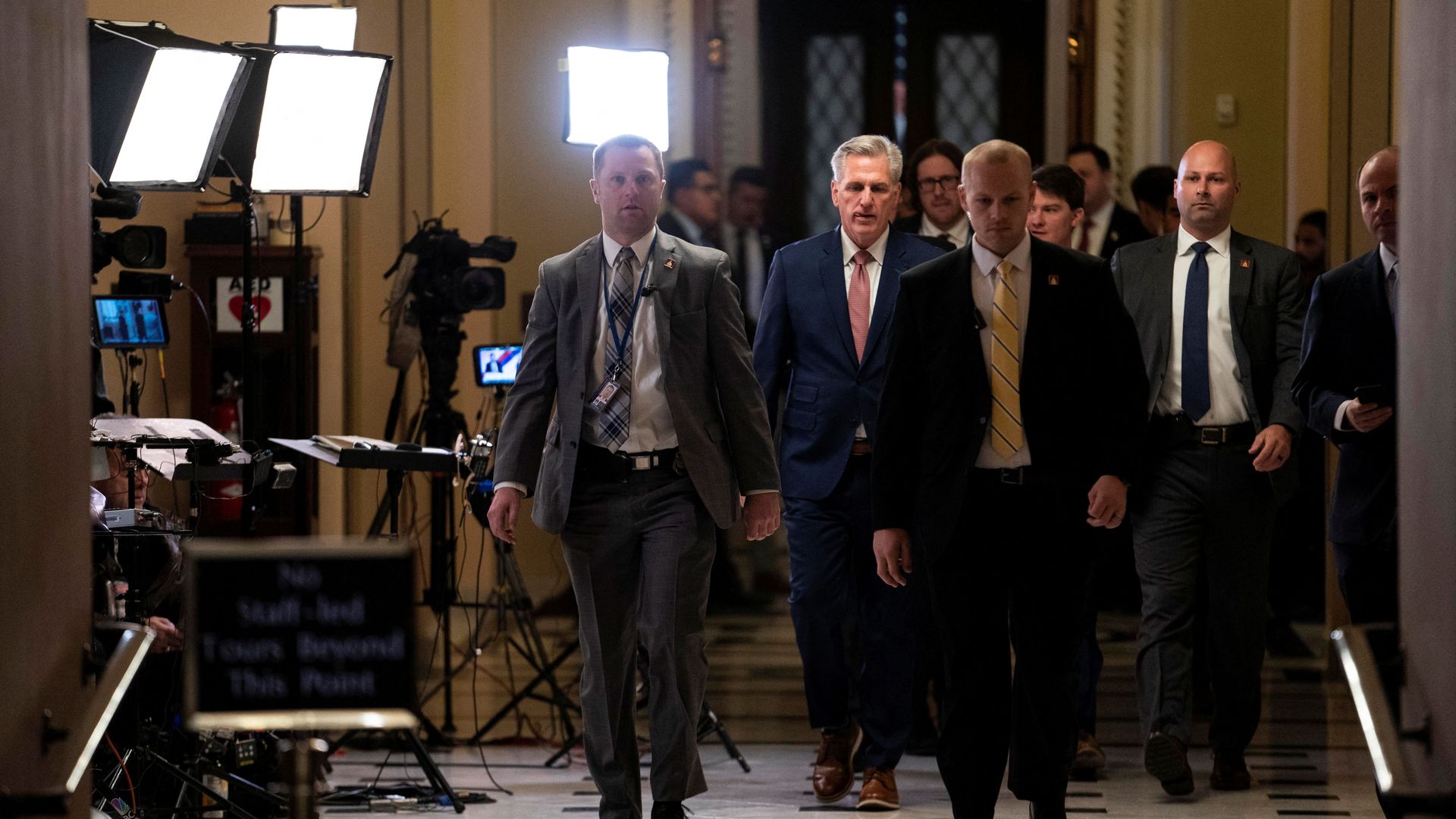 At a conference meeting Tuesday, House Republican leadership presented some — but not all — of the private concessions made to Freedom Caucus members in exchange for their support of Speaker Kevin McCarthy, multiple members told Axios.
Driving the news: Many Republicans had been in the dark over the details, outlined in a document that only some of them have seen and others refuse to talk about.
Rep. Nancy Mace (R-S.C.) said before the conference meeting she planned on "raising hell" about "whatever potential backroom deals may have been done."
Afterward, Mace said McCarthy outlined certain policies but left out "other side deals for chairmanships and committee assignments. ... We won't know until the steering process is actually over," she said.
NRCC chair Rep. Richard Hudson (R-N.C.), who said he's seen the document, said it does not contain promised chairmanships for specific members.
The existence of a "secret three-page addendum" containing "the most controversial concessions" that McCarthy made was first reported by Punchbowl News.
One of those concessions is seats set aside for conservatives on the Rules Committee and Appropriations Committee.
The intrigue: Some members involved in the negotiations have also suggested there is no official document. "We had a verbal handshake agreement with Speaker McCarthy," said Rep. Dan Bishop (R-N.C.).
Rep. Kevin Hern (R-Okla.), chair of the powerful conservative Republican Study Committee, said he hasn't seen the document, but "I am told that it exists, but we're free to come look at it … I guess in [McCarthy's] office."
Go deeper