Biden commemorates "Bloody Sunday" in Selma by pushing voting rights reform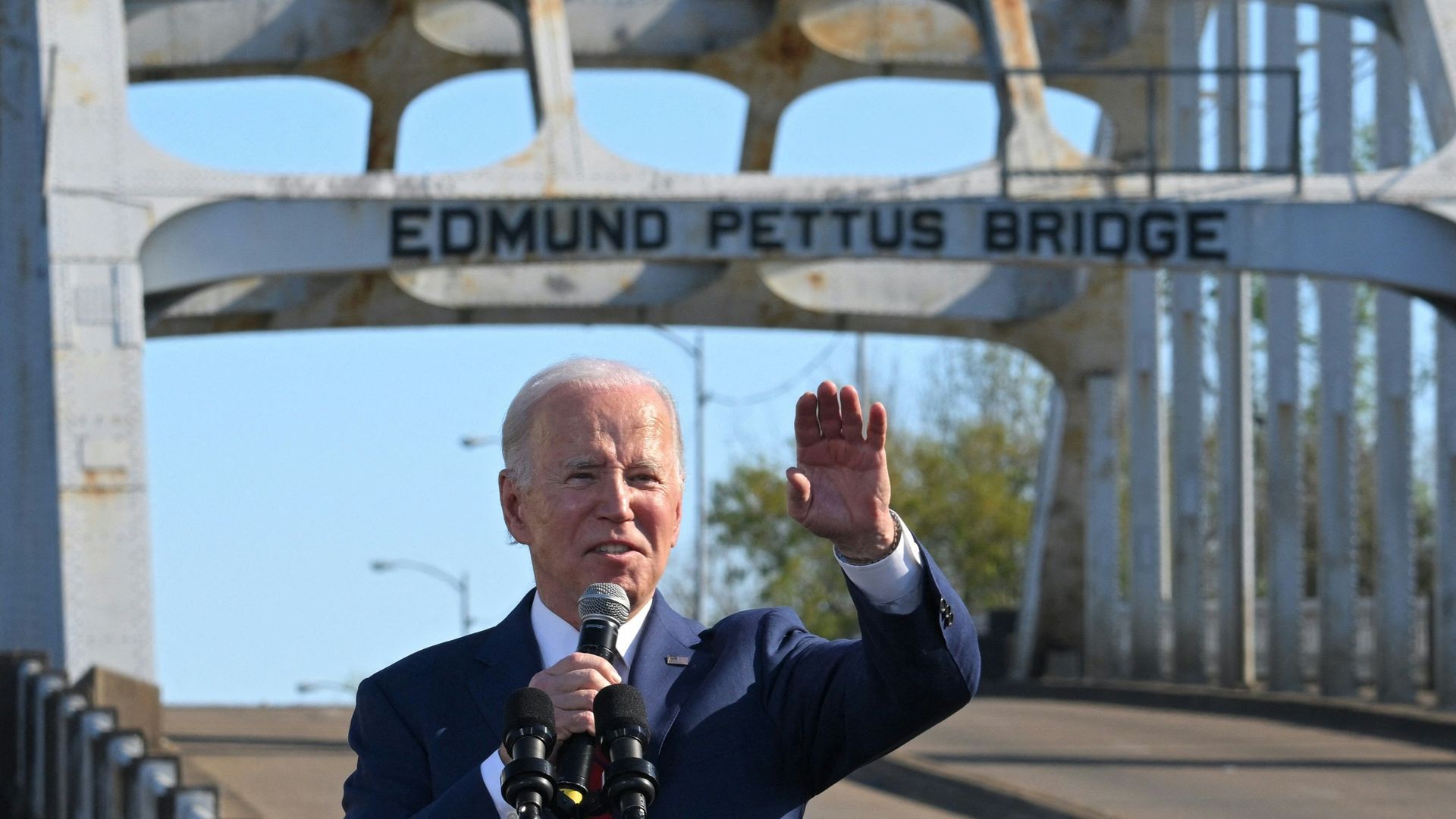 President Biden made a fresh appeal for voting rights reform as he commemorated the 58th anniversary of "Bloody Sunday" in Selma, Alabama.
Driving the news: A critical day in the Civil Rights movement, "Bloody Sunday" in 1965 saw a peaceful demonstration demanding, in part, for an expansion of voting rights end with police beating demonstrators.
The Edmund Pettus Bridge was the site of an attack by law enforcement and other spectators on roughly 600 Civil Rights demonstrators, including future Georgia Rep. John Lewis, who planned to march the 54 miles from Selma to Alabama's capital city of Montgomery.
As the group approached the bridge, they were met by state troopers who attacked with whips, billy clubs and tear gas. Footage of the beatings were broadcast on television and photos published in newspapers, prompting national outrage and protests across the U.S.
The event, and resulting protests, helped spur the passage of the Voting Rights Act of 1965, which prohibits discrimination in voting.
State of play: Biden said in his speech that Congress must pass the John R. Lewis Voting Rights Advancement Act and the Freedom to Vote Act to ensure access to the ballot box.
"I made it clear I will not let a filibuster obstruct the sacred right to vote," Biden said in his speech.
"Selma is a reckoning. The right to vote and to have your vote counted is the threshold of democracy and liberty."
Following his remarks, Biden took part in the annual walk over the Edmund Pettus Bridge.
Catch up quick: Biden's remarks were expected to highlight how the continued fight for voting rights is "integral to delivering economic justice and civil rights for Black Americans," White House press secretary Karine Jean-Pierre said at a press briefing Friday.
Parts of the Voting Rights Act have been eroded in recent years.
Biden vowed to make voting rights a priority for his administration, but key saw key pieces of voting rights legislation stall in Congress.
Vice President Kamala Harris, who visited Selma during last year's anniversary, said in a statement Sunday that "in recent years, America has seen a new assault on the freedom to vote."
"Extremists have worked to dismantle the voting protections that generations of civil rights leaders and advocates fought tirelessly to win. They have purged voters from the rolls. They have closed polling places. They have made it a crime to give water to people standing in line," Harris said.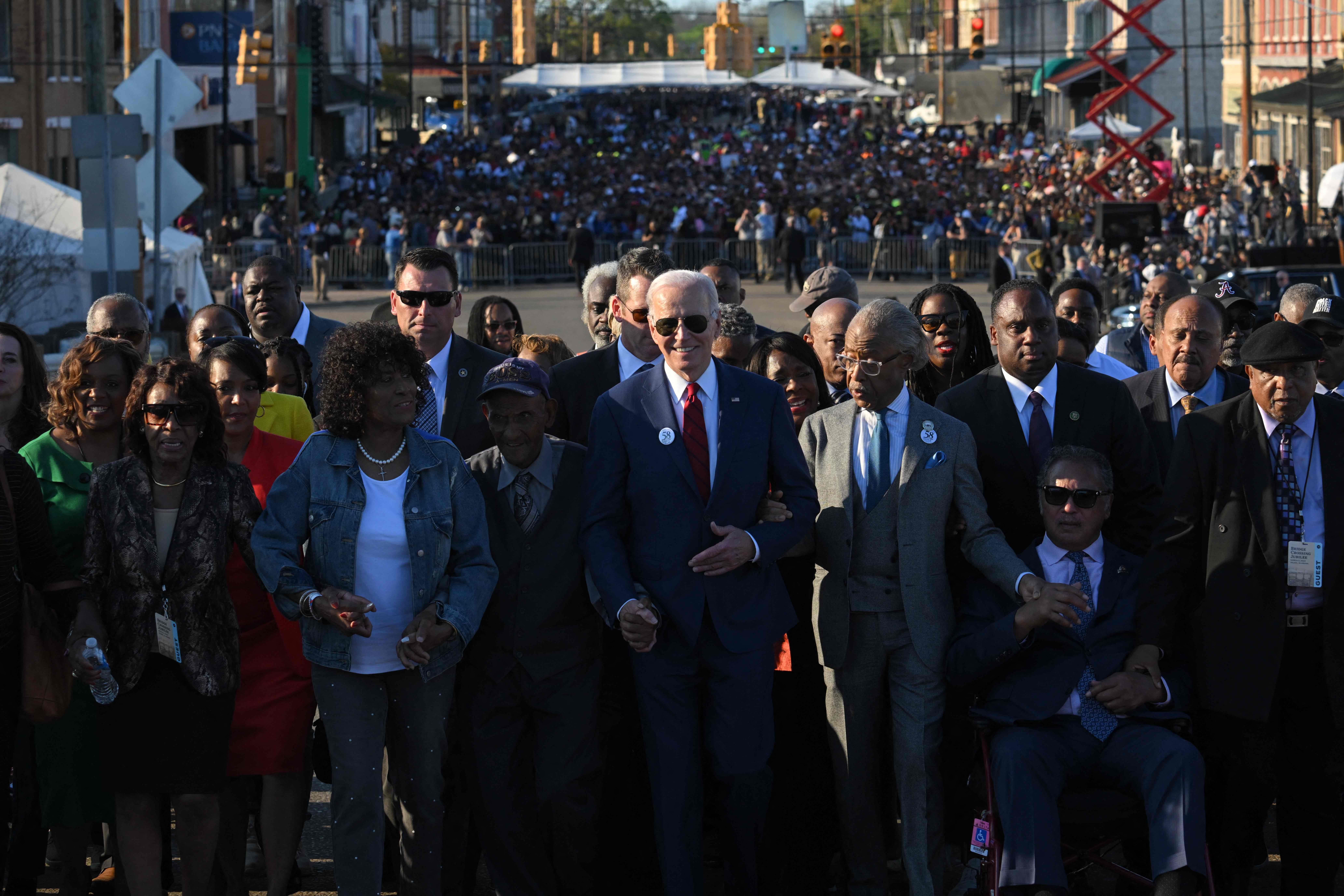 Go deeper