Democrats unveil voting rights compromise bill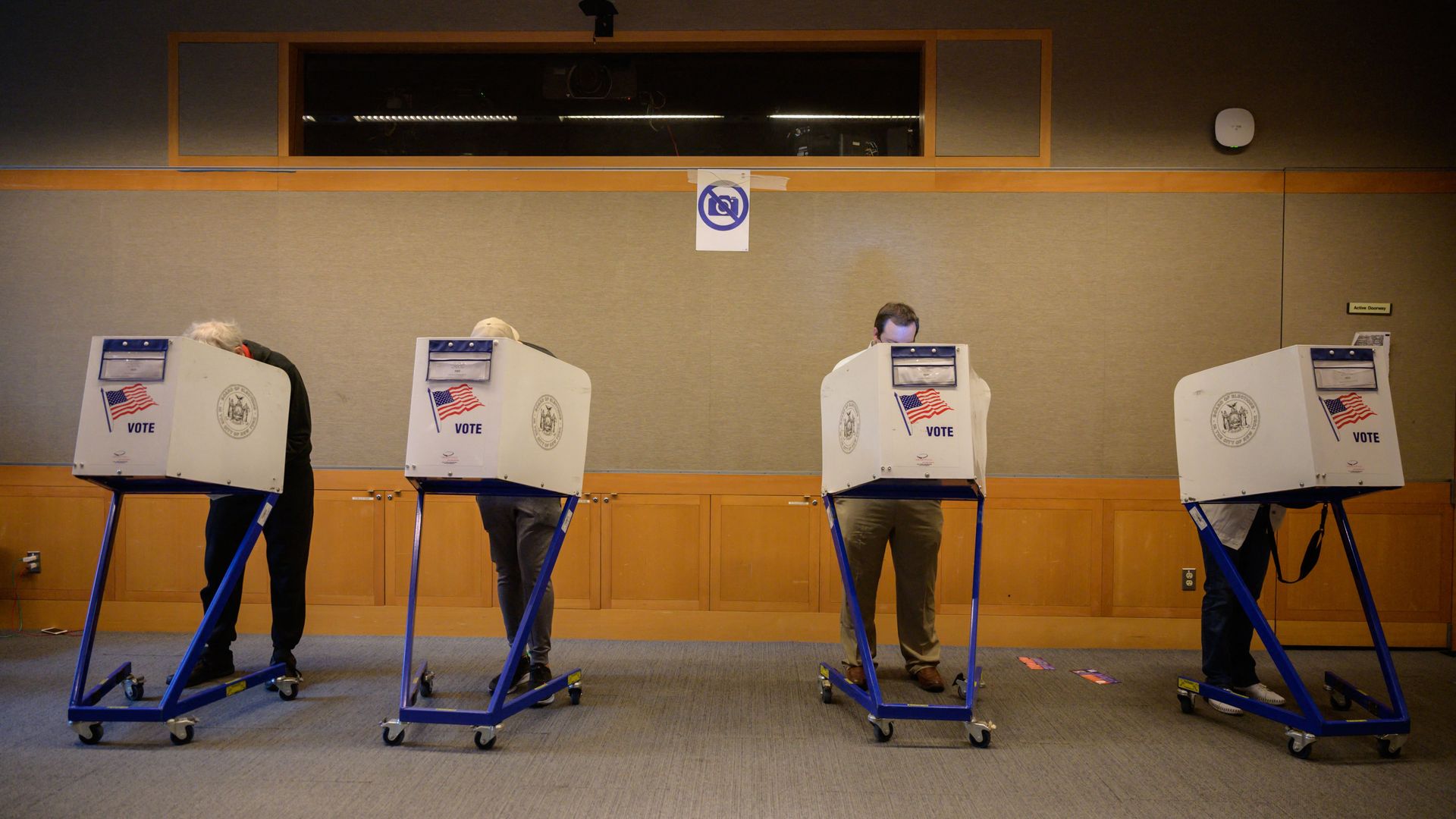 Senate Democrats on Tuesday introduced a pared-down voting bill — with support from both progressive and centrist wings of the party — aimed at expanding voter access and countering nationwide Republican-led efforts to alter election laws.
Why it matters: The Freedom to Vote Act is the product of negotiations overseen by Majority Leader Chuck Schumer (D-N.Y.) and was built from a framework put forward by Sen. Joe Manchin (D-W.Va.), whose vote is crucial to Democratic efforts to advance legislation in the chamber.
Yes, but: The measure still needs 60 votes to break the Senate filibuster, leaving Democrats in the same place they've been on voting rights for months, writes Axios' Alayna Treene.
This package is also losing the battle for attention as it competes with a jam-packed fall congressional schedule that includes the president's dual infrastructure bills, government funding and raising the debt limit. Those measures are considered higher priorities for the Biden administration.
The big picture: The bill includes provisions to make Election Day a public holiday, have same-day voter registration at all polling places by 2024, and ensure at least 15 days of early voting for federal elections.
It leaves out some more contentious provisions of the For the People Act, including one that would restructure the Federal Election Commission.
The bill was introduced Tuesday by Sens. Tim Kaine and Amy Klobuchar and co-sponsored by Democratic Sens. Angus King, Joe Manchin, Jeff Merkley, Alex Padilla, Jon Tester and Raphael Warnock.
What they're saying: "The right to vote is fundamental to our Democracy and the Freedom to Vote Act is a step in the right direction towards protecting that right for every American," Manchin said in the press release.
The bill will "set basic national standards to make sure all Americans can cast their ballots in the way that works best for them, regardless of what zip code they live in," Klobuchar said.
Go deeper