U.S. military ends search for 3 flying objects it shot down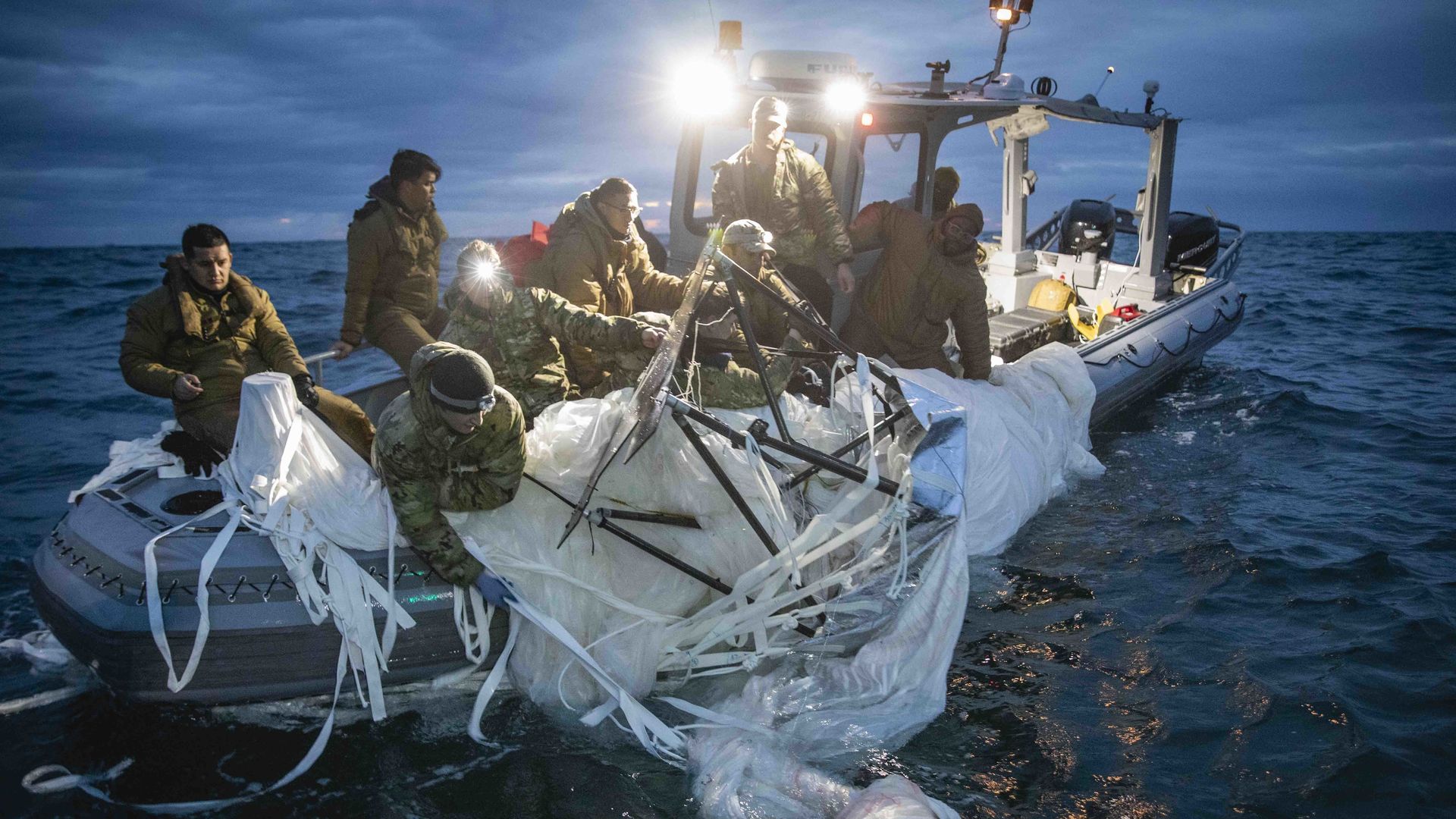 The U.S. military has ended its search for airborne objects shot down last week near Deadhorse, Alaska, and over Canada and Lake Huron, Michigan.
The big picture: The intelligence community has had no indication that the three unidentified objects — which were shot down after the downing of a suspected Chinese surveillance balloon — were tied to external espionage efforts.
President Biden said this week that the three aerial objects "were most likely balloons tied to private companies, recreation, or research institutions studying weather or conducting other scientific research" — not China's government.
Details: The U.S. Northern Command recommended that search operations conclude near Deadhorse and on Lake Huron as no debris from the airborne objects were found, and the Secretary of Defense agreed, the military announced Friday.
The Royal Canadian Mounted Police also decided to discontinue their search efforts in the Yukon, after the "highest probability area" was scouted to no avail.
"Given the snowfall that has occurred, the decreasing probability the object will be found and the current belief the object is not tied to a scenario that justifies extraordinary search efforts, the RCMP is terminating the search," they said.
Meanwhile, sensors and other debris were successfully recovered from the balloon sent by the Chinese government that was shot down Feb. 4 by a U.S. fighter jet off the coast of Carolina.
"They got almost all, at least that which was recoverable," National Security Council spokesperson John Kirby said Friday. "And it's quite a bit — it's a significant amount — including the payload structure, as well as some of the electronics and the optics."
The haul is now being analyzed at the FBI laboratory in Quantico, Virginia.
Go deeper