White House: No indication yet downed objects were part of China spy balloon program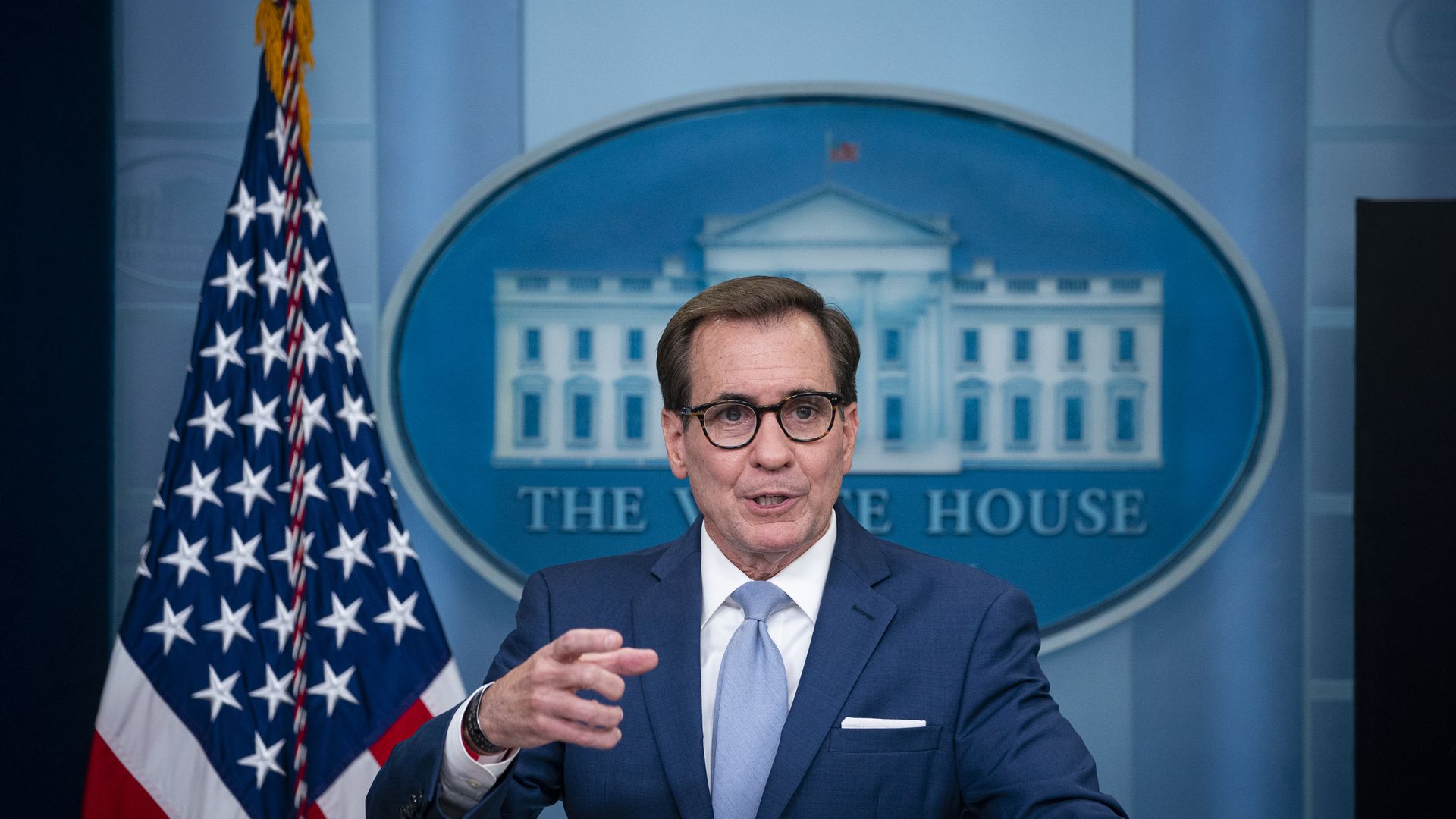 The U.S. intelligence community has had no indication so far that the three unidentified objects shot down over the weekend were tied to external espionage efforts, National Security Council spokesperson John Kirby told reporters Tuesday.
The big picture: The downing of four aerial objects this month has captured the nation's attention, with Defense officials saying the chain events has no peacetime precedent.
Driving the news: Kirby added that a leading explanation could be that the objects were "benign" and "tied to commercial or research entities."
The search for the debris from the unidentified objects — downed over Alaska, Canada's Yukon territory and Michigan's Lake Huron — is ongoing.
A surveillance balloon sent by the Chinese government was shot down in early February over the Atlantic Ocean off the coast of South Carolina.
Details: Kirby emphasized that no definite conclusions about the aerial objects could be made without analyzing the objects' debris.
Asked whether there was a possibility that the debris would never be recovered, Kirby acknowledged that it was a "difficult question" but said, "we're taking this day by day and doing the best we can to try to locate the debris and then develop a plan to recover it."
"We haven't seen any indication or anything that points specifically to the idea that these three objects were part of the People's Republic of China's spy balloon program, or that they were definitively involved in external intelligence collection efforts," Kirby said.
The objects did not appear to have been operated by the U.S. government, per Kirby.
No individual or entity has yet come forward to claim the objects, he added.
State of play: Efforts to collect the debris from the objects have been difficult due to "tough" weather and geographic conditions, Kirby said, pointing to the depth of Lake Huron, the Yukon wilderness, and sea ice north of Alaska.
Of note: Mark Milley, chair of the Joint Chiefs of Staff, during a press briefing Tuesday said that when U.S. forces attempted to take down the object over Lake Huron, the first missile fired at the target missed while the second one hit.
The missile "landed harmlessly in the water of Lake Huron," Milley added.
Go deeper