Fourth flying object shot down, this time in Michigan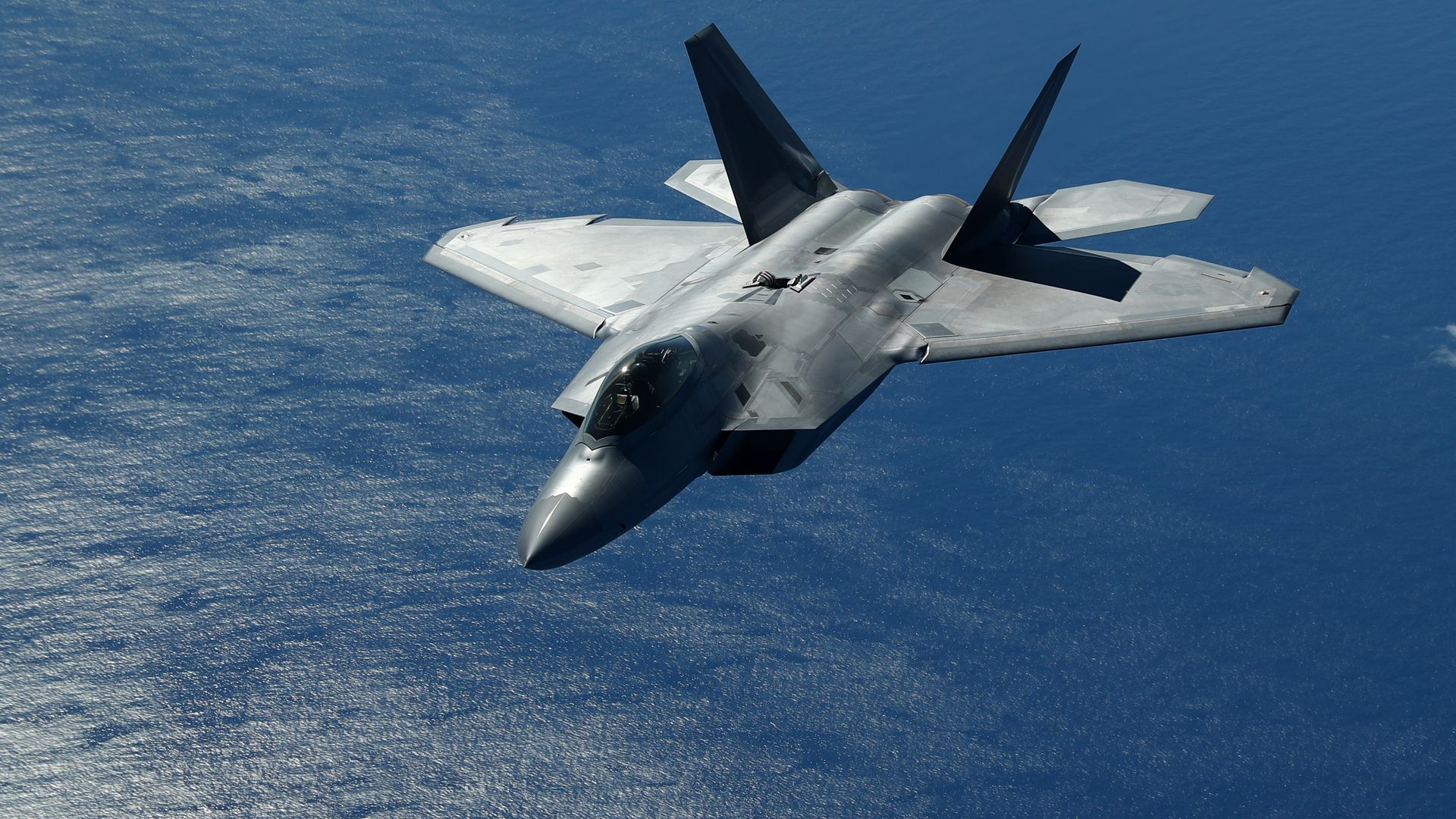 Another unidentified object has been shot down in the U.S. — this time by an F-16 jet over Michigan's Lake Huron at the direction of President Biden, the Pentagon said Sunday.
Why it matters: The object shot down on Sunday afternoon marks the fourth to be spotted in North America since late January and the third unidentified object to be shot down in the past three days. A suspected surveillance balloon sent by China's government was shot down by the U.S. military on Feb. 4.
The latest: Gen. Glen VanHerck, head of NORAD and U.S. Northern Command, told reporters the Defense Department had yet to identify what the three most recent flying objects were or where they're from, per Reuters. "We're calling them objects, not balloons, for a reason," he said.
"With some adjustments [to U.S. radar], we've been able to get a better categorization of radar tracks now and that's why I think you're seeing these, plus there's a heightened alert to look for this information," VanHerck added, according to AP.
"I believe this is the first time within United States or American airspace that NORAD or United States Northern Command has taken kinetic action against an airborne object."
Details: Canada's Defense Minister Anita Anand tweeted earlier Sunday that the "high-altitude object was detected in U.S. airspace over Lake Huron. NORAD launched Canadian and U.S. aircraft to investigate and the object was taken down in U.S. airspace by U.S. aircraft"
The object's "path and altitude raised concerns, including that it could be a hazard" to civil aviation, per a NORAD statement Sunday.
"The location chosen for this shoot down afforded us the opportunity to avoid impact to people on the ground while improving chances for debris recovery. There are no indications of any civilians hurt or otherwise affected," the statement said.
NORAD detected the object Sunday morning and began tracking it."Based on its flight path and data we can reasonably connect this object to the radar signal picked up over Montana, which flew in proximity to sensitive DOD sites," the statement added.
Of note: "We did not assess it to be a kinetic military threat to anything on the ground, but assess it was a safety flight hazard and a threat due to its potential surveillance capabilities," NORAD said.
Canadian forces were working to recover and analyze the wreckage of the object in the Yukon, Canadian Prime Minister Justin Trudeau said Sunday.
NORAD added that its team would also "work to recover the object in an effort to learn more."
Background: Suspicions over another unidentified object began about 12pm ET when the FAA placed a section of airspace over Lake Michigan under a temporary flight restriction. Social media was quickly filled with reports from those in the area who said they were hearing jets fly overhead.
Rep. Elissa Slotkin (D-Mich.), posting to Twitter said an object was shot down "by pilots from the US Air Force and National Guard. Great work by all who carried out this mission both in the air and back at headquarters."
Two other unidentified objects were also shot down in the past two days. The first over Alaskan waters on Friday, and the second in northern Canada's Yukon Territory on Saturday.
Trudeau announced Saturday that NORAD downed the unidentified object over Yukon.
Of note: Earlier Sunday, before the unidentified object was shot down, a White House spokesperson said U.S. officials believed the unmanned objects over Canada and Alaska were balloons.
"These objects did not closely resemble and were much smaller than the [Chinese government's] balloon and we will not definitively characterize them until we can recover the debris, which we are working on," the spokesperson for the White House National Security Council said, per Reuters.
The Pentagon did not immediately respond to Axios' requests for comment.
Go deeper: Schumer: "It is wild" U.S. didn't know about China's balloon program earlier
Editor's note: This article has been updated with comment from NORAD and Gen. Glen VanHerck. This story has also been corrected to reflect that the suspected surveillance balloon was shot down on Feb. 4, not Feb. 3.
Go deeper