Mass shootings leave Americans feeling helpless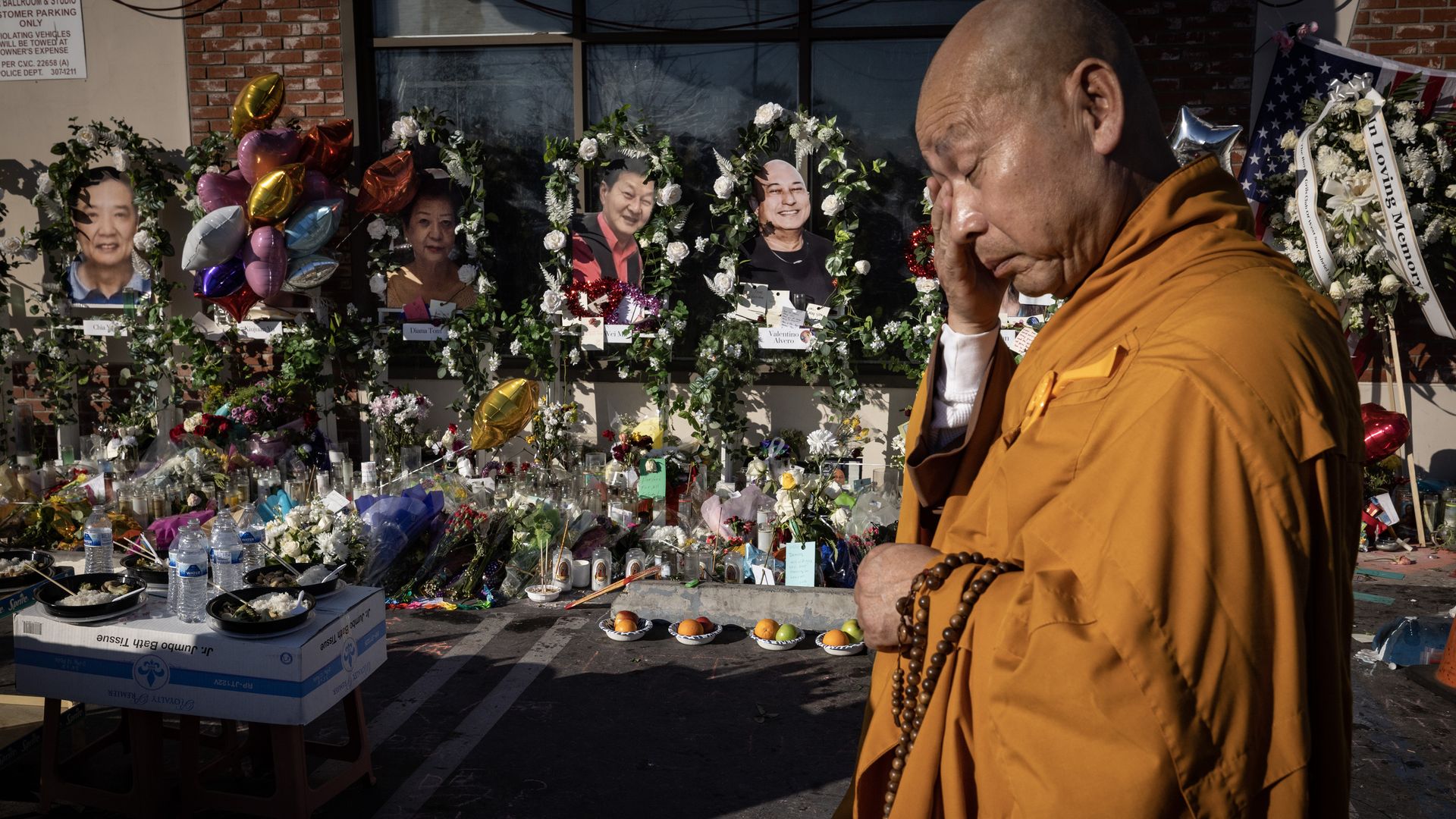 The U.S. has already seen more than 70 mass shootings this year as of Wednesday morning. At this pace, the nation will see over 576 by the end of the year, an Axios analysis of the Gun Violence Archive found.
Why it matters: Five years after the Parkland massacre, a continued spate of mass shootings has reinforced a sense of helplessness and fear — especially in communities that were already at risk, or that have seen this violence up close.
By the numbers: Last year, the U.S. experienced 690 mass shootings, according to the Gun Violence Archive — a 153% jump from 2014.
From 2014 to 2022, there was a 60% increase in the number of children younger than 11 who died from mass shootings, the Gun Violence Archive numbers show.
Zoom out: Some high-profile mass shootings, according to authorities, have been motivated by racism (El Paso, Texas and Buffalo, New York) and religious bigotry (Tree of Life Synagogue). Others have had no discernible motive (Las Vegas).
What we're hearing: Axios Today and Axios Latino asked readers and listeners to tell us how their lives have changed amid the rise of mass shootings.
In emails and emotional voicemails, they told us they look for exits at the grocery stores, just in case.
They say goodbye to their children at school with the fear they may lose them to a mass shooting that day.
What they're saying: "I tend to shop during less high-trafficked times. I avoid parades and large crowds. Mass shootings have also made me rethink my child's schooling," Jen Meehan tells Axios.
" I'm considering other options -- including moving to another country."
Between the lines: Avoiding public places can often perpetuate a feeling of anxiety, Doris Chang, a clinical psychologist and associate professor at New York University's Silver School of Social Work, tells Axios.
Even for people who are not directly involved, exposure to a traumatic event can contribute to the "feeling of the world is not a safe place" and increase stress load and mental health consequences, Chang said.
Desensitization from fear and trauma can lead to a combination of helplessness and numbness, Arash Javanbakht, director of stress, trauma, and anxiety research clinic at Wayne State University, tells Axios.
The bottom line: "This is something we are learning to live with," Chang said.
Editor's note: The pace of mass shootings for 2023 in this story has been updated as of the morning of Feb. 15.
Go deeper