Tim Kaine stresses importance of U.S.-China communication after spy balloon incident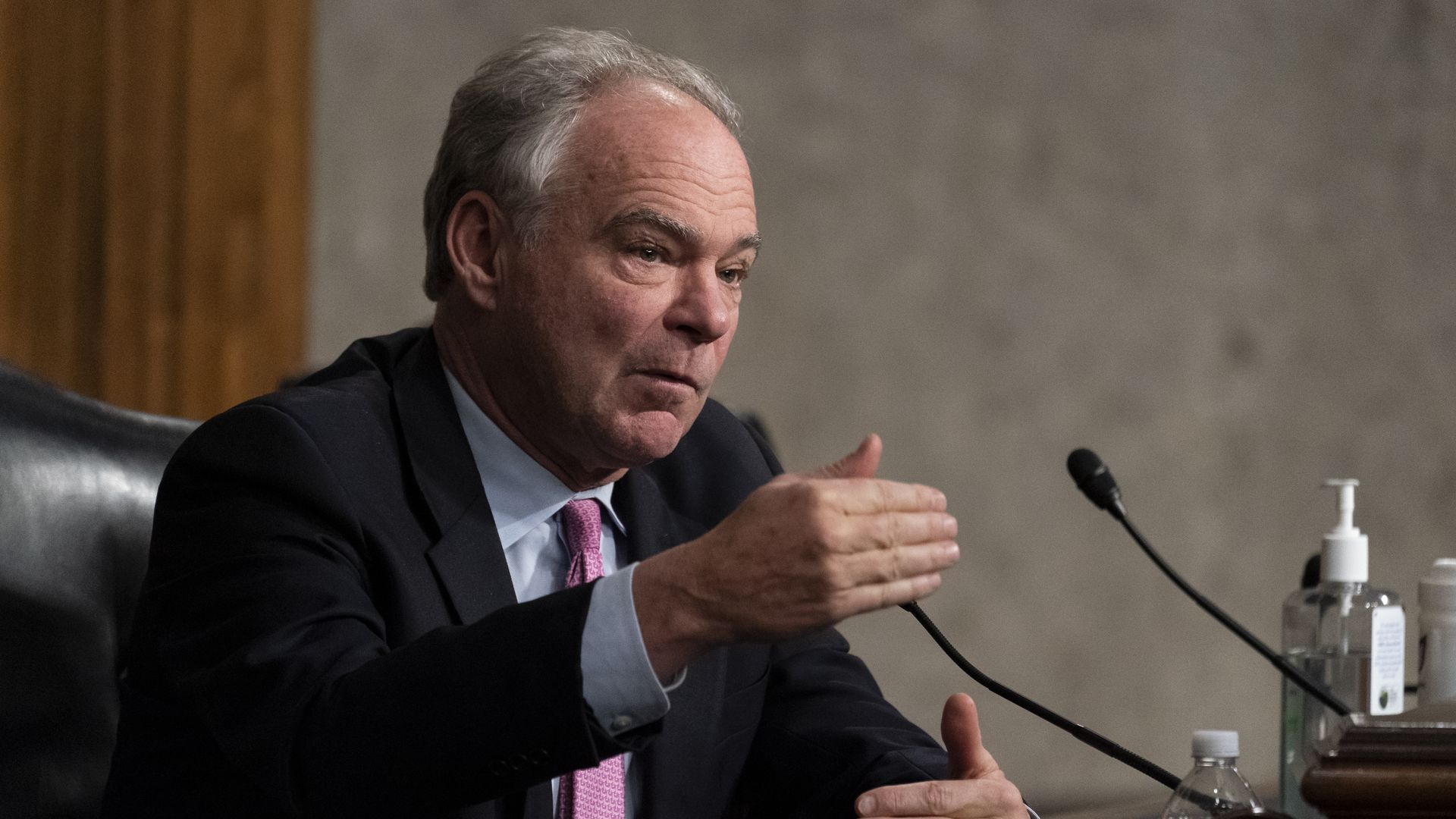 Sen. Tim Kaine (D-Va.) emphasized the importance of maintaining a "thorough and robust" line of communication between the U.S. and China in light of recent events during an interview on Fox News Channel's "Cavuto Live" on Saturday.
Catch up quick: Last week, the U.S. shot down a suspected Chinese surveillance balloon that had traversed the U.S. and is believed to have been capable of collecting communications.
The U.S. on Friday shot down a "high-altitude" object that violated its airspace above territorial waters near Alaska, and on Saturday, Canadian Prime Minister Justin Trudeau announced that an unidentified object had been shot down in his country's airspace.
Little is known about the origins of the latter two objects and it is not clear whether they were in any way connected to the first.
The big picture: "I haven't been given any more information than you," Kaine, a member of the Armed Services Committee, said of the more recent object downed by the U.S., noting that "we don't know what the origin of this one."
However, Kaine called the suspected surveillance balloon an "ill-conceived and ill-timed and incompetent move" by China, given that it scuttled an upcoming visit to Beijing by Secretary of State Antony Blinken.
"China is a competitor, certainly, but in some areas like this they're also an adversary," Kaine said, adding that there can be areas in which the U.S. and China work together, such as public health or humanitarian relief efforts.
Kaine noted that "one of the most disturbing pieces of news I heard this week" was that when Defense Secretary Lloyd Austin attempted to call his Chinese counterpart about the suspected surveillance balloon, his call went unanswered.
What they're saying: "You need to keep a line of communications open between the two most powerful nations in the world," Kaine said.
Kaine invoked a comparison to the Cold War, in which the U.S. and Soviet Union maintained regular communication. "If you have that, you can avoid unnecessary or accidental escalation."
"We have to figure out a way to make sure that, as challenging as the relationship is, the communication is thorough and robust so we don't accidentally have a miscalculation."
Go deeper