Pins become political statements at State of the Union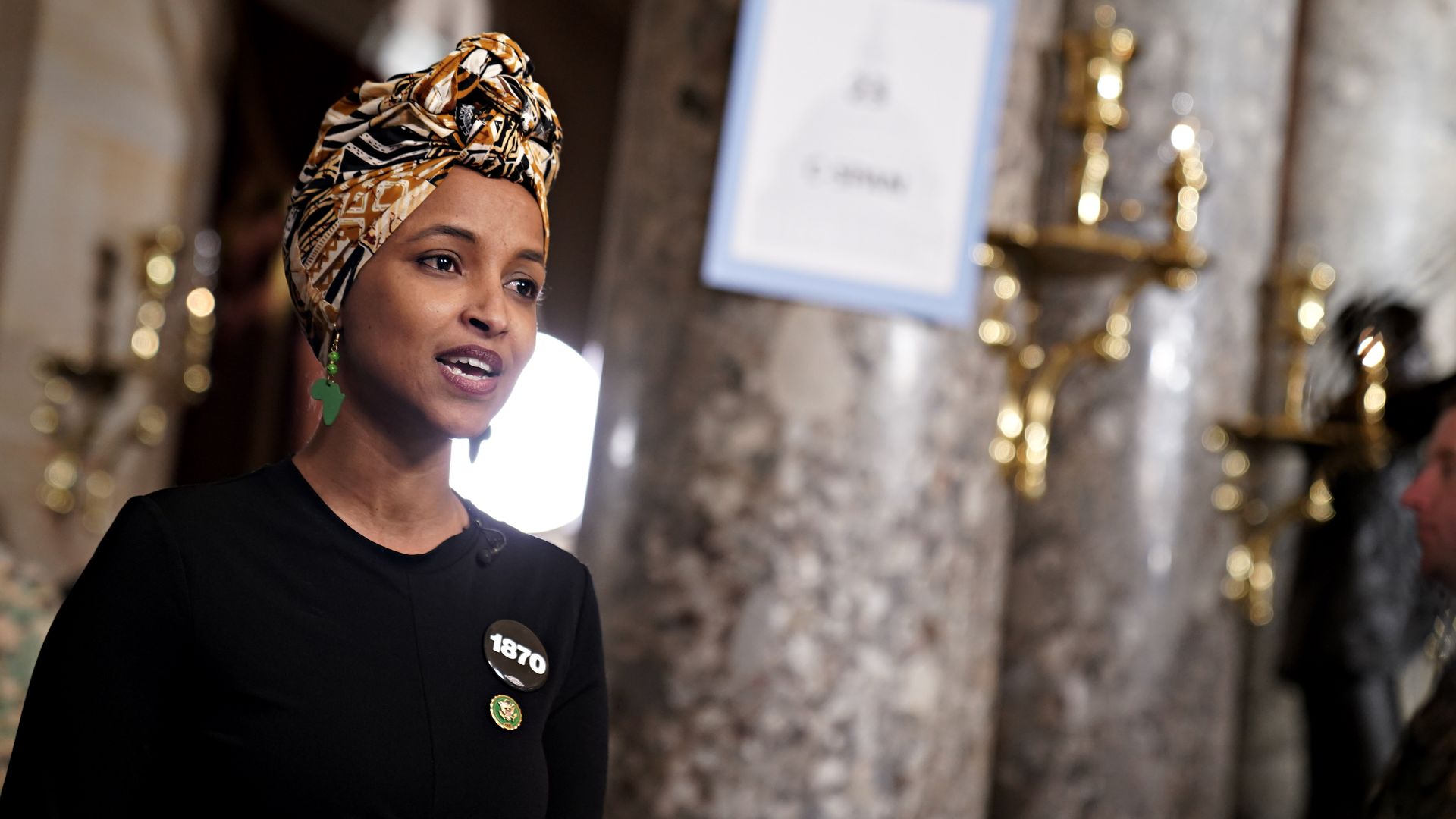 Several lawmakers wore various types of lapels at President Biden's State of the Union address Tuesday night.
Why it matters: The pins weren't just fashion — they were political statements.
The big picture: The pins seen on Congress' outfits hit at multiple political subjects and brought awareness to specific issues like abortion rights, gun violence and police violence.
"1870": Many members of the Congressional Black Caucus and other Democrats — including Rep. Ilhan Omar (D-Minn.) — wore black pins with the number "1870" on them, a reference to the year of the first known police killing of a free unarmed Black person, the Washington Post reports.
"I know most cops are good. decent people. They risk their lives every time they put on that shield...When police officers or departments violate the public's trust, we must hold them accountable."
— Biden on Tyre Nichols' death during the State of the Union address.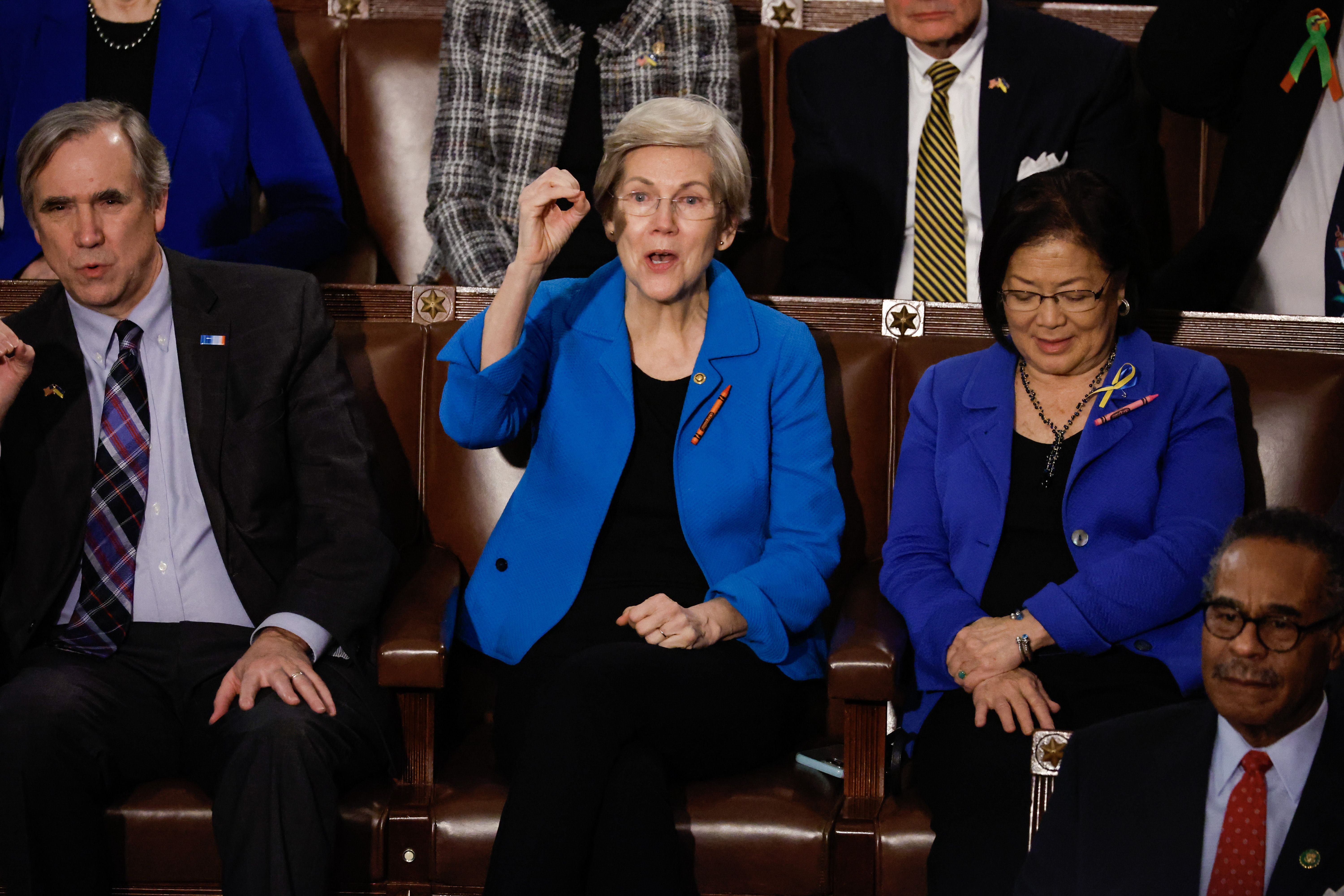 Blue and yellow: Some lawmakers wore blue-and-yellow pins and ribbons in support of Ukraine, AP reports. Some wore the ribbons in last year's State of the Union too.
"We are going to stand with you as long as it takes," Biden said Tuesday he called for Oksana Markarova, Ukraine's ambassador to the U.S. and First Lady Jill Biden's guest, to stand as the crowd applauded.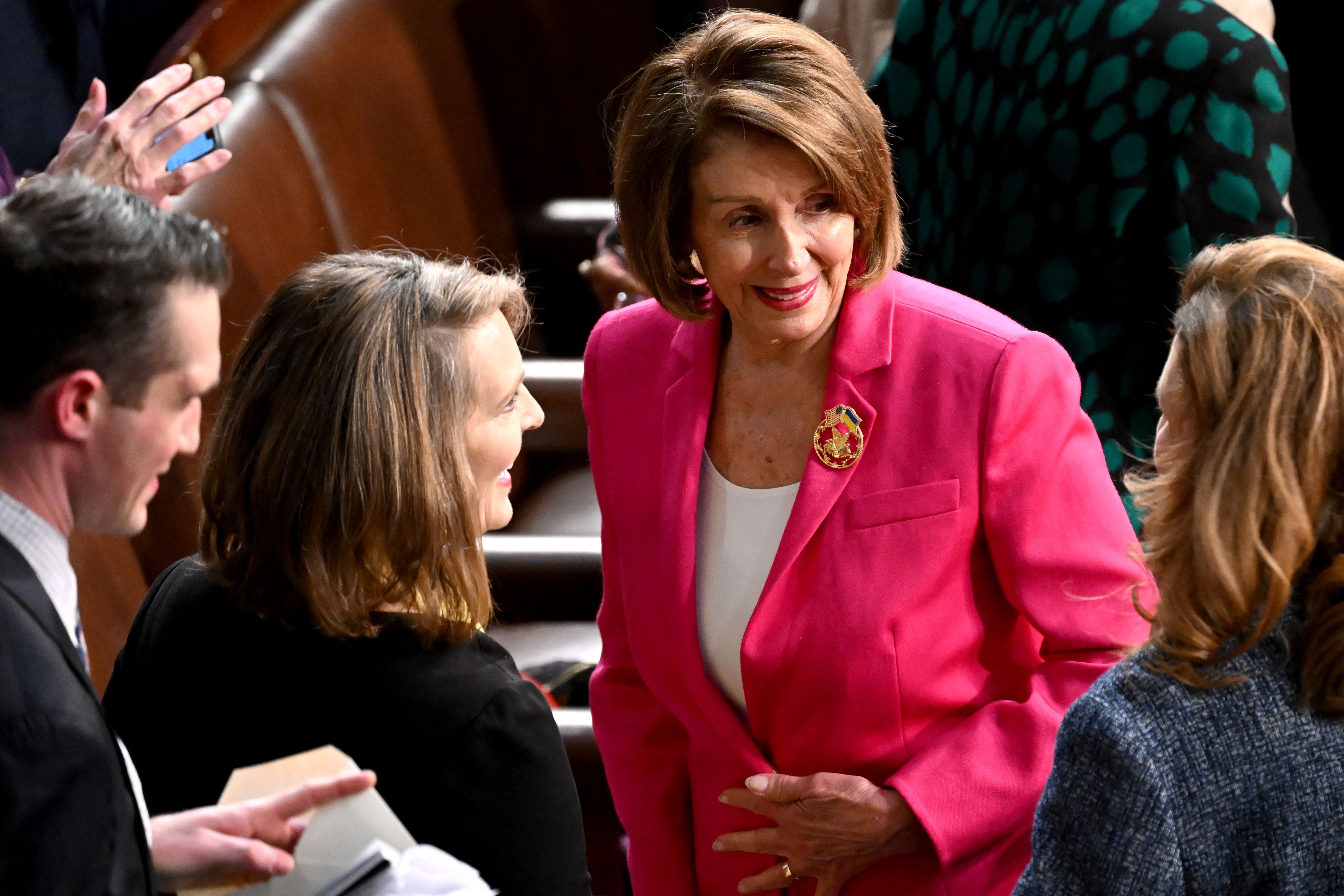 Abortion: Sen. Ed Markey (D-Mass.) said on Twitter that he was wearing an "abortion pin" from Planned Parenthood. During the State of the Union, Biden vowed to veto any national abortion ban passed by Congress.
"Abortion is essential healthcare and we need to codify this right."
— Markey said.
Of note: Several Republicans including Rep. George Santos of New York and Rep. Anna Paulina Luna of Florida had been seen wearing AR-15 pins earlier this week, but neither were sporting the controversial pins on Tuesday.
Santos was wearing a "Don't Tread On Me" pin in addition to his congressional pin.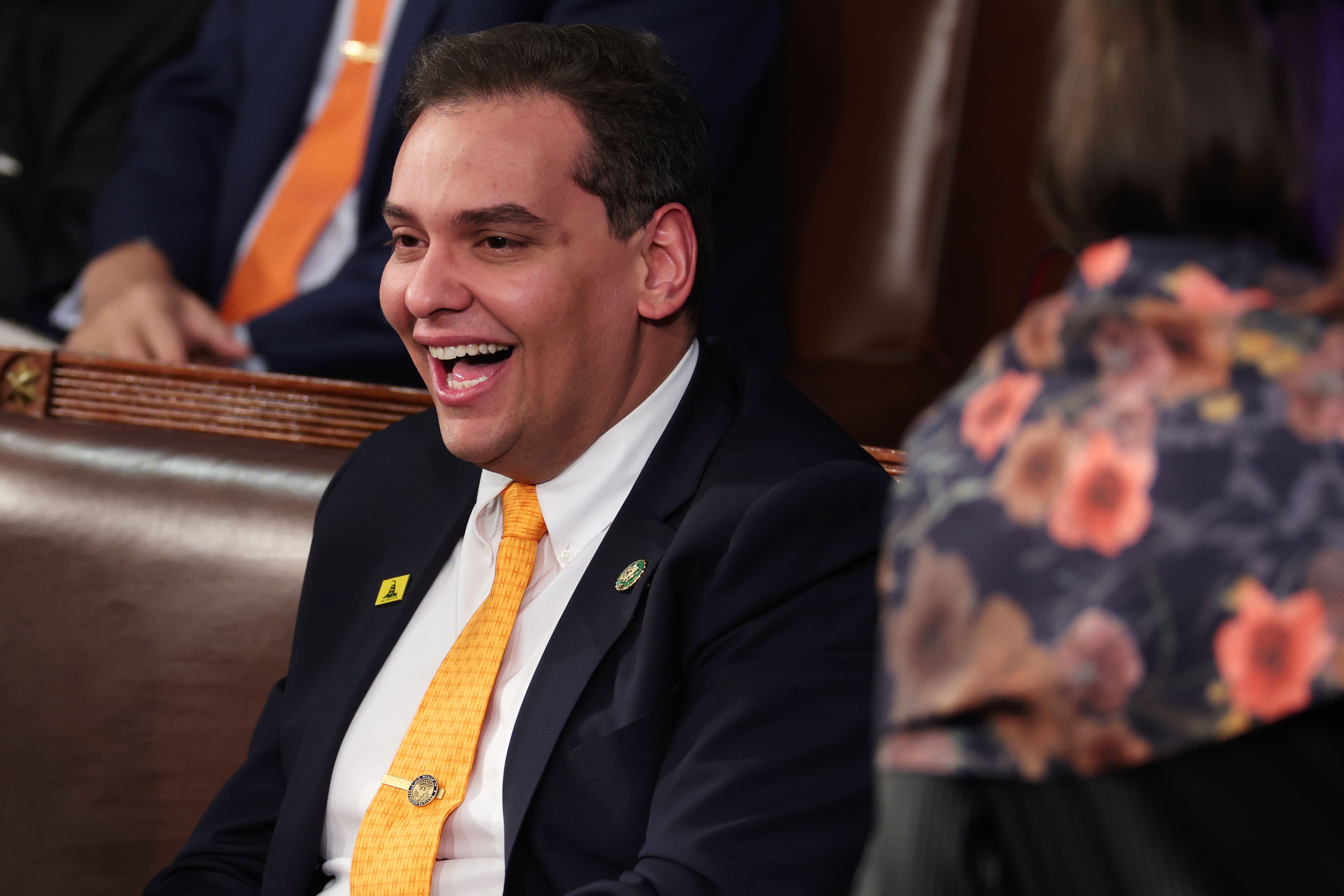 But, but, but: It seems rumors of white balloons showing up at the address were just a lot of hot air.
Go deeper