GOP warns of hot mic moment at State of Union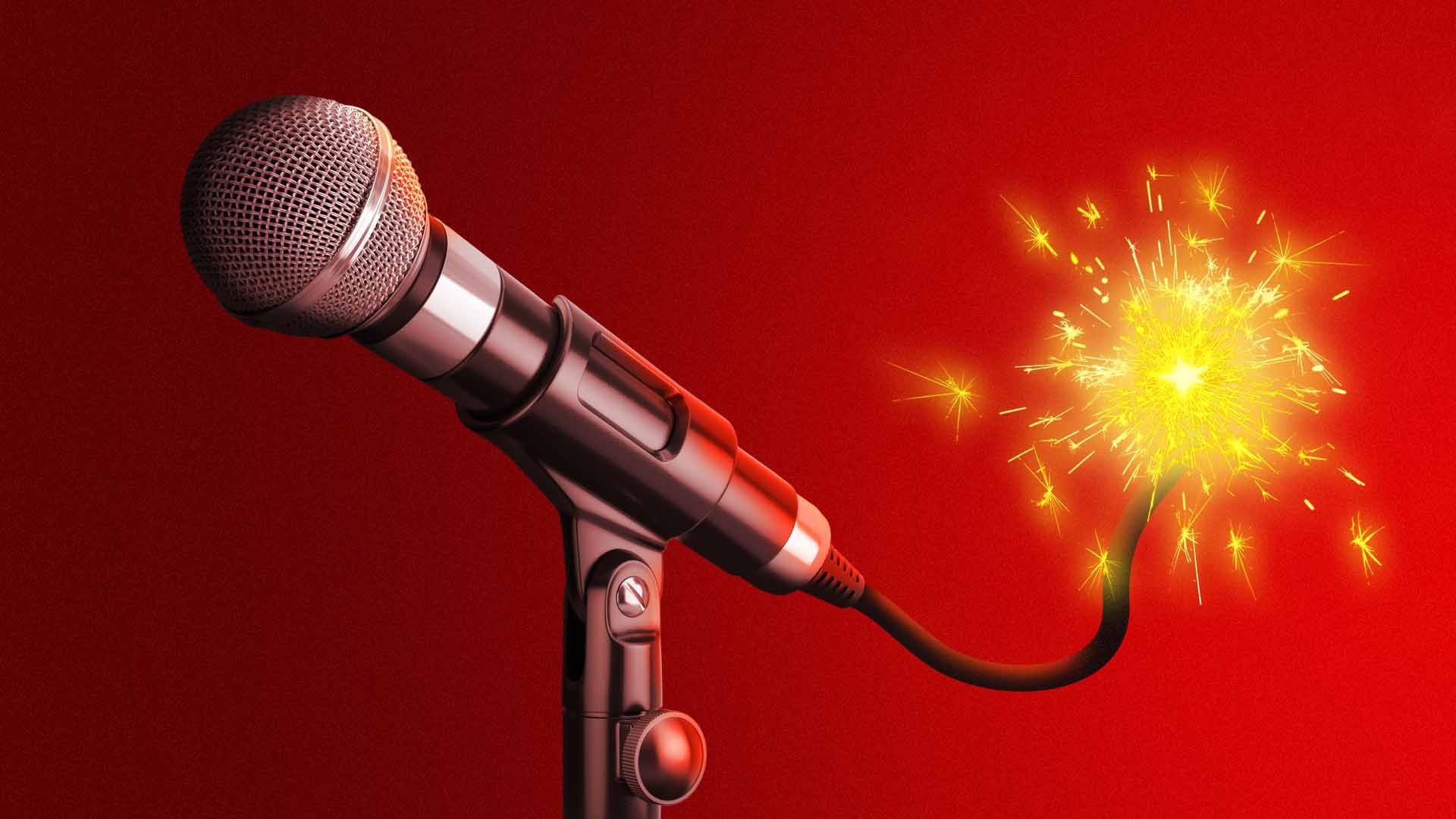 House Republicans have been warned to act as if the country is watching — and listening — at the State of the Union.
Why it matters: There are plenty of recent experiences to give House Speaker Kevin McCarthy cause for concern.
Rep. Joe Wilson (R-S.C.) — who still serves in the House — shouted "You lie!" during then-President Obama's speech to a joint session of Congress in 2009, prompting the Democratic-controlled House to formally reprimand him.
Reps. Marjorie Taylor Greene (R-Ga.) and Lauren Boebert (R-Colo.) heckled President Biden during his State of the Union last year, at one point trying to start a "Build the wall" chant as he spoke about immigration.
Some Democrats were disruptive during former President Trump's State of the Union addresses — with many groaning and booing during his 2018 speech and three walking out in 2020.
What they're saying: "There was just a reminder that there are boom microphones and some people's conversations will be picked up and that anything you're reading on your phone ... could be picked up by a zoom lens," House GOP campaign arm leader Rep. Richard Hudson told Axios after Tuesday's conference meeting.
McCarthy told CNN on Tuesday: "We're members of Congress. We have a code of ethics of how we should portray ourselves, that's exactly what we'll do."
Zoom out: The White House told House Democrats and their staffers Tuesday that Biden's address will draw a sharp contrast between how the two parties are approaching policymaking, lawmakers and aides tell Axios.
White House senior adviser Anita Dunn briefed lawmakers at a Democratic Policy & Communications Committee meeting Tuesday, while deputy communications director Kate Berner gave a staff-level zoom briefing.
"He's going to brag about everything we've accomplished. ... He's going to talk about the things that are still there," said Rep. Pramila Jayapal (D-Wash.), chair of the Progressive Caucus, summarizing Dunn's briefing.
Rep. David Cicilline (D-R.I.), a member of Democratic leadership, said Biden is also expected to make a "commitment to ... work in a bipartisan way."
The details: Berner said the speech will focus heavily on economic policy, with the tagline being a "blue-collar blueprint for America," according to a Democratic aide in the meeting.
Biden will also describe his commitment to bipartisanship after Republicans seized control of the House as a "unity agenda," Berner said.
Between the lines: Rather than address Republican investigations into his administration directly, Biden's speech will contrast the motives of Democrats and Republicans — something that will be hammered home on TV by his surrogates.
"I expect he'll contrast our serious commitment to delivering results for the American people," Cicilline said. "I think they're totally seeing through the chaos they're seeing from the Republican House."
"He'll paint the contrast between what Democrats want to do — we want to deliver for working people — and what Republicans want to do — they just want to shut down the government, cut Social Security and Medicare," Jayapal said. "Progress vs. chaos."
Go deeper