Study: Police killings are mislabeled in federal data by more than 55%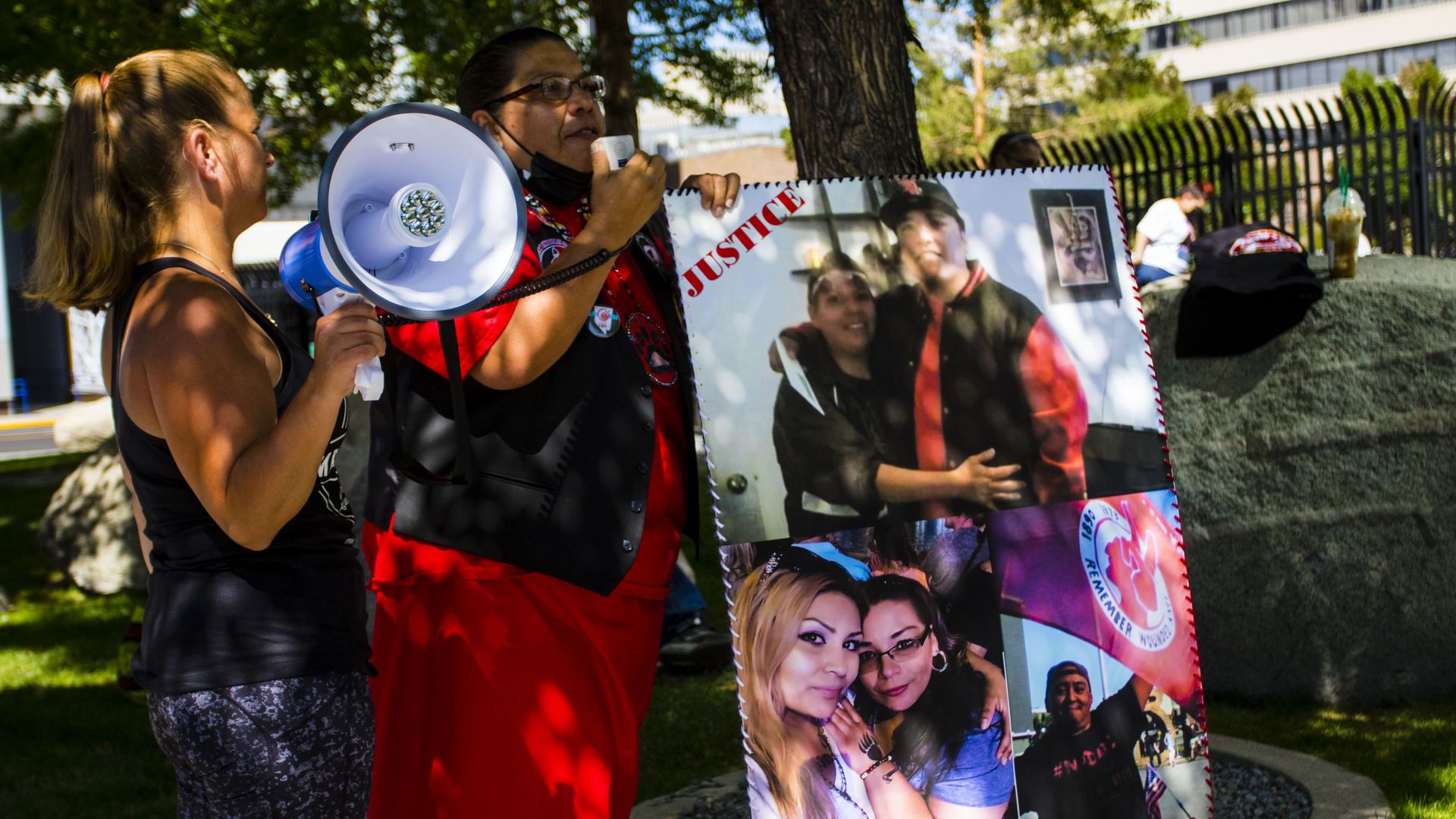 More than half of police killings since 1980 have been incorrectly categorized, according to a study from researchers at the University of Washington.
Why it matters: The study indicates that deaths at the hands of police officers have been undercounted, significantly skewering the perception of what the researchers called a public health crisis, the Washington Post reports.
Driving the news: The research, published in The Lancet on Thursday, found that from 1980 to 2018, more than 55% of nearly 31,000 deaths attributed to police violence were given other causes in federal data.
In 2018, the most recent year that National Vital Statistics System data was available, researchers estimated that there were 642 deaths missing out of 1,240 total estimated deaths.
The mislabeling of police killings varies by race and ethnicity. The deaths of Black men were underreported at the highest frequency of any group.
Black people were 3.5 times more likely than white people to be killed by police, per the study.
Researchers also identified places where the misclassification of deaths most often occurred, noting that "many medical examiners and coroners work for or are embedded within police departments."
"Using open-source databases that report police violence without the biases reflected in government reporting agencies is a crucial public health need in the USA and potentially globally as well," the researchers write.
What they're saying: The report's authors urge public health officials to "swiftly adopt open-source data-collection initiatives to provide accurate estimates and advocate for policy change to address this long-neglected public health crisis," per the Post.
"Systemic and direct racism, manifested in laws and policies as well as personal implicit biases, result in Black, Indigenous, and Hispanic Americans being the targets of police violence," the report's authors write.
Go deeper: Over half of police-involved killings in 2020 began after non-violent incidents
Go deeper