VP Harris calls GOP heckling at SOTU "theatrical"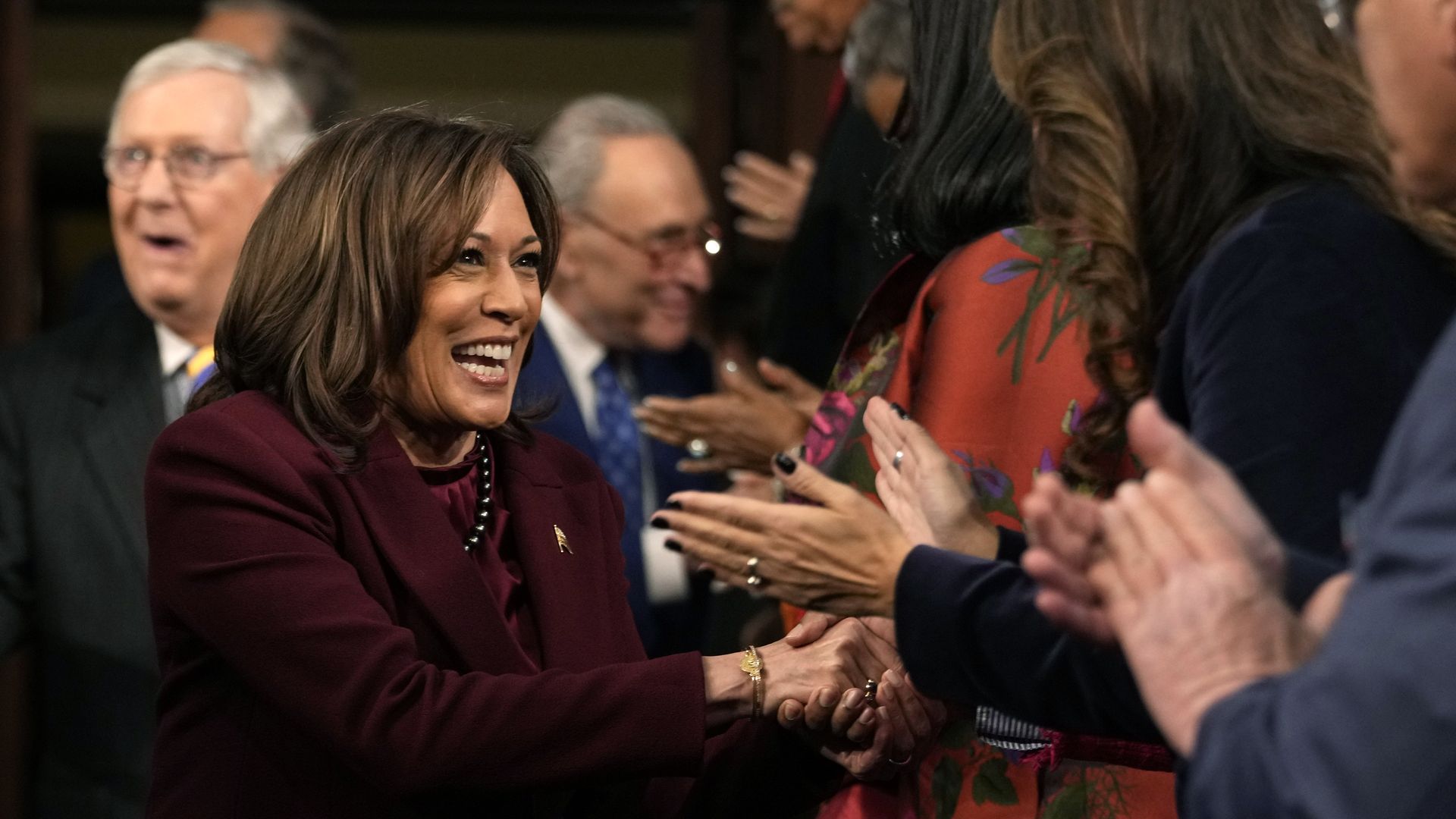 Vice President Kamala Harris on Wednesday praised President Biden's "command" during his State of the Union address despite the "theatrical element" from some Republicans who repeatedly interrupted and heckled him.
The big picture: During his first SOTU as president with a GOP-led House, Biden went off script Tuesday night and took aim at Republicans in a series of confrontations, provoking strong reactions from some of his colleagues across the aisle.
Driving the news: Republican lawmakers defied House Speaker Kevin McCarthy's call for civility and interrupted Biden's speech several times.
Rep. Marjorie Taylor Greene (R-Ga.) called Biden a "liar" and other Republicans shouted "secure the border" — a reference to their claim that Biden hasn't done enough to stop illegal immigration.
The president's specific claim that "some Republicans want Medicare and Social Security to sunset" prompted an uproar, including heckling and boos, from some Republicans seated in the chamber.
What she's saying: "There sadly tends to be a theatrical element to that evening as time has gone on, but I think the president was in command and he was focused on the American people, as opposed to necessarily the gamesmanship that was being played in the room," Harris said Wednesday on CBS Mornings.
Zoom out: Tuesday's State of the Union was a preview of Biden's likely 2024 presidential bid. He promoted a familiar message of unity, highlighting what he believes can get done if Republicans and Democrats cooperate.
Harris reiterated Wednesday that Biden "intends to run," adding: "If he does I'll be running with him."
Go deeper... Pins become political statements at State of the Union
Go deeper