Disney drops "Simpsons" episode in Hong Kong that mentions "forced labor"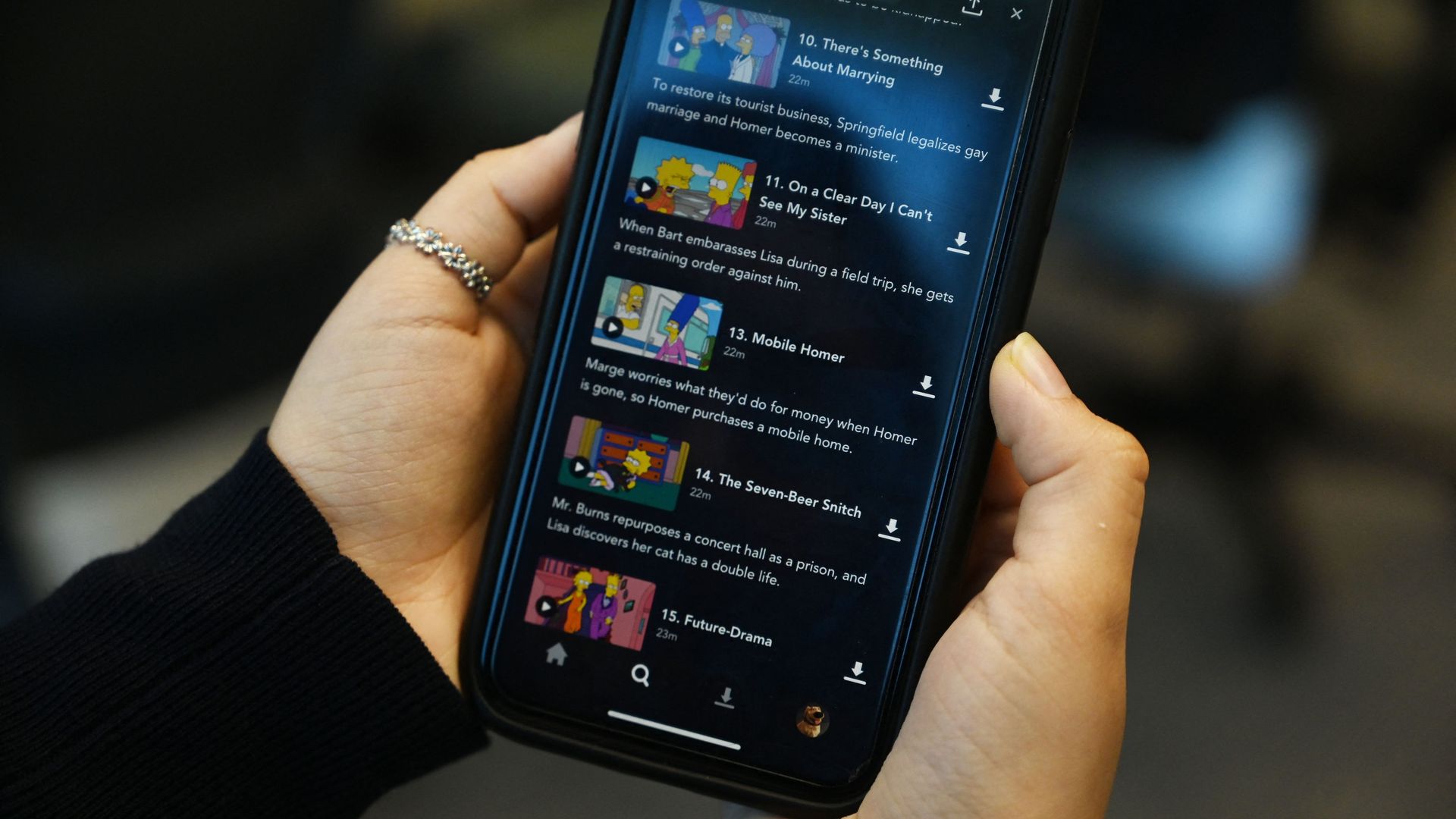 Disney removed an episode of '"The Simpsons" from its streaming platform in Hong Kong that mentions "forced labor camps" in China, the Financial Times first reported Monday and Axios has confirmed.
Why it matters: It comes at a critical time for relations between Disney and the ruling Chinese Communist Party, and it's the latest sign of deteriorating freedoms in Hong Kong as Beijing tightens its grip on the former British colony.
China is one of the most lucrative film markets in the world outside of the U.S,, and Beijing is beginning to allow Disney films back into its theaters after banning most of its most popular hits during the pandemic.
Driving the news: "The Simpsons" episode that's not available on the U.S. company's Disney Plus streaming service in Hong Kong, "One Angry Lisa," first aired on TV in October.
It features character Marge Simpson at an exercise class with China's Great Wall on the screen behind her as her instructor says: "Behold the wonders of China. Bitcoin mines, forced labour camps where children make smartphones."
A source familiar with the situation stressed that airing the episode would've put Disney at odds with the sweeping national security law passed by Chinese officials in 2020 that curbs many basic freedoms — most notably, speech.
Context: The U.S. and other countries have accused Beijing of genocide against Muslim Uyghurs and other ethnic minorities at forced labor camps in China's western region of Xinjiang.
A United Nations report last year found "serious human rights violations" in the region.
Beijing denies the allegations.
Be smart: Disney is no stranger to China's censorship demands and has a long track record of bowing to them.
In 2021, Disney dropped an episode of 'The Simpsons" that featured a Tiananmen Square joke form Disney Plus in Hong Kong.
Disney was also criticized for filming its live-action remake of "Mulan" in China's Xinjiang province, where Muslim Uyghurs are being persecuted.
The big picture: Disney's embattled relationship with China's ruling party appears to be improving, as Beijing lets in more Disney movies.
But as tensions between Chinese and U.S. officials rise, the entertainment giant will undoubtedly face more pressure over its relationships in China.
In addition to movies, Disney also has two major theme parks in Hong Kong and Shanghai, which were heavily impacted by restrictions under China's former "zero COVID" policy.
Representatives for Disney and the Hong Kong government did not immediately respond to Axios' request for comment.
Go deeper