More classified documents found in new search of Biden's home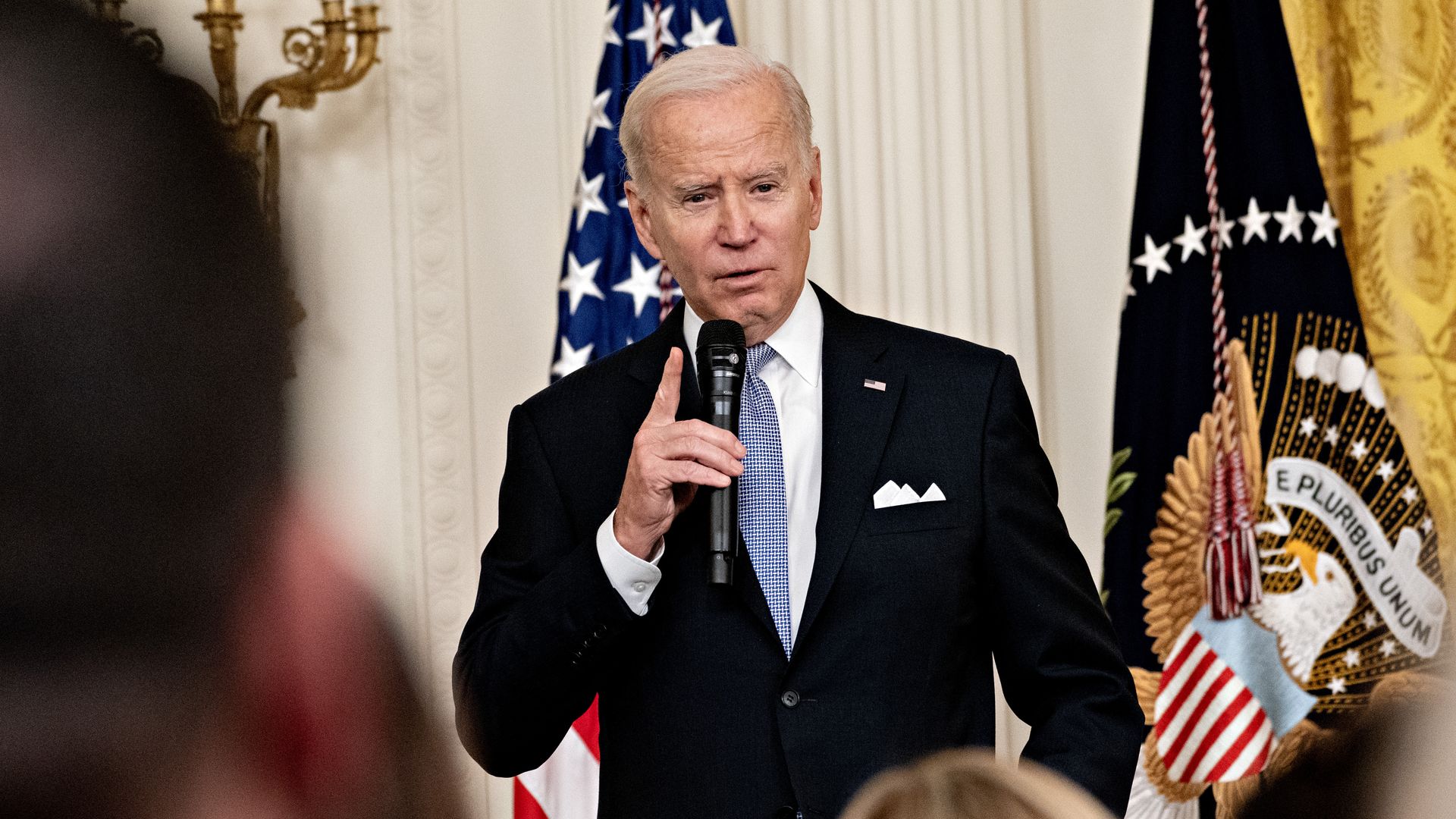 Investigators for the Department of Justice discovered six items containing classified document markings during a 13-hour search on Friday of President Biden's Delaware home, according to a statement from Bob Bauer, the president's personal attorney.
Driving the news: The search, which Bauer said took place at the invitation of the president's personal attorneys, uncovered documents that were from Biden's time as vice president and senator.
DOJ asked that the search remain private until after it took place, "in accordance with its standard procedures, and we agreed to cooperate," Bauer said.
Neither the president nor the first lady was at the Wilmington residence at the time, according to Richard Sauber, a member of the White House Counsel's Office.
The big picture: Attorney General Merrick Garland announced on Jan. 12 that he was appointing Robert Hur as special counsel to lead the investigation into the handling of the documents that have been uncovered.
The appointment of Hur, former U.S. attorney for the District of Maryland, is designed to avoid the appearance of a conflict of interest. The move comes as former President Trump faces a separate special counsel inquiry over his hoarding of hundreds of classified documents at his Mar-a-Lago home.
Key details regarding the volume of documents, methods of discovery and reaction by Biden and Trump distinguish the two cases.
But the discovery has led to widespread fallout for the sitting president as Republicans have seized on the records to accuse Biden of hypocrisy.
"There is no there there," Biden had said on Thursday evening, reiterating that his team followed protocol for turning over uncovered documents to the appropriate government agencies.
What they're saying: "Yesterday, DOJ completed a thorough search of all the materials in the President's Wilmington home. It began at approximately 9:45 AM and concluded at around 10:30 PM and covered all working, living and storage spaces in the home," Bauer said in the statement.
"DOJ had full access to the President's home, including personally handwritten notes, files, papers, binders, memorabilia, to-do lists, schedules and reminders going back decades," the statement continued.
"DOJ took possession of materials it deemed within the scope of its inquiry, including six items consisting of documents with classification markings and surrounding materials, some of which were from the President's service in the Senate and some of which were from his tenure as Vice President. DOJ also took for further review personally handwritten notes from the vice-presidential years."
Editor's note: This story has been updated with additional details throughout.
Go deeper