Student loan relief faces another hurdle as appeals court blocks program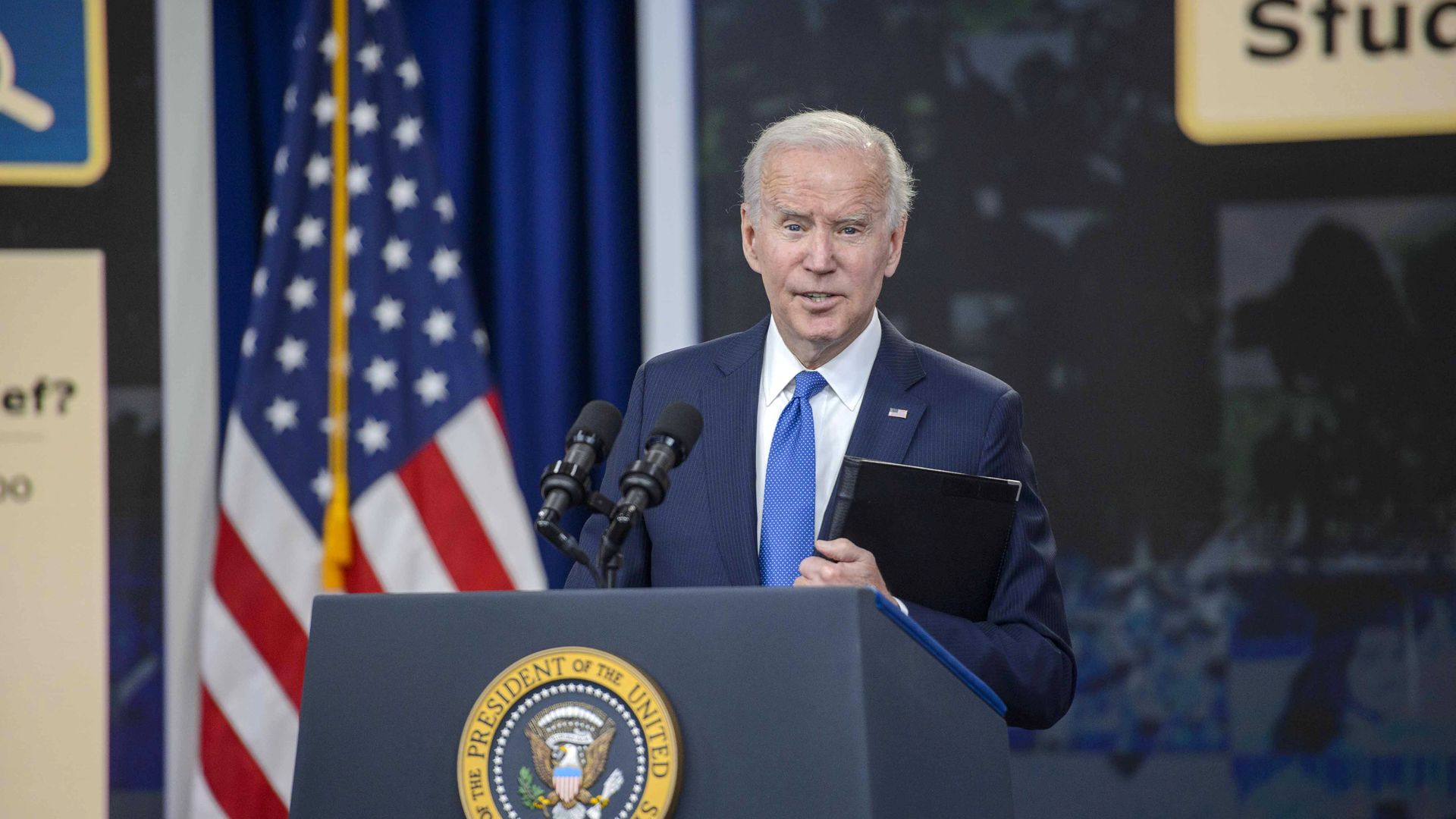 A federal appeals court again blocked President Biden's student debt relief program on Monday.
Driving the news: The decision comes days after a federal judge in Texas struck down the program and after the Department of Education removed the application from its website.
The big picture: The U.S. Court of Appeals for the 8th Circuit issued an emergency motion for "injunction pending appeal" and says the injunction will "remain in effect until further order of this court or the Supreme Court of the United States."
The court temporarily blocked the debt relief program in October in a suit brought by six Republican states — among a growing number of legal challenges against the plan, Axios' Shawna Chen reports.
The Biden administration said in a Thursday night filing that it was appealing the ruling of Trump-appointed U.S. District Judge Mark Pittman.
What they're saying: "Whatever the eventual outcome of this case, it will affect the finances of millions of Americans with student loan debt as well as those Americans who pay taxes to finance the government and indeed everyone who is affected by such far-reaching fiscal decisions," the emergency motion said.
"We conclude that, at this stage of the litigation, an injunction limited to the plaintiff States, or even more broadly to student loans affecting the States, would be impractical and would fail to provide complete relief to the plaintiffs," the motion said.
Meanwhile, the Supreme Court has already turned down two requests to block the program — one from a Wisconsin taxpayer group and another from an Indiana legal group.
Student loan application status
State of play: The Department of Education said in an update on the student aid website that it is not currently accepting applications because of the court orders.
"We are seeking to overturn those orders. If you've already applied, we'll hold your application," the website notes.
Flashback: The applications went live in mid-October and more than 26 million borrowers who have already applied, and 16 million have already been approved for relief.
Student loan payments to resume
Of note: The moratorium on student loan payments ends in December.
Payments on federal student loans — which have been paused since the Trump administration's initial announcement in March 2020 — are set to resume in January 2023.
Editor's note: This story has been updated with additional information.
More from Axios:
Go deeper