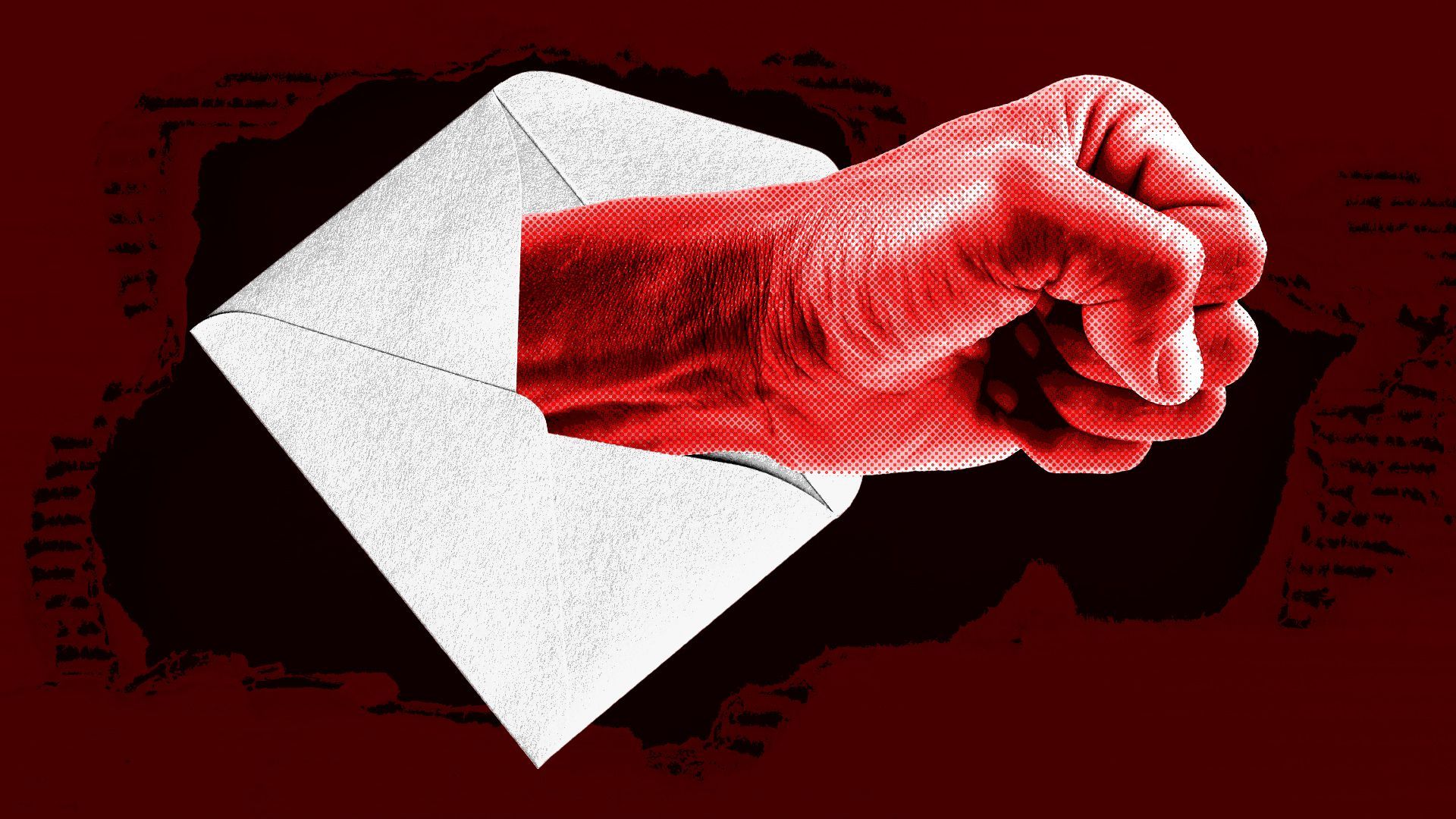 Politicians, public officials and even obscure bureaucrats are becoming inured to the new normal of today's polarized America: constant threats of violence inflamed by highly charged political rhetoric.
Why it matters: The Jan. 6 attack on the Capitol demonstrated how easily tensions can boil over into devastating political violence. And the problem is only getting worse.
Driving the news: The FBI's search of former President Trump's Mar-a-Lago residence spurred a wave of threats against individuals involved in nearly every level of the process.
What they're saying: Garland on Thursday took aim at "unfounded attacks on the professionalism" of DOJ officials, stating, "I will not stand by silently when their integrity is unfairly attacked."
Context: Trump and his allies immediately cast the search as unjust, malicious and politically charged, responding in severe polemics and broadsides against the government.
The big picture: This latest development is just one ripple in a wave of recent politically motivated threats against high-profile politicians and anonymous private citizens alike.
The other side: Even the issue of security for public officials has become subject to heated partisan rhetoric, with Republicans alleging the focus is one-sided.
Go deeper