GOP Rep. Zeldin attacked at New York gubernatorial campaign event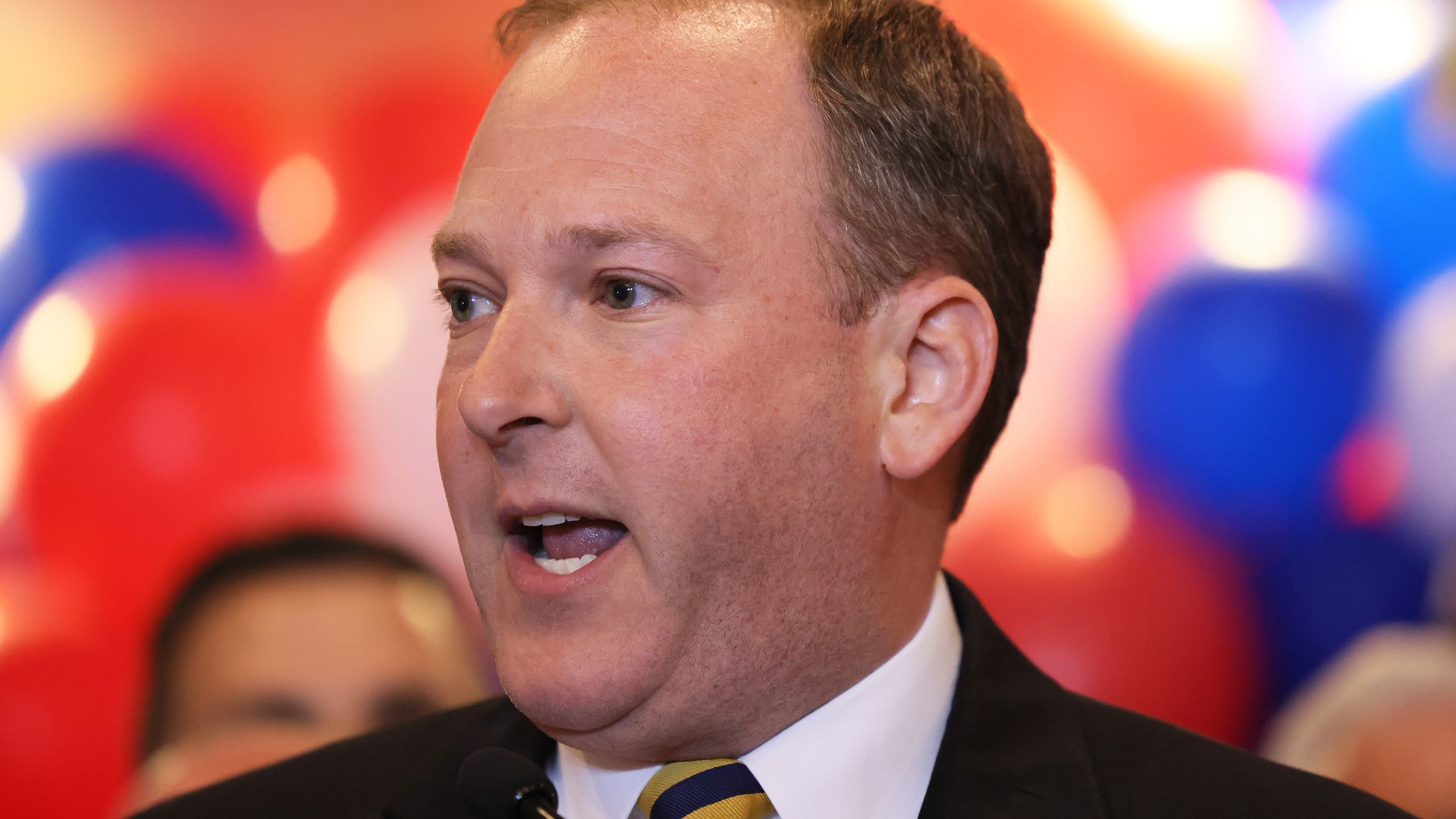 A man "attempted to stab" Rep. Lee Zeldin, the New York Republican gubernatorial candidate, at a rally on Thursday, his campaign said. No one was injured in the attack in Perinton, Monroe County, authorities said.
The latest: The Monroe County Sheriff's Office said in a statement early Friday that a suspect was charged with second degree attempted assault after a man climbed on stage at the event with "a weapon in his hand, swung it towards Zeldin's neck, and told him, 'You're done.'"
The suspect, identified as David Jakubonis, 43, of Fairport, Monroe County, was taken into custody before being "arraigned in Perinton Town Court and released on his own recognizance."
Zeldin tweeted late Thursday, "Someone tried to stab me on stage during this evening's rally, but fortunately, I was able to grab his wrist and stop him for a few moments until others tackled him." Law enforcement was on the scene "within minutes," he said.
The big picture: Witnesses say Zeldin was giving a speech on bail reform when the attack happened, WIVB News reports.
Zeldin and his team praised running mate, former New York Police Department Deputy Inspector Alison Esposito, for "quickly" jumping in to help tackle the man.
"Congressman Zeldin went back on stage to finish his remarks and thank the law enforcement officers who responded to the scene," per a statement from his spokesperson Katie Vincentz.
Zeldin said he and everyone who attended the event were "ok" and he thanked "the attendees who stepped up quickly to assist and the law enforcement officers who quickly responded," along with those who had contacted him after the attack.
What they're saying: New York Gov. Kathy Hochul, Zeldin's Democratic rival, tweeted that she was relieved to hear that Zeldin wasn't injured.
"I condemn this violent behavior in the strongest terms possible — it has no place in New York," Hochul said.
President Joe Biden also condemned the attack in a statement on Friday, noting that "violence has absolutely no place in our society or our politics."
"I am especially grateful for the courage of those who immediately intervened, and that he is unharmed and was able to continue his speech," Biden added. "I also want to thank the law enforcement officers who quickly took action and are investigating this attack that defies our fundamental democratic values."
Worth noting: Trump ally Zeldin has pledged to be tough on crime if he's elected New York's first Republican governor in some 15 years. He said in his Twitter post that he's "as resolute as ever to do my part to make NY safe again."
Vincentz tweeted that "far more must be done" to make New York safe.
"This is out of hand. Rep. Zeldin is just the latest NY whose life has been affected by the out of control crime & violence in NY," she said. "This must stop! Thankfully, we still have exceptional officers answering the call to protect us."
Go deeper: Capitol Police data indicates threats to lawmakers have surged since 2017
Editor's note: This article has been updated with new details throughout.
Go deeper