Gunman shot by armed bystander after killing 3 people in Indiana mall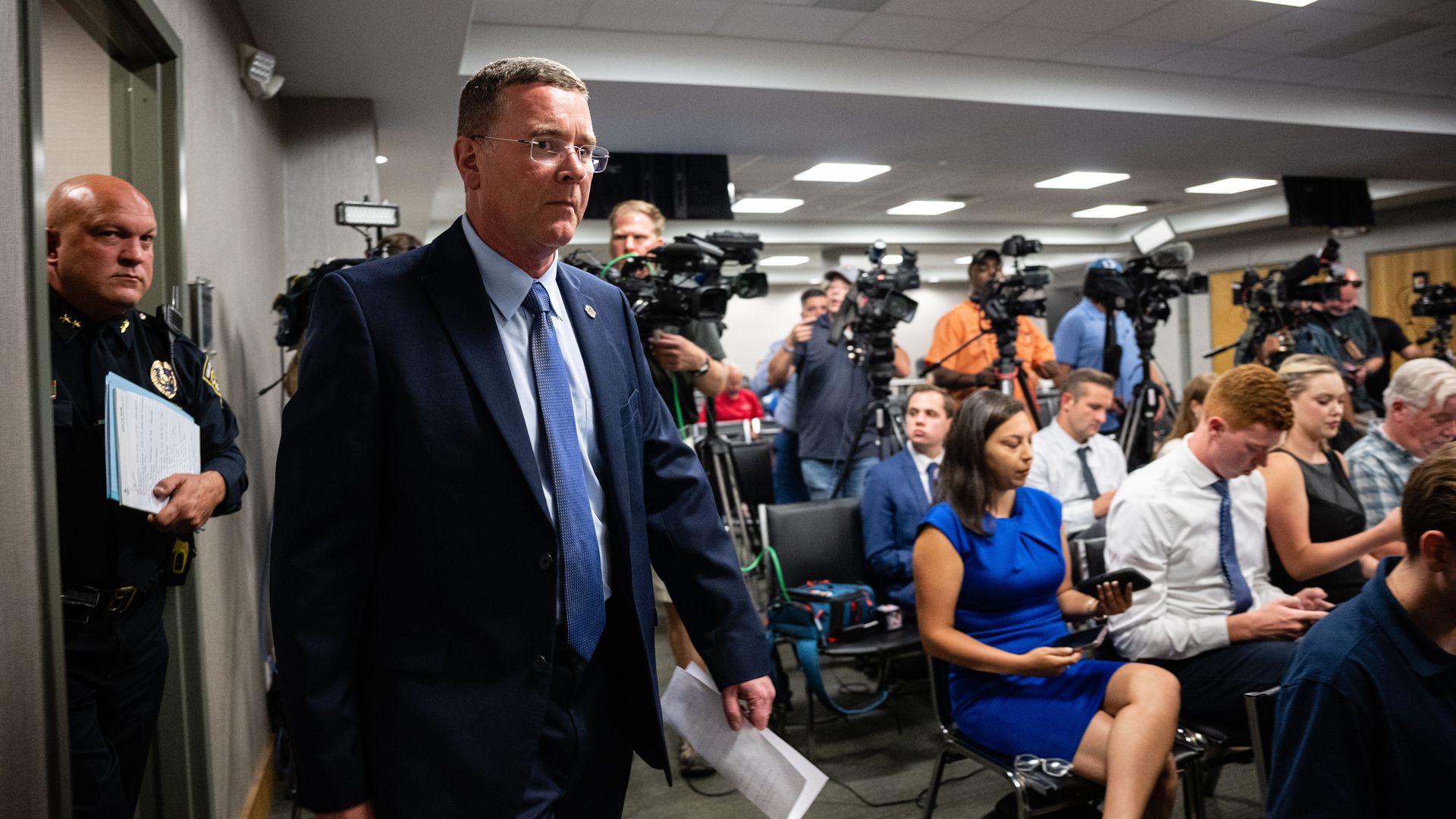 A shooting at a mall in Greenwood, Indiana, on Sunday evening has left at least four people dead, including the suspected gunman — who police say was shot by an armed bystander.
The latest: Authorities said Monday at a press briefing that a 12-year-old girl was among two people wounded after the shooter opened fire with a rifle at the mall, south of Indianapolis. Her injuries were minor, while the other injured victim received a gunshot wound to the leg and was in a stable condition in a local hospital.
Greenwood Police Chief Jim Ison said Monday that the suspected gunman, 20-year-old Jonathan Douglas Sapirman of Greenwood, was killed shortly after opening fire by a bystander, identified as Elisjsha Dicken, 22, who was armed with a handgun.
Ison said the suspected gunman brought two AR-15-style rifles, a handgun and more than 100 rounds of ammunition into the mall but only used one of the rifles during the shooting.
The police chief said the gunman stayed inside of a mall bathroom for over an hour before exiting and shooting a man outside of the bathroom and a couple eating dinner in a food court.
Police have not yet established a motive for the shooting. The suspected shooter left behind a cellphone in a toilet in the bathroom, and police were serving a search warrant on his apartment on Monday afternoon.
Ison identified those killed as 56-year-old Pedro Pineda, 37-year-old Rosa Mirian Rivera de Pineda and Victor Gomez, 30.
Driving the news: Police received reports just after 6 p.m. that a gunman had entered the food court and began shooting, Ison said at a news conference on Sunday.
"It appears that he had a rifle with several magazines of ammunition," the police chief added.
Ison later confirmed that a 22-year-old armed bystander from nearby Bartholomew County shot the gunman.
"The real hero of the day is the citizen that was lawfully carrying a firearm in that food court and was able to stop the shooter almost as soon as he began."
— Greenwood Police Chief Jim Ison
The big picture: The mall violence is the latest in a series shootings to rock the U.S. in recent weeks — including massacres in Buffalo, New York and at Uvalde, Texas, elementary school, which spurred Congress to pass gun safety legislation.
Go deeper: U.S. has seen 1 day in June without a mass shooting
Editor's note: This article has been updated with new details throughout.
Go deeper