Price of postage stamps going up starting Sunday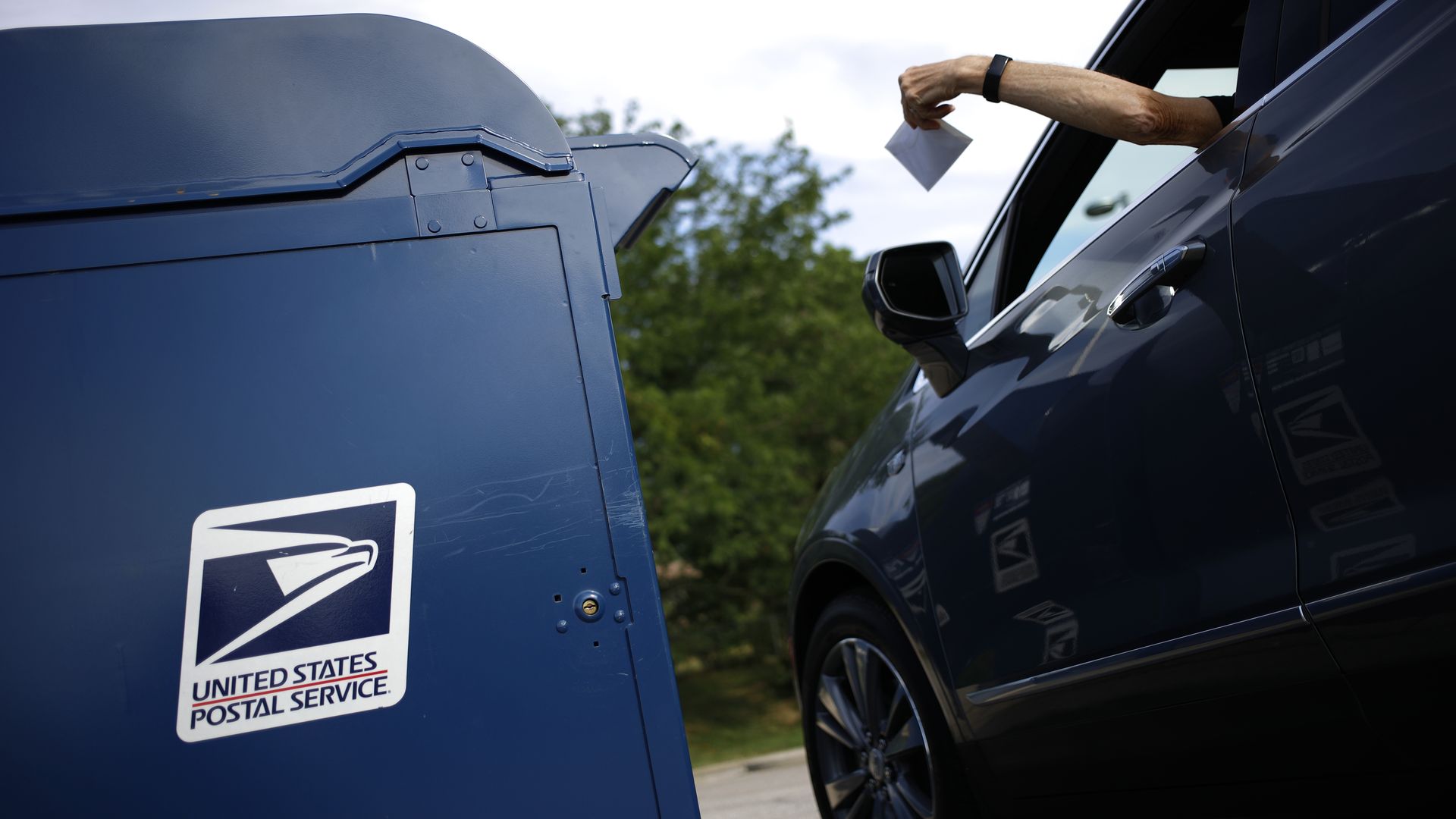 The price of postage stamps will increase by 2 cents Sunday — unless you lock in current prices with Forever stamps.
Why it matters: Prices on just about everything have increased with record-high inflation, but the U.S. Postal Service says its 6.5% increase is lower than the inflation rate and will help with the "implementation of the Delivering for America plan."
Details: With the new rates, postage for a 1-ounce letter is 60 cents, up from 58 cents.
Each additional ounce is 24 cents, up from 20 cents.
Postcards are 4 cents and cost 44 cents to mail.
1-ounce metered mail is 57 cents, also up 4 cents.
USPS said it is also "seeking price adjustments" for products including certified mail, P.O. box rental fees, money order fees and the cost to purchase insurance when mailing an item.
Forever stamp price increases
Flashback: The Postal Service first started selling Forever stamps in 2007, when they cost 41 cents.
Since 2011, all first-class commemorative stamps have been issued as Forever stamps, according to the USPS website.
Last August, stamps increased from 55 to 58 cents as part of Postmaster General Louis DeJoy's 10-year plan "to achieve financial sustainability," Axios' Oriana Gonzalez reported.
What's next: More price increases are coming, DeJoy said during the May 5 Postal Service Board of Governors meeting.
What he's saying: "The mailing industry needs to be prepared for continued use of our authority to raise prices on market dominant products at an uncomfortable rate until such time as we have accomplished our objective of projecting a trajectory that shows us becoming self-sustaining — as required by law," DeJoy said.
"I believe we have been severely damaged by at least 10 years of a defective pricing model — which cannot be satisfied by one or two annual price increases — especially in this inflationary environment," he said.
Our thought bubble: Since stamp prices are expected to keep rising, Forever stamps can save you from feeling the impact of future hikes.
Someone with the original 2007 Forever stamps is saving 19 cents with every letter they mail after Sunday.
And if you still have 2018 Forever stamps that cost 50 cents each, you'll save 10 cents with the old stamps.
Go deeper:
Go deeper