Where to get tested for the monkeypox virus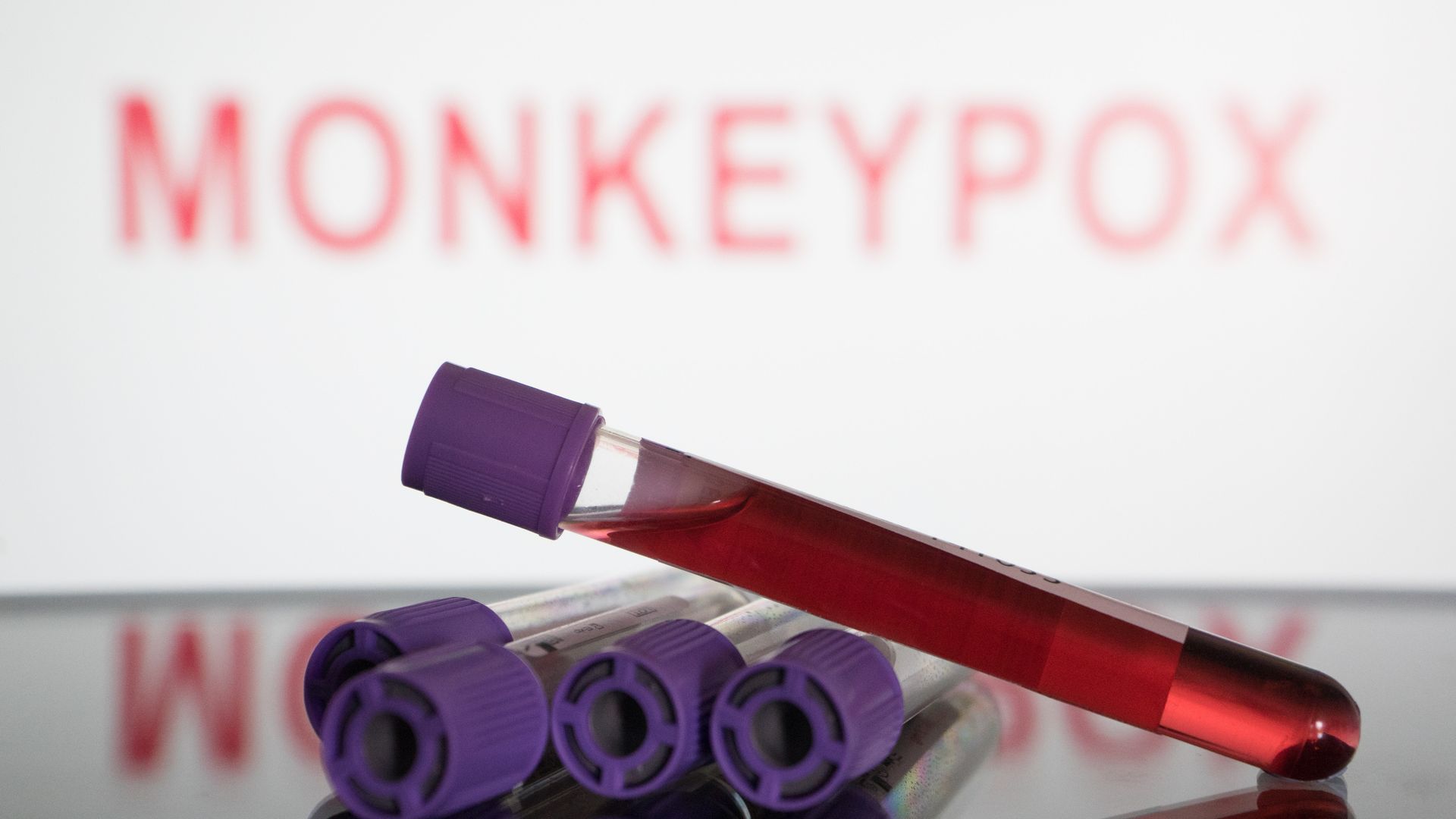 Getting tested for monkeypox is now easier with Labcorp offering tests of the virus, which doubles the nation's testing capacity, the Centers for Disease Control and Prevention said.
Why it matters: A lack of testing has kept public health officials in the dark about how widespread monkeypox is in the United States and posed new uncertainties for the medical system, Axios' Arielle Dreher reports.
As of Thursday, at least 700 cases have been identified in 35 states and the District of Columbia.
What's happening: Labcorp announced this week that it is now using the CDC's orthopoxvirus test, which detects all non-smallpox related orthopoxviruses, including monkeypox.
The company expects to be able to perform 10,000 tests per week, doubling the current capacity through the CDC's Laboratory Response Network (LRN), the federal agency said.
Flashback: The Department of Health and Human Services (HHS) announced last month it began shipping monkeypox tests to five commercial laboratory companies in a bid to boost access to testing for the disease.
The big picture: The World Health Organization's European chief has warned that the monkeypox outbreak "poses a real risk" to public health and urged countries to conduct contact tracing, testing and sequencing to identify new cases, Axios' Shawna Chen reports.
How to get tested for monkeypox
How it works: Labcorp says people should "go to their health care provider for sample collection and to initiate the testing process."
Health care providers can also order the orthopoxvirus test from Labcorp as they normally would order other tests, the company said.
The public however will not be able to go to a Labcorp lab and submit a specimen, the CDC said.
What's next: The CDC said it anticipates other companies — that include Aegis Science, Mayo Clinic Laboratories, Quest Diagnostics and Sonic Healthcare — to also start testing and increase capacity throughout July.
Monkeypox vaccine shots limited
The Food and Drug Administration (FDA) has licensed two vaccines preventing monkeypox infection – JYNNEOS (also known as Imvamune or Imvanex) and ACAM2000.
The CDC said no data is "available yet on the effectiveness of these vaccines in the current outbreak."
Meanwhile, the White House has expanded vaccine eligibility to allow not just close contacts identified by contact tracing to get vaccinated, but those at highest risk.
What we're watching: Supplies in the Strategic National Stockpile are limited, although the Department of Health and Human Services has said it expects to receive 296,000 additional vaccine doses in the coming weeks.
Go deeper:
Go deeper