USPS to raise stamp price to 58 cents as part of DeJoy's restructuring plan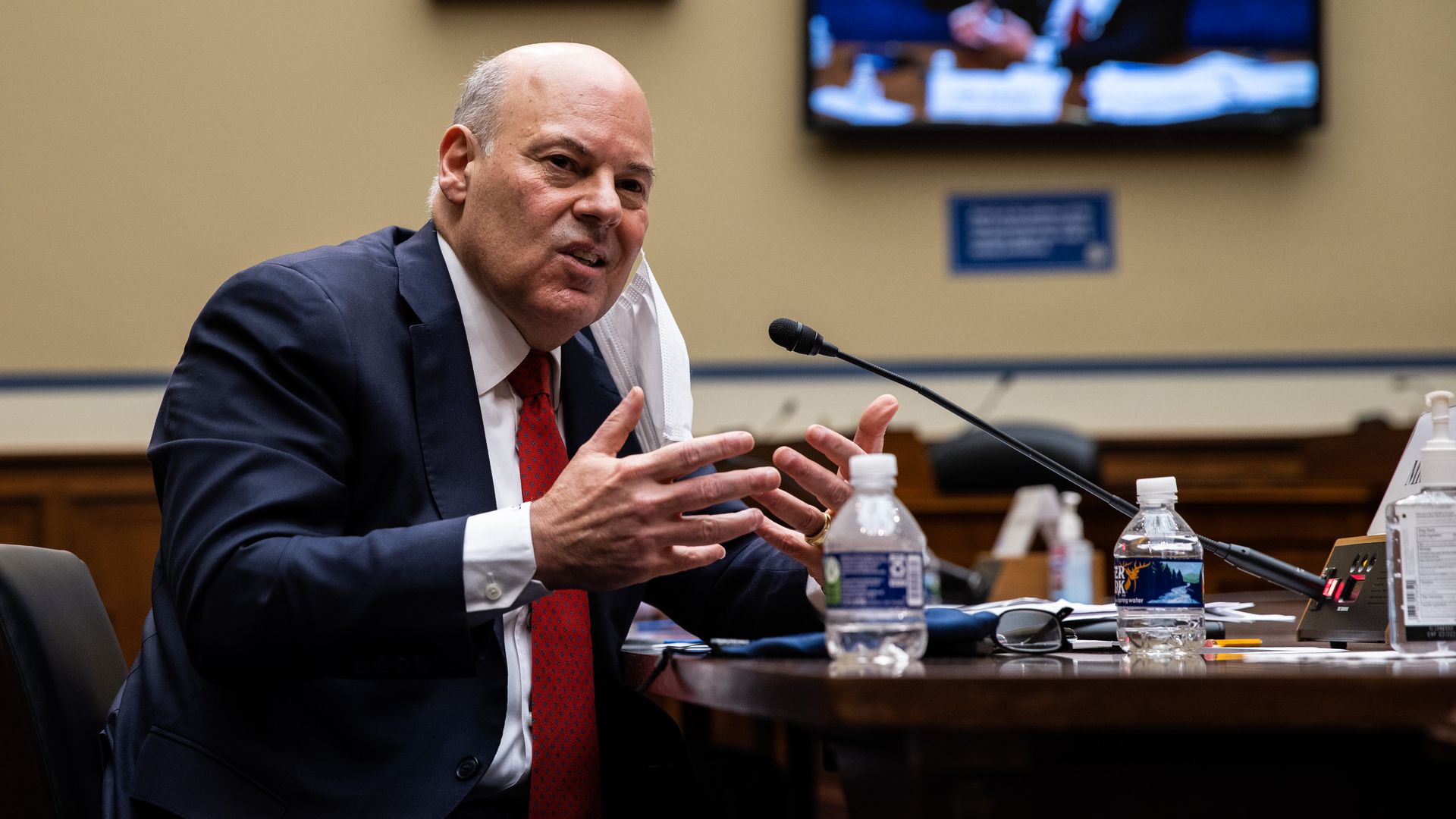 The U.S. Postal Service announced plans to raise the price of first-class stamps from 55 to 58 cents as part of Postmaster Louis DeJoy's 10-year plan "to achieve financial sustainability."
The state of play: The Postal Service filed a notice with the Postal Regulatory Commission to request the new prices go into effect on Aug. 29.
The PRC in November announced new rules that give USPS "higher rate authority in establishing prices," according to USPS Chief Financial Officer and Executive Vice President Joseph Corbett. As a result, the agency can continue its annual inflation-based pricing as well as additional rises in rates.
Price changes would raise service overall product and service costs by 6.9% this summer, and first-class mail would jump by 6.8%.
The big picture: DeJoy in March announced the USPS's "Delivering for America" 10-year plan, which would reduce post office hours and implement longer first-class delivery windows, the Washington Post reported at the time.
In response, Democratic lawmakers introduced the DEJOY act, a bill looking to block the planned changes.
What he's saying: "For the past 14 years, the Postal Service has had limited pricing authority to respond to changing market realities," DeJoy said in a statement.
"As part of our 10-year plan to achieve financial sustainability and service excellence, the Postal Service and the Board of Governors are committed to judiciously implementing a rational pricing approach that helps enable us to remain viable and competitive and offer reliable postal services that are among the most affordable in the world," he added.
What to watch: Mailing groups are challenging the new rates in the D.C. Circuit Court of Appeals, per the Washington Post.
Go deeper