Updated Mar 23, 2022 -

World
Zelensky: 100,000 trapped in Mariupol with "no food, no water"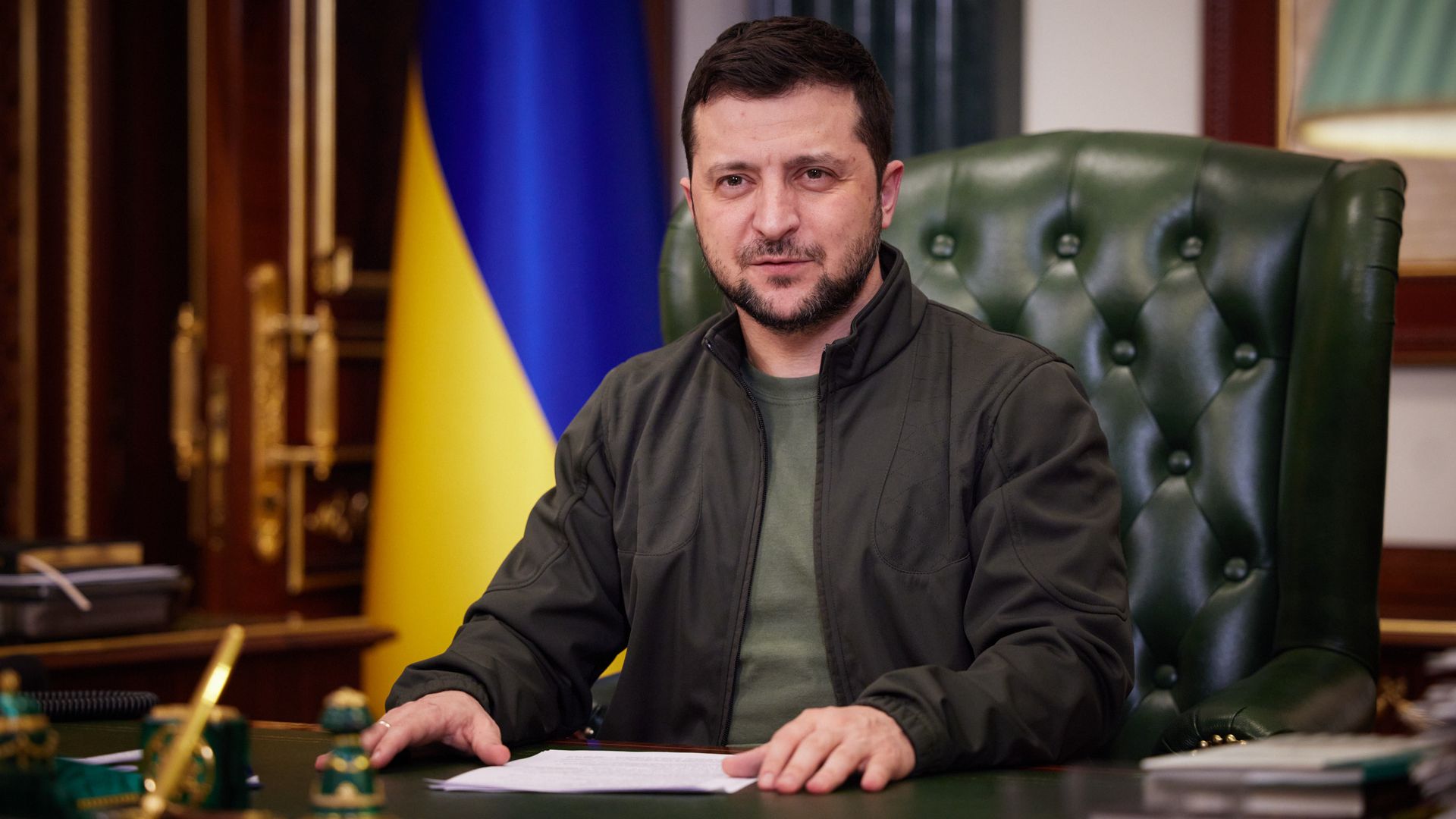 Ukrainian President Volodymyr Zelensky said in a televised address Wednesday that about 100,000 people are enduring "inhumane conditions" in the southeastern port city of Mariupol as they contend with a relentless attack by Russian forces .
What he's saying: Zelensky said Mariupol's citizens were completely blockaded by Russia's military. "No food, no water, no medicine," he said. "Under constant shelling, under constant bombing."
Despite the bombardment, more than 7,000 Mariupol residents had been rescued from the besieged city in the past 24 hours, Zelensky said.
The big picture: Mariupol is encircled by Russian forces, which have bombarded the strategically important city with airstrikes for days.
What to watch: The U.K. Ministry of Defense said in an intelligence update on Wednesday that Russia's military is "attempting to envelop Ukrainian forces in the east of the country as they advance from the direction of Kharkiv in the north and Mariupol in the south."
Russian forces were "still attempting to circumvent Mykolaiv as they look to drive west towards Odessa," the Defense Ministry noted.
"The battlefield across northern Ukraine remains largely static with Russian forces likely conducting a period of reorganisation before resuming large-scale offensive operations," per the intelligence report.
Go deeper... Dashboard: Russian invasion of Ukraine
Editor's note: This article has been updated with new details throughout.
Go deeper