House votes to remove Confederate statues from Capitol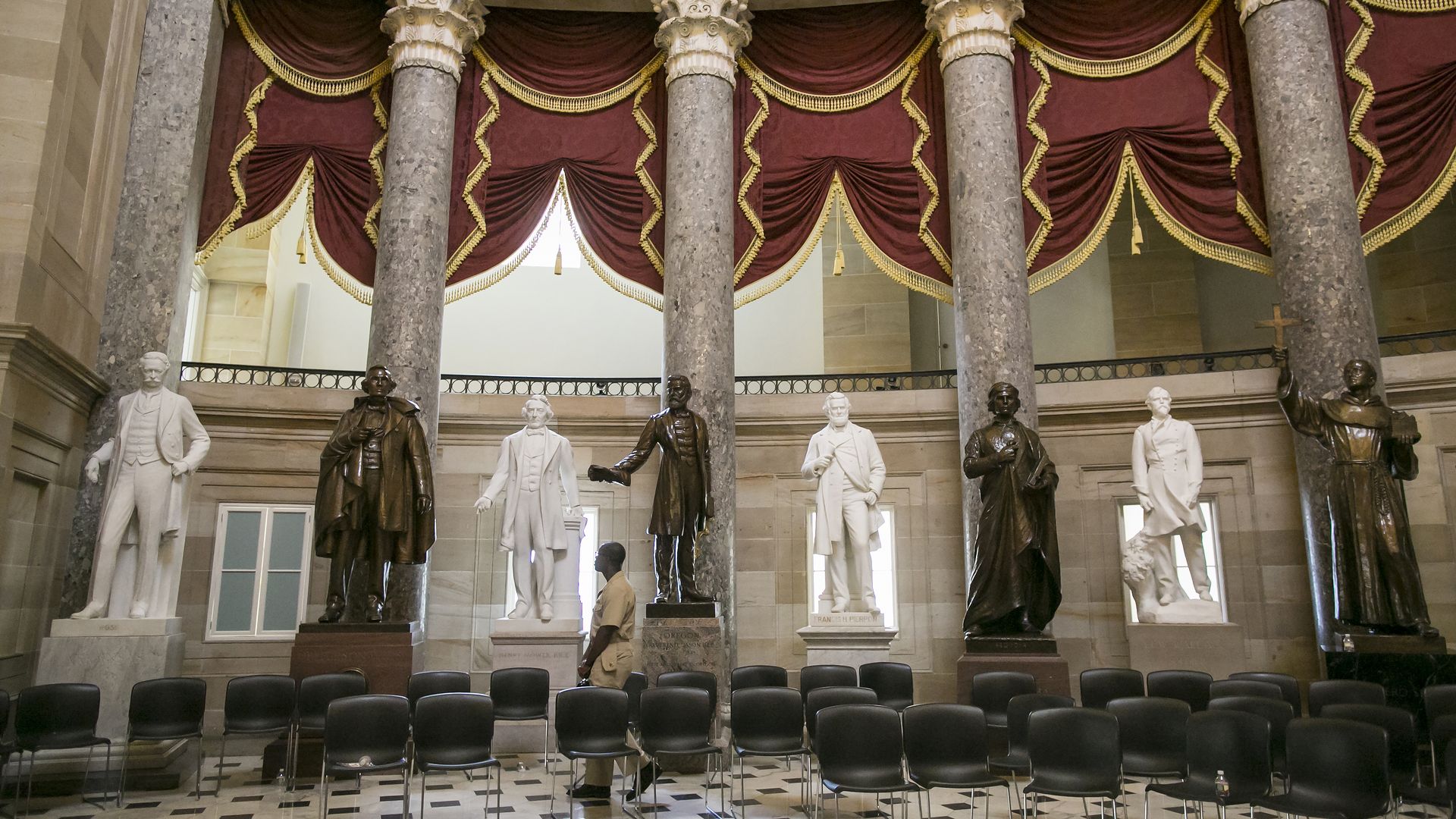 The House voted 285-120 on Tuesday evening to remove statues honoring people who defended the Confederacy from public displays in Capitol Hill, and to replace a bust of former Chief Justice Roger Taney, who authored the 1857 Dred Scott decision, with one of Thurgood Marshall, the first Black Supreme Court justice.
The big picture: The House previously passed the measure during nationwide anti-racism protests spurred by George Floyd's death, but the bill stalled in the then Republican-controlled Senate.
Details: The legislation, introduced by House Majority Leader Steny Hoyer (D-Md.), orders the removal of Confederate statues that are part of the National Statuary Hall collection from the Capitol building.
House Majority Whip James Clyburn (D-S.C.) invoked the Jan. 6 insurrection when the bill was reintroduced in May, saying its passage would "demonstrate that as Americans we do not celebrate those who seek to divide us."
Worth noting: Each state sends two statues to the Capitol as part of the National Statuary Hall Collection. While Congress can't unilaterally remove the statues, the bill would remove them from public display. Confederate statues would be returned to their respective states, if the the state agrees.
Some states have already swapped out Confederate statues they sent to the building. Virginia state legislators in 2020 removed a statue of Confederate general Robert E. Lee from the Capitol.
What to watch: The bill now heads to the Senate and will require 60 votes to pass.
Go deeper