Spotify acquires exclusive rights to Dax Shepard's podcast "Armchair Expert"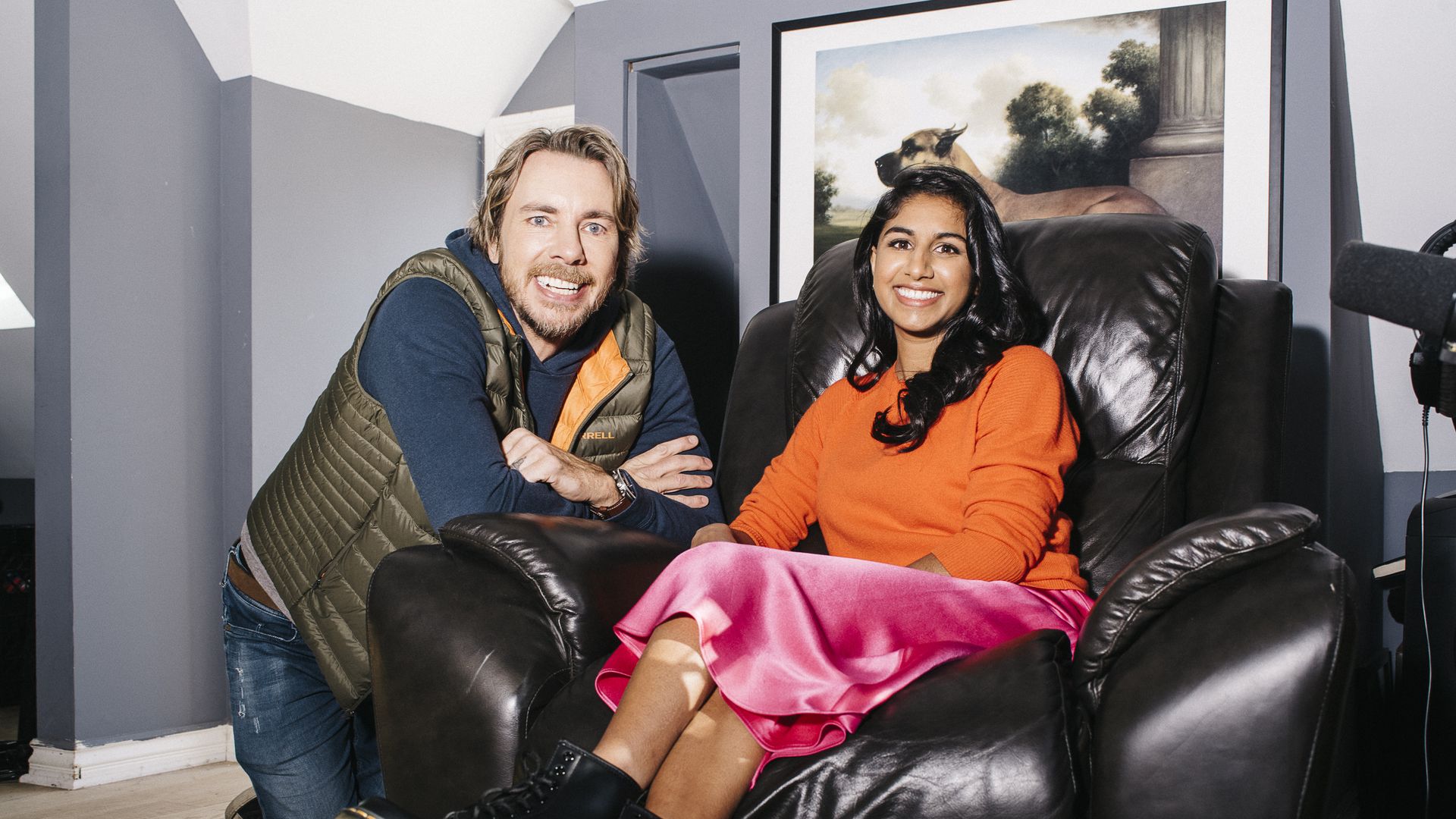 Spotify has signed an exclusive, multi-year deal to distribute "Armchair Expert," the popular podcast that's co-hosted by actor and comedian Dax Shepard and Emmy-nominated producer and personality Monica Padman. 
Why it matters: It's the latest in a long line of exclusive podcast deals that Spotify has inked in the past year to bolster its podcast ambitions.
Details: The deal gives Spotify exclusive access not just to the "Armchair Expert" podcast, but also all existing and new episodes of the show.
"Armchair Expert" features interviews with celebrities, artists, authors and thought leaders. It's currently ranked number 13 on Apple's top podcasts in its U.S. chart.
Spotify also gets a first-look at all podcasts coming from the broader Armchair Umbrella Network production company.
"Dax Shepard will continue to maintain editorial oversight and creative control of all Armchair productions," the company noted in a statement.
The podcasts will remain free on the platform and will be available exclusively on Spotify starting July 1.
What they're saying: "Moving to Spotify is a huge opportunity for us. I am especially grateful for the work Monica and Rob have done to get us to this point. We are all bathing in the excitement of knowing we will get to do what we love most for the coming years," per Shepard.
"Armchair Expert will remain the same show it has always been, but with added opportunities that only Spotify can offer us. We look forward to continuing to bring our human driven content and doorless bathroom to our audience through this exclusive platform," Padman said.
"We made it no secret that we wanted to bring some of the world's most respected podcasts and dynamic creators to Spotify exclusively, and we are very excited to add Armchair Expert, alongside its hugely loyal global following of dedicated fans, to our diverse catalogue of phenomenal podcasts." said Dawn Ostroff, chief content & advertising business officer at Spotify.
The big picture: Podcasting is a massive growth area for Spotify. In February, Spotify CEO Daniel Ek told investors that it is "highly correlated to user attention and growth" overall.
Spotify says it had 2.6 million podcasts on its platform at the end of March, up from more than 2.2 million at the end of last December.
What's next: Shepard will discuss the deal on this week's episode "Armchair Expert" podcast airing Thursday, May 13.
Go deeper:
Go deeper