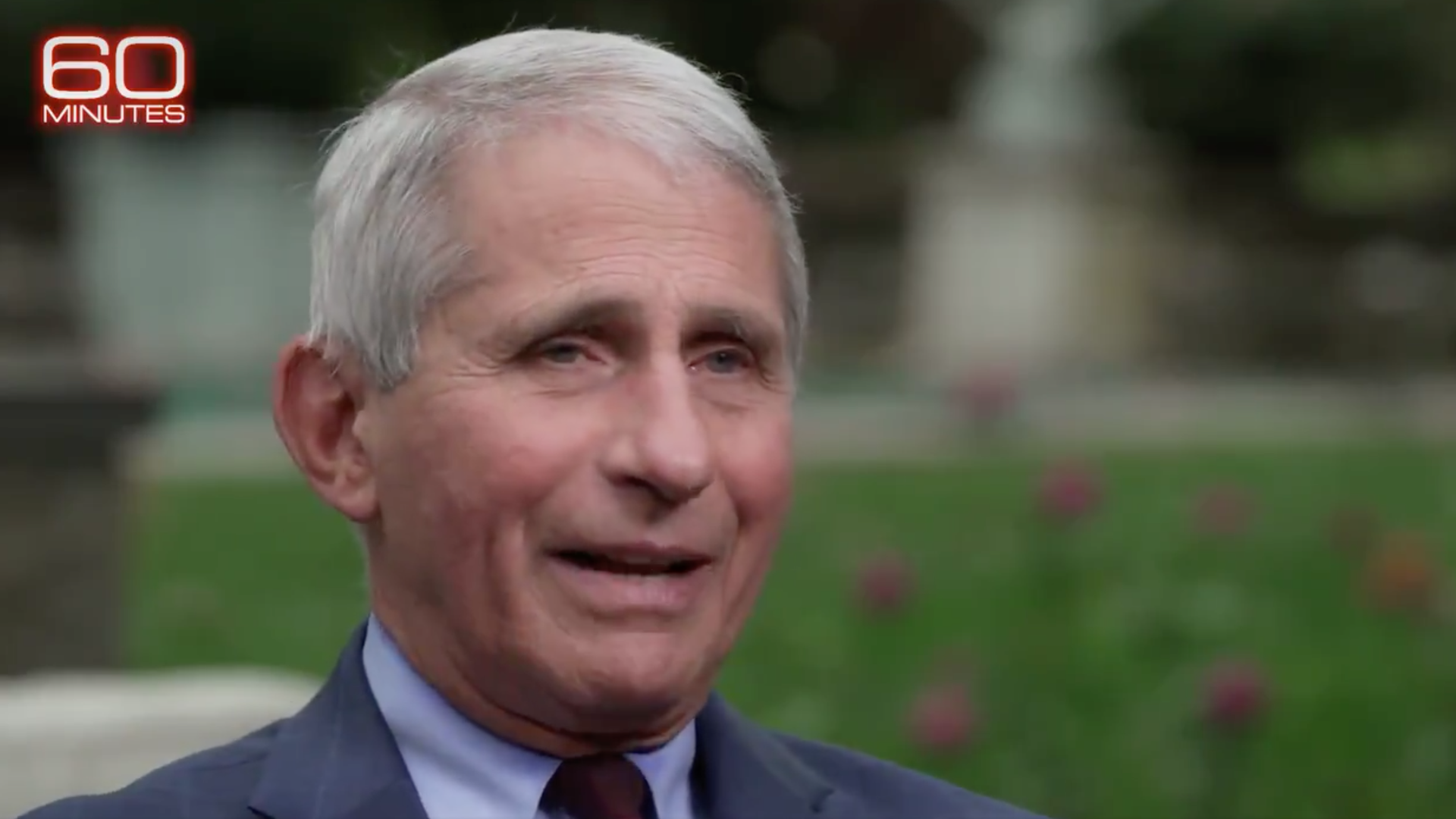 NIAID director Anthony Fauci told CBS' "60 Minutes" in an interview broadcast Sunday he's "absolutely not" surprised that President Trump contracted Covid-19 after seeing him on TV in a crowded place with "almost nobody wearing a mask."
The big picture: Fauci said after watching the footage, he thought: "'Oh my goodness. Nothing good can come outta that, that's gotta be a problem.' And then sure enough, it turned out to be a superspreader event." Fauci appeared to be referencing the Sept 26. Rose Garden celebration of Supreme Court nominee Judge Amy Coney Barrett.
What else he's saying: During the wide-ranging interview, CBS' Jon LaPook asked whether the White House had been controlling when he can speak to news outlets, following remarks by ABC's Jon Karl earlier this month that the Trump administration refused to allow Fauci or other coronavirus task force health experts on"This Week."
"I think you'd have to be honest and say yes," Fauci replied. "There has been a restriction… but, it isn't consistent."
On the Trump campaign ad that featured Fauci's remarks out of context and without his permission, which has been running in key battleground states this week despite the NIAID director's objections, he said: "I got really ticked off.
On wearing masks to protect against COVID-19, Fauci said studies show that, contrary to what scientists first thought, "masks really do work in preventing infection."
"When you find out you're wrong, it's a manifestation of your honesty to say, 'Hey, I was wrong. I did subsequent experiments and now it's this way,'" he said.
"I do not and nor will I ever, publicly endorse any political candidate," he said.
On whether there should be a national lockdown to combat the coronavirus, Fauci said things would have to "get really, really bad" before he'd advocate for one.
"[T]he country is fatigued with restrictions," he said. "So we wanna use public health measures not to get in the way of opening the economy, but to being a safe gateway to opening the economy."
Of note: The Trump administration did not immediately respond to Axios' invitation for comment. But the president said at a rally Sunday that if his Democratic presidential rival Joe Biden were elected there'd be more coronavirus pandemic lockdowns because "he'll listen to the scientists."
Go deeper: Fauci: We had a superspreader event at the White House
Editor's note: This article has been updated with new details throughout.
Go deeper