"SNL" tackles Trump's coronavirus diagnosis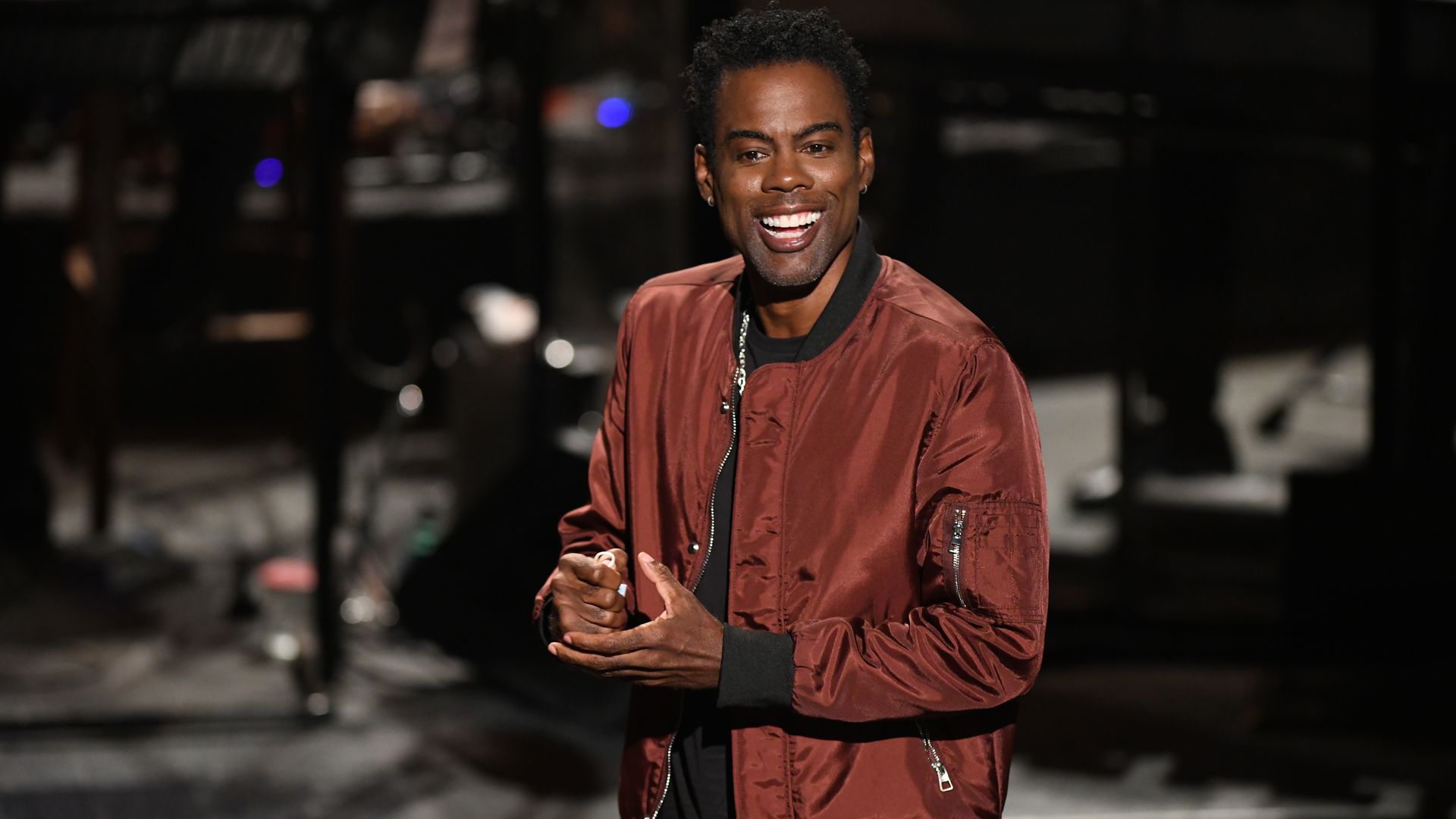 "Saturday Night Live" addressed the "elephant in the room," President Trump's coronavirus diagnosis, in host Chris Rock's opening monologue and in the cold open during the show's premiere episode of Season 46.
Driving the news: Rock joked, "President Trump's in the hospital from COVID and you know, I just want to say my heart goes out to COVID." Meanwhile in the cold open, Jim Carrey as Democratic presidential nominee Joe Biden spoke of "science and karma."
"You can trust me because I believe in science and karma. Now, just imagine if science and karma could somehow team up and send us all a message about how dangerous this virus can be. I'm not saying I want it to happen. Just imagine if it did."
— Jim Carrey as Biden
Of note: "SNL" also addressed the real-life debate moment when the former vice president told Trump to "shut up," as Carrey's Biden takes steps to keep his composure, including breathing into a bag.
In a surprise twist, Harry Styles made a cameo role after Carrey's Biden said he needed to listen to a meditation tape of the singer-actor to "calm me down."
The big picture: The NBC comedy was filmed before a limited in-studio audience at Rockefeller Center in consultation with New York Gov. Andrew Cuomo's team to meet COVID-19 protection requirements.
The Trump administration did not immediately return Axios' request for comment.
Editor's note: This article has been updated with new details throughout.
Go deeper