NYT: Barr assigned outside prosecutor to monitor Flynn case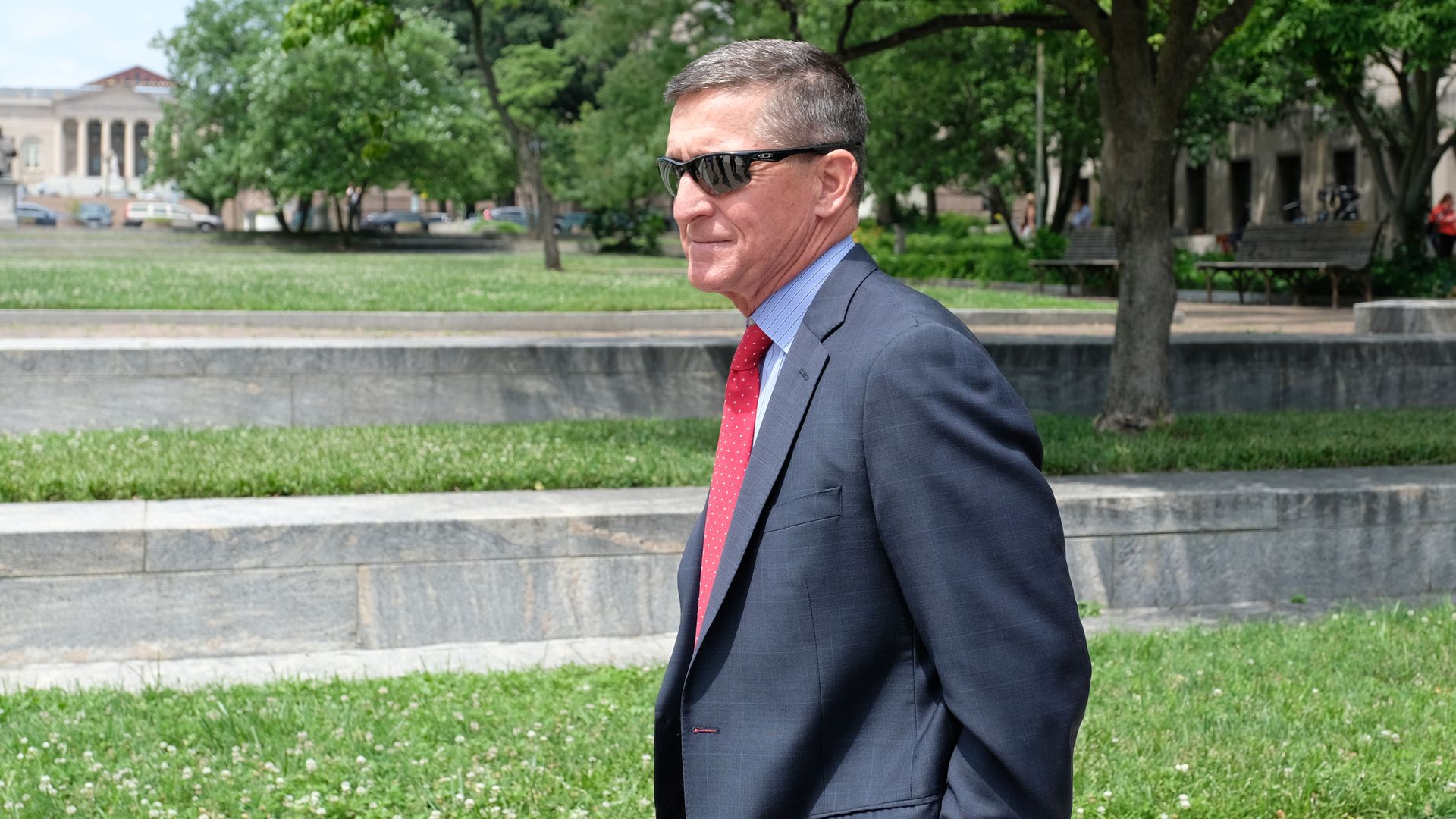 Attorney General Bill Barr has assigned an outside prosecutor to monitor the Justice Department's ongoing case against President Trump's former national security adviser Michael Flynn, the New York Times reports.
Why it matters: The move could trigger additional accusations of political interference at the Justice Department, especially for extremely sensitive cases involving former Trump allies.
The state of play: Flynn's sentencing has been indefinitely postponed after he filed court papers last month to withdraw his guilty plea related to allegedly lying to the FBI about his contacts with Russia's ambassador to the U.S., blaming the government's "bad faith, vindictiveness, and breach of the plea agreement."
The big picture: The president's relationship with Barr and the Justice Department has come under scrutiny over the past week due to developments in the Roger Stone case.
The other side: The DOJ declined Friday to bring charges against former FBI deputy director Andrew McCabe in an investigation into whether he lied to investigators about a press leak.
Go deeper