Trump impeachment trial recap, day 13: Senate votes to acquit Trump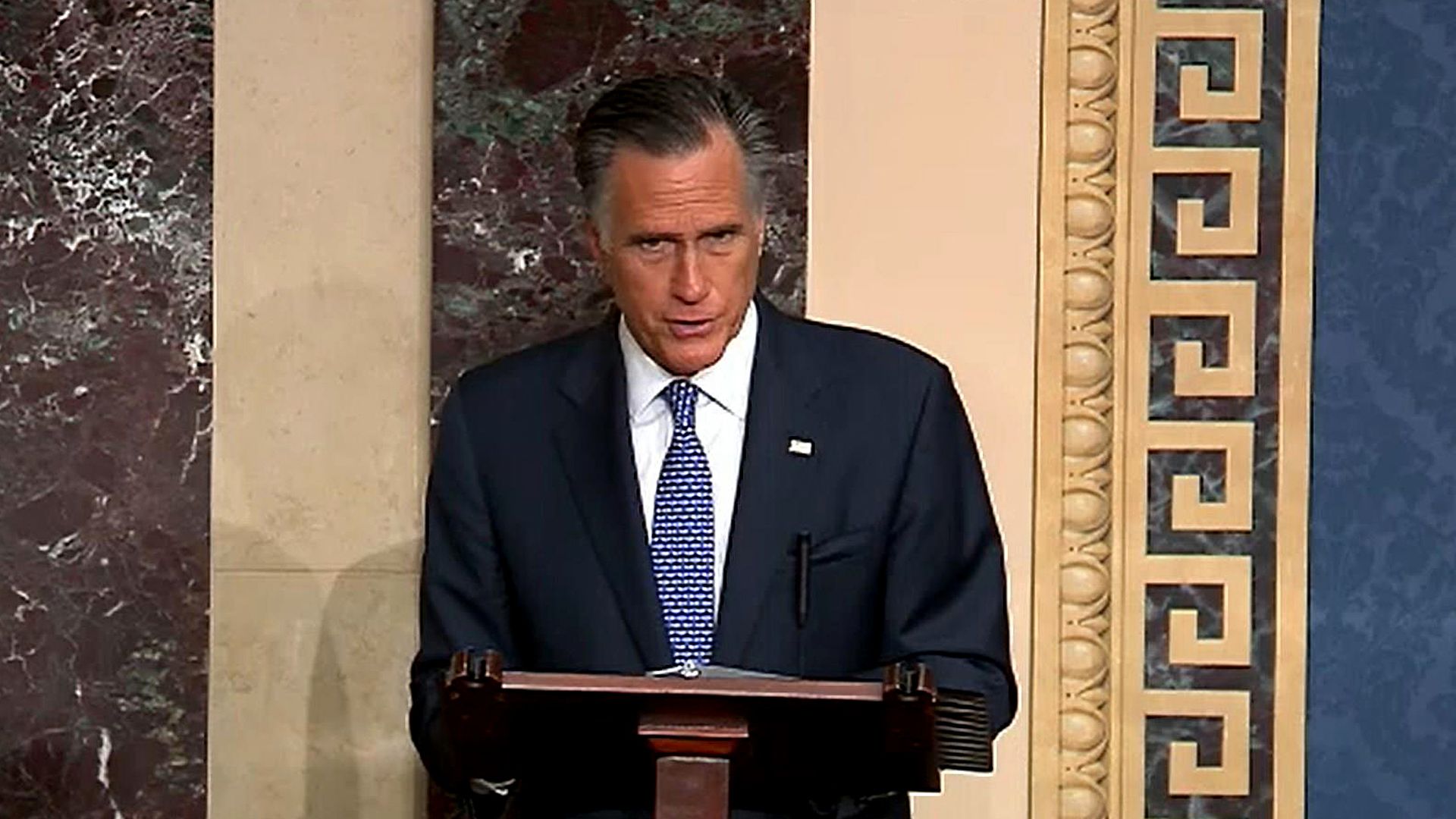 President Trump's Senate impeachment trial concluded Wednesday with a final vote (4pm ET) to acquit him on two articles brought by the House — abuse of power and obstruction of Congress — after senators continue their debate on the issue.
The big picture: Trump's acquittal was always expected, but Wednesday saw an 11th hour twist in the impeachment trial as Sen. Mitt Romney voted in favor of convicting the president on abuse of power — the only Republican senator to break ranks.
The highlights:
Sens. Kyrsten Sinema (D-Ariz.) and Joe Manchin (W.Va.), closely watched Democratic swing votes, voted to convict Trump on both articles of impeachment.
Sen. Doug Jones (D-Ala.), another key moderate Democratic swing vote who is facing re-election in 2020, also announced that he would vote to convict Trump. He said on the Senate floor that he would "not shrink from [his] duty to defend the Constitution and to do impartial justice."
Sen. John Cornyn (R-Texas) said that he hopes Democrats "accept the results" of the impeachment trial and do not attempt to open a second impeachment process — as House Judiciary Chairman Jerry Nadler (D-N.Y.) said that it was "likely" House Democrats would subpoena former national security adviser John Bolton.
What you need to know:
Go deeper:
Go deeper